Sir Alex Ferguson backs Cristiano Ronaldo to beat Lionel Messi to the Ballon d'Or
Ferguson also praised the role Manchester United in Ronaldo's development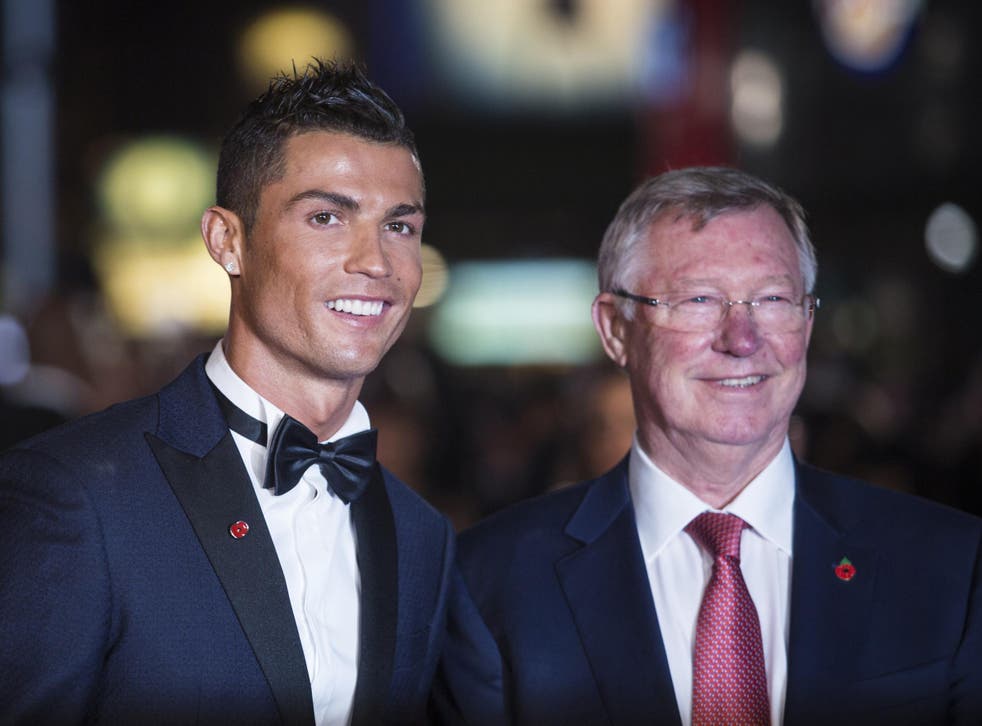 Sir Alex Ferguson has weighed in with his opinion on who should win this year's Ballon d'Or and believes it will be his former protégé Cristiano Ronaldo who will take the crown.
Ronaldo and Lionel Messi have had a monopoly on the award since 2008 with the former Manchester United winger winning three times to the Argentine's five.
Messi is the holder of the award after inspiring Barcelona to the treble last season but Ronaldo is expected to narrow the gap, despite a revamp to the voting proves.
Ronaldo has had arguably the most successful season of his career after winning the Champions League for the second time in three years, before captaining Portugal to Euro 2016 glory in the summer.
And for those reasons, as well his phenomenal goalscoring record, that Ronaldo's former manager Sir Alex Ferguson believes he is once again the best player on the planet.
"Cristiano's achievements are unsurpassed, he has had a wonderful year," Ferguson told Spanish newspaper Marca.
"I cannot think of anyone better to lift the Ballon d'Or trophy.
2016 Ballon d'Or nominees

Show all 30
"One of the moments I'm most proud of is how Manchester United took a role in his career. We wish him well.
"His achievements are unsurpassed. He had a wonderful year, winning both the Champions League with Real Madrid as well as captaining Portugal in Euro 2016, where despite missing the final through injury, he was on the sideline cheering on his teammates. Such was his desire to lift the trophy. It was wonderful."
Ferguson also paid tribute to Ronaldo's work ethic and attitude and praises Manchester United for playing such a large part in his development into the player he is now.
"One of the moments when I feel most proud is the thought that Manchester United played a role in his career and we wish him well," he added.
"Having him under my orders from the age of 17 has allowed me to see his progression, but also understand what made him a star of that magnitude.
Ballon d'Or 2016: How does Jamie Vardy compare to Lionel Messi?
"Cristiano has the work ethic needed to become a complete player, as well as the natural talent.
"He had this amazing determination, that desire to be the best to obsessive levels, topped with an amazing discipline in training.
"That constant desire drove him in his daily work and even as a young player at United he was an example for everyone."
Register for free to continue reading
Registration is a free and easy way to support our truly independent journalism
By registering, you will also enjoy limited access to Premium articles, exclusive newsletters, commenting, and virtual events with our leading journalists
Already have an account? sign in
Register for free to continue reading
Registration is a free and easy way to support our truly independent journalism
By registering, you will also enjoy limited access to Premium articles, exclusive newsletters, commenting, and virtual events with our leading journalists
Already have an account? sign in
Join our new commenting forum
Join thought-provoking conversations, follow other Independent readers and see their replies