Swedish football ultras wear niqabs to get around anti-hooligan law banning face masks
Supporters of Stockholm-based club AIK wore the Islamic headdress for their club's opening game of the season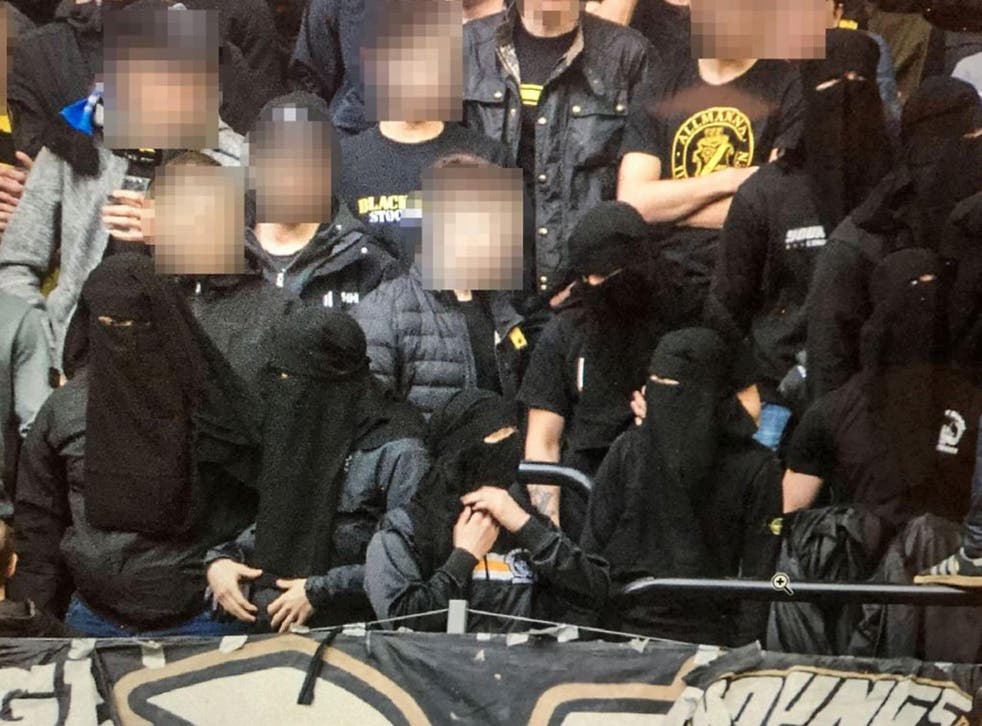 Swedish football ultras managed to circumvent the country's new anti-hooligan legislation this weekend by wearing niqabs.
The religious face coverings are exempt from a new law which bans face masks, enacted by the Swedish government in March in an attempt to curb anti-social behaviour at football matches.
Supporters of Solna-based club AIK wore the Islamic headdress for the opening game of the Allsvenskan season on Sunday.
Fifa FifPro World XI 2016

Show all 11
The ultras also unfurled banners thanking the minister behind the legislation, Anders Ygeman, for adding the loophole.
"AIK's ultras mean well. We're now wearing masks for religious reasons," one sign at the 50,653-capacity Friends' Arena read.
"Freedom for ultras is the ultimate goal," it added. "Thanks for the loophole, Ygeman."

Ygeman laughed off the AIK supporters' response, conceding that their stunt was "quite funny".
"It shows that AIK fans have a bit of humour," he told Aftonbladet, the Swedish tabloid. "I do not think we will see a 'niqab trend' in the headlines this year."
When asked whether he was concerned that fans may regularly exploit the loophole, Ygeman said: "No absolutely not. This was just a taunt, as I understand it.
"There are still real problems in the stands," he added. "People throwing percussion caps and so on, there we have a problem. But people joking with ministers in the stands, it is not a problem. It's just humor."
Join our new commenting forum
Join thought-provoking conversations, follow other Independent readers and see their replies