Tony Adams' Granada are relegated - but it is now that the real challenge begins
The Arsenal legend had no chance as coach, but in his senior advisory role he can help fix a club that was built on sand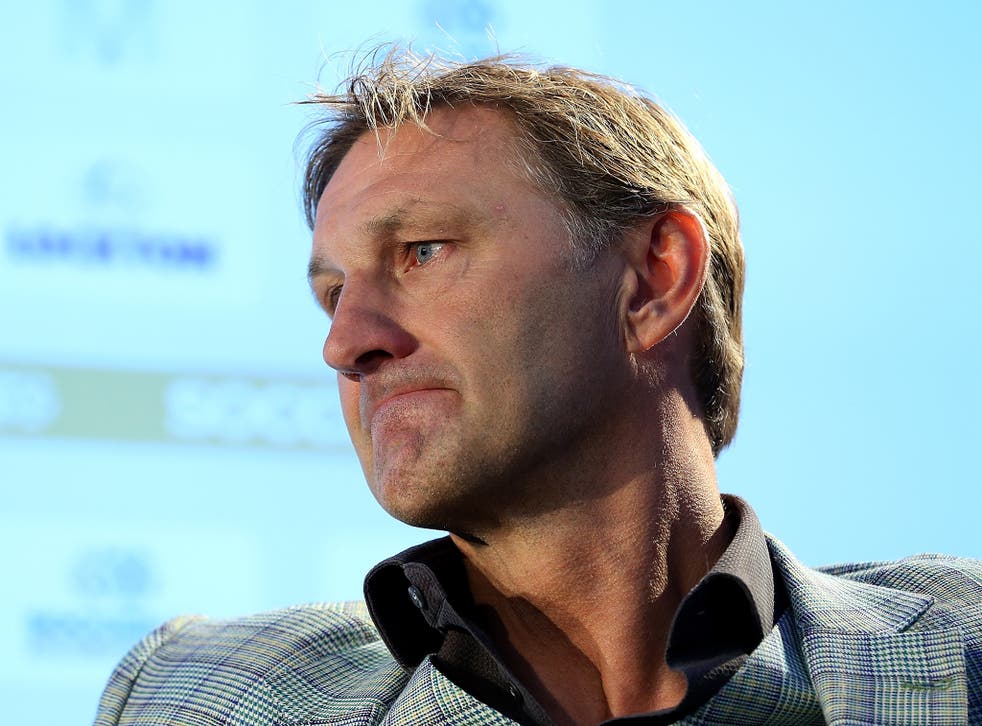 It cannot be blamed on Tony Adams, who took over a side nigh-on certain to exit through the trapdoor, but supporters of Granada will no doubt be asking questions of their new owners after their relegation was confirmed by defeat at Real Sociedad on Saturday lunchtime.
Adams, of course, was installed by those owners and is their advisor on footballing matters. It is that role which may come under further scrutiny as the club's new Chinese owners contemplate life in Spain's second tier and an investment gone bad.
Granada were bought by their former owners, the Pozzo family, in 2009 and instantly won back-to-back promotions to return to La Liga for the first time since the 1970s.
For five years, the Pozzos wheeled and dealed, using loans, a wide scouting network and their network of clubs - they also own Watford and Udinese - to keep Granada in the top flight.
Defeat in San Sebastian this weekend ends their first campaign since Giampaolo Pozzo decided to sell to Jiang Lizhang. It also ends that six-year stay among the elite.
Jiang had brought in highly-rated coach Paco Jemez at the start of the season to mark a new beginning but he found a squad made up of mercenaries, only 12 of whom actually belonged to the club. And that's just the senior squad, among the kids and second teams, less than half are Granada players.
The Pozzos are smart businesspeople, and perhaps they saw the new owners coming a little.
Under Jiang, with a new manager next year, Granada must regroup and invest in the squad, signing players that are actually theirs and that is where Adams' job starts - but by no means ends. There is re-structuing that needs to happen too and while it is hard to say he failed as a firefighting coach, given the situation he parachuted into, he cannot afford to fail in his next job helping Granada to bounce back from relegation.
He has a desire to fill the squad with young, Spanish talents. It is a natural reaction to a season where the multinational roster became an issue for two skilled coaches who couldn't communicate effectively with players that didn't want to be there. Jemez, who felt like he was sold a dud, had departed within seven weeks of the new campaign. Club legend Lucas Alcaraz couldn't turn things around. Adams, as discussed, had no chance.
Whether Granada do, though, hinges on what he does next. For now, though, the only thing that is certain is relegation.
Register for free to continue reading
Registration is a free and easy way to support our truly independent journalism
By registering, you will also enjoy limited access to Premium articles, exclusive newsletters, commenting, and virtual events with our leading journalists
Already have an account? sign in
Register for free to continue reading
Registration is a free and easy way to support our truly independent journalism
By registering, you will also enjoy limited access to Premium articles, exclusive newsletters, commenting, and virtual events with our leading journalists
Already have an account? sign in
Join our new commenting forum
Join thought-provoking conversations, follow other Independent readers and see their replies