Tottenham vs Bayern Munich: Five things we learned from Spurs' heavy Champions League defeat
Tottenham 2-7 Bayern: Bundesliga champions leave with emphatic victory after clinical display in north London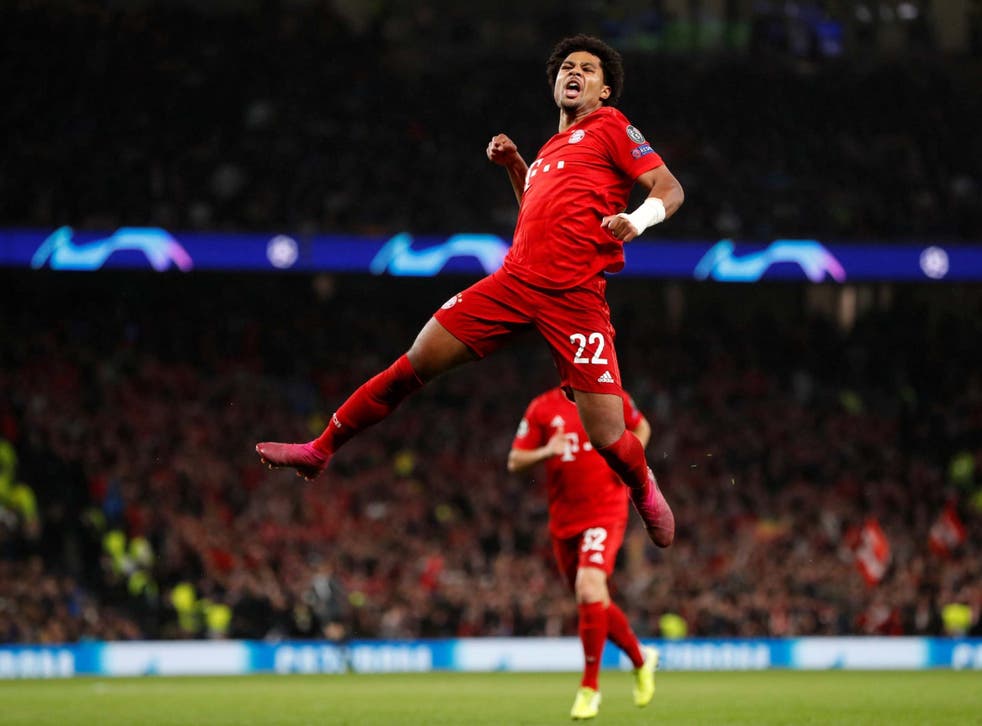 1. Spurs' severe defensive problems proving costly
There were few problems for Tottenham in this game from an attacking perspective. They regularly found a way past Bayern's defence and should probably have scored more than twice.
At the back, though, there are alarming signs for Mauricio Pochettino. They were left far too exposed far too often, and struggled to deal with Bayern's attacking quartet. And their late capitulation made things embarassing.
It is a trend that has been present throughout this season. In the Premier League, Spurs have conceded nine goals in seven games. And they squandered a two-goal lead at Olympiakos in the opening game of their Champions League campaign. This was
If they are to replicate last year's achievements in the competition, or finish in the top four of the Premier League, they will need to tighten up at the back significantly. This felt like a low point in Pochettino's tenure.
Player ratings: Tottenham 2-7 Bayern Munich

Show all 28
2. Fluid Bayern's period of transition could soon be complete
The Bundesliga champions are by no means the finished article yet. At times against Tottenham they appeared disjointed and defensively fragile.
But their quality cannot be questioned. In attack, Bayern were ruthless, and the depth in their squad is formidable.
Niko Kovac has been questioned throughout his tenure, but there were signs here that Bayern could soon be back competing at the top of the European game.
This was a fluid, clinical display of attacking football, led by Robert Lewandowski and the excellent Serge Gnabry. There are, though, improvements to be made. This is not yet a team that can be compared to the dominant Jupp Heynckes or Pep Guardiola sides of the last few years.
3. Ndombele shows promise on dismal night for Tottenham
Tanguy Ndombele has not always set the world alight since his £55 million move from Lyon in the summer. But he was one of Spurs' standout performers against Bayern, particularly in the first half.
The Frenchman's range of passing, his vision in the final third, his ability to find space were all on show as Tottenham repeatedly cut through an uncertain Bayern defence. Twice Ndombele played Son through on goal with incisive, perfectly weighted passes.
There is something ungainly, almost awkward about the 22-year-old, but it is clear to see why Spurs invested so much in bringing him to North London. He is a game changer, a creator, and his performance against Bayern bodes well for the future.
Ndombele is still young, too, so there should yet be far more to come. It will be little consolation to Spurs fans after this result though.
4. Clinical Gnabry the difference maker
This was a hugely impressive performance from a player once deemed not good enough for West Bromwich Albion. Gnabry was devastating in the second half, ruthlessly capitalising on every opportunity handed to him by Tottenham's questionable defence.
He was given far too much space throughout by Spurs, but that should take nothing away from the quality of his display. Gnabry was unerringly composed in front of goal, and will no doubt have enjoyed scoring against Tottenham, as a former Arsenal player.
Bayern have enviable attacking options, but Gnabry is very much a key man in Kovac's side. Not many would have expected that a few years ago.
And it was all the more impressive that he overshadowed the superb Lewandowski, who was equally deserving of praise for his two goals.
5. Alli still struggling to find form
There were glimpses here of the Dele Alli of old, little touches and flicks that suggested he might be regaining some confidence.
For the most part, though, he was largely anonymous, and when he did attempt something it more often than not failed to come off. Bayern were able to restrict the 23-year-old relatively easily, and they were far more occupied with the threat of Son, Ndombele and Kane.
Alli's return in terms of assists and goals has dropped off drastically of late. There was hope that tonight that might change. But he clearly still has work to do to find the form that made him such a threat a couple of years ago.
Join our new commenting forum
Join thought-provoking conversations, follow other Independent readers and see their replies