Wojciech Szczesny opens up on why he left Arsenal, smoking, Juventus and preparing to take Gigi Buffon's gloves
Exclusive interview: The Pole finally cut ties with the Gunners this summer after over a decade with the club and knows already in the three months since that he made the right choice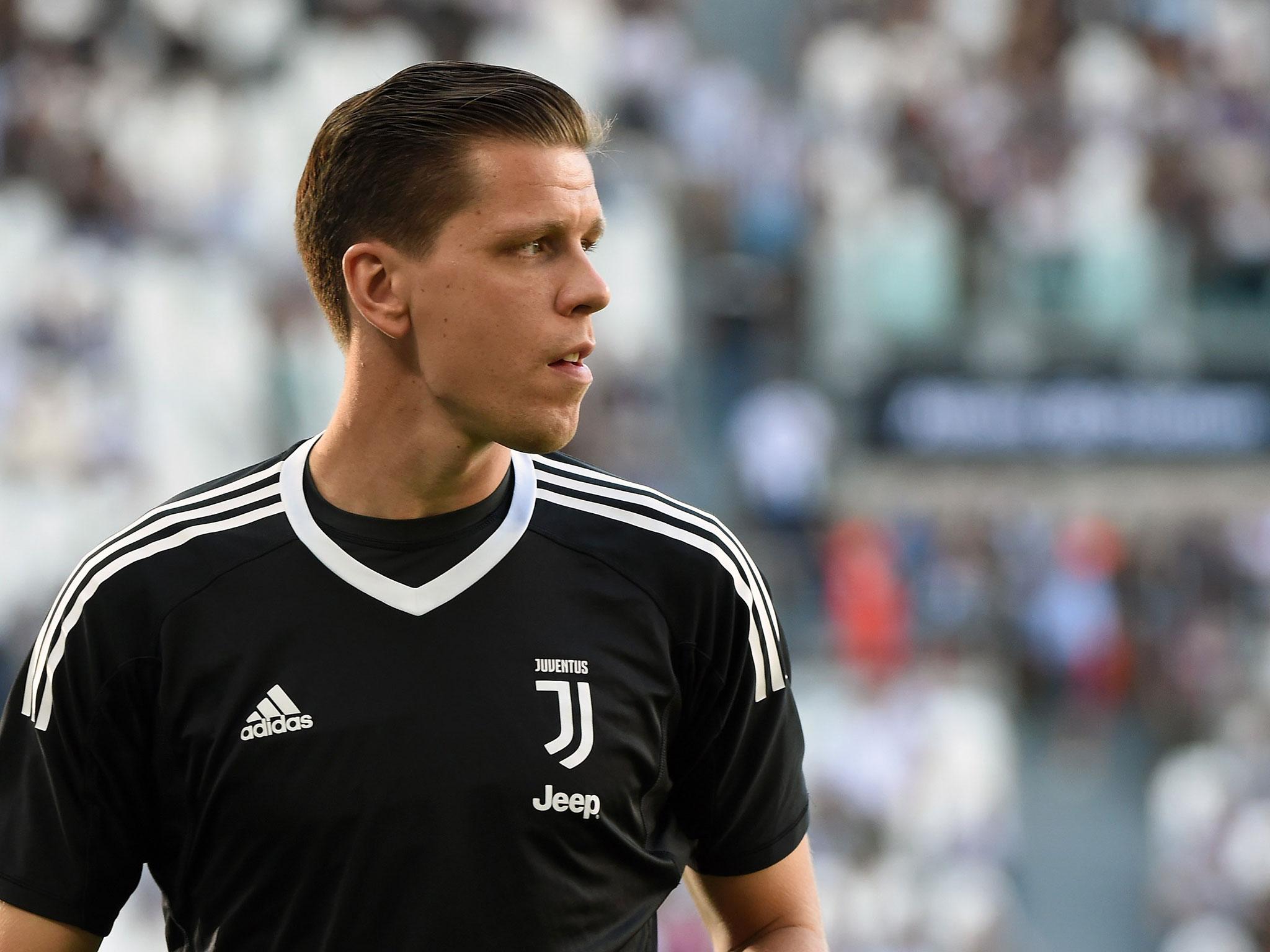 It took Wojciech Szczęsny a little time, but he made a decision that will shape the rest of his career. As he sits down for an exclusive interview with The Independent, his first thoughts are for former club Arsenal, admitting that his initial move to AS Roma came with a firm plan of action in mind. "I was always honest with them," he says. "When I went there, my only aim was to get back to Arsenal and play for them again."
But with Petr Čech firmly ensconced in Arsene Wenger's starting XI, this past summer saw Szczęsny – who first joined the Gunners back in 2006 – instead cut ties with them for good. "Once I knew that couldn't happen and I had this opportunity to join Juventus… it was tough" the 27-year-old confessed. "Accepting that my time with Arsenal was over was difficult because I never imagined leaving. I supported them as a kid and I got to play for the club of my dreams, but life goes on. It was the right thing for me and both clubs and, while one side of me found it difficult to say it was over, the other said lets just get it done."
He did just that, signing a five-year contract to seal a €12.2 million switch and already looking completely at ease in the surroundings of Juve's Vinovo training complex just outside Turin. Asked why he chose to remain in Italy following his two seasons with Roma leads to an interesting discussion about the gulf in coaching between Serie A and the Premier League, particular as a goalkeeper.
"I think in general, the coaches in Italy are much more tactical, that's just how the league works," says Szczęsny. "Whether it was [Luciano] Spalletti at Roma or Max Allegri here, the preparation for the game is different to what I was used to in England. You work on the shape of the team for a particular match all week. At Arsenal you'd just prepare physically for it but here you watch film analysing a specific opponent before the game and afterwards we'll watch again to see what worked and what didn't.
"I enjoyed working with some great coaches at Arsenal, Roma and here, but the goalkeeping school in Italy is very different, it's very technical and pays more attention to the details. It's really made a difference for me because I started playing at a very young age with Arsenal and as you play you gain experience and that's how you grow. But, honestly, I couldn't say from a technical standpoint that I improved in any way from when I became first-choice at Arsenal until the day I left for Roma.
"However, in the two-and-a-half years since I came to Italy, I've improved massively which is thanks to the coaches and the way they work. It's not about improving when you play, it's every day in training you have to work on every aspect of your game and that's something I've really enjoyed."
Szczęsny has also clearly enjoyed working with fellow shot-stoppers, citing them as his closest confidants everywhere he's played. "You'll always find that goalkeepers are a team within the team and I've always had good relationships with the others which is important because nobody understands the mindset of a goalkeeper like the other goalkeepers," he told The Independent. "We always support each other."
Asked if he'd always played between the posts leads to another frank admission. "Erm… I didn't start off as one but let's just say my striking career didn't last long… it was a bad month! My Dad was a goalkeeper so it was an obvious transition."
Open and happy to discuss any topic, he quickly dismisses the idea he was caught smoking in the dressing room at both his previous clubs despite long-standing stories that had been the case. "I never got caught," laughs Szczęsny. "I admitted to it when I was asked if it was me in London but the second one was bulls***. At Arsenal I did it and held my hands up but never at Roma."
He also says he'd like to be an interior designer when he retires from the sport, admitting that while loving the game, he has interests away from the pitch too. "Football is part of my life but the biggest thing is enjoying my life," Szczęsny says with a smile. "Football is something I enjoy doing, something I'm well-paid to do and obviously that's a great privilege but I'm just trying to be happy and if there's an opportunity to do something fun then I'll just do it. I don't hold back, I just want to be a regular guy."
That might be difficult when his day job puts him in close contact with star names famous across the globe, and the former Arsenal man has already spotted potential greatness in one of his new team-mates. "I've played with Theirry Henry, Cesc Fabregas and Mesut Ozil," he says, "That meant picking the ball out of the net from some very good players in training, but Paulo Dybala is a special talent, he could become the best player in the world."
Yet for all those big names, Szczęsny seems happier in the company of those who have enjoyed their careers away from the spotlight. He famously took to Twitter to blast Brentford – where he spent the 2009/10 campaign on loan – after they sacked boss Andy Scott, and believes players can learn from every experience.
"Jack [Wilshere] has been my closest friend for years, but really it's the goalkeepers I get on with best," he says. "Bogdan Labont was interesting at Roma because he was very experienced and we spent a lot of time about everything, not just football. It's the same here, I can learn from chatting with Gigi [Buffon] but also from [third choice goalkeeper] Carlo Pinsoglio, he has experience of the lower leagues and it's not just those at the highest level playing in Champions League finals that can teach you something. The struggle of playing down the divisions – like I did at Brentford – also helps, it can be just as valuable."
He may enjoy those conversations, but in reality, he is at Juventus because Buffon will retire at the end of this season and will need to prove he is capable of doing so. "I never imagined I'd get a chance to even play against him, I mean, I was a 15-year-old kid when I watched him win the World Cup and it was unreal to now find myself as his team-mate," Szczęsny says, shifting in his seat. "It's like playing with Francesco Totti at Roma, they're players from a previous generation that I admired growing up and now I get to train with them every day."
True, but now he's the man to take over from the iconic captain as Juve's undisputed No.1? "That makes it even better!" he laughs. "What makes it better is I get to work with him now because replacing Buffon is not easy. You can never be better than him, so now I have a year to be with him and learn from him, to gain knowledge from him and there's a million goalkeepers who'd love to have that experience. Speaking with him and understanding what makes him great is humbling for me because the level he's at at almost 40 years old is ridiculous."
"Seeing him up close, I knew he was good, but I didn't know he was this good. Seeing him in training, seeing his personality in the dressing room, the leadership that he shows, the respect he gets from his team-mates, the fans, everywhere around the world, I've never seen anything like it." As his tone grows increasingly reverential, the fan inside him suddenly vanishes as he explains what will help him overcome the incredible challenge of following such a beloved player. "I have experience of the league, I can speak the language and communication in my role is vital. Having two years at Roma prepared me well because coming here straight from Arsenal would've been much more difficult."
All that may be true, but perhaps the biggest indicator that Szczęsny could indeed successfully replace Buffon comes not when discussing Juventus, but instead when he looks ahead to the World Cup. Being a backup at club level in the season before the tournament is hardly ideal preparation, yet while the former Arsenal man admits discussing his prospects with Poland boss Adam Nawałka, he was not really thinking about the national team when deciding on his future.
"I spoke to the coach and I imagined that joining Juve could hurt my chances of playing at the World Cup, but I couldn't make that choice based on what might happen in one month next summer, I had to be honest with myself and think about the next ten years of my career. I'm sure I made the right decision and I think I'll play enough games at the kind of level to allow me to play at the World Cup anyway. There's a certain standard required to play at Juventus and if you're good enough to do that then you're good enough to play at a World Cup.
"If I'd only looked at 2018 I could've chosen a smaller club where I'd play straight away but I don't want to move every two or three years. I like to have an emotional connection with the team I'm playing for so I made the best decision for my career and if everything goes well, I'm not going to be changing again any time soon. I've been here three months and it's already proven to be the right choice."
It took Wojciech Szczęsny a little time, but he made a decision that will shape the rest of his career.
Join our commenting forum
Join thought-provoking conversations, follow other Independent readers and see their replies