Real Madrid 'made final attempt' to lure Mauricio Pochettino from Tottenham before Julen Lopetegui deal
Madrid's chief executive Jose Angel Sanchez made one final, fruitless effort to convince Spurs to part with Pochettino, according to a report in Spain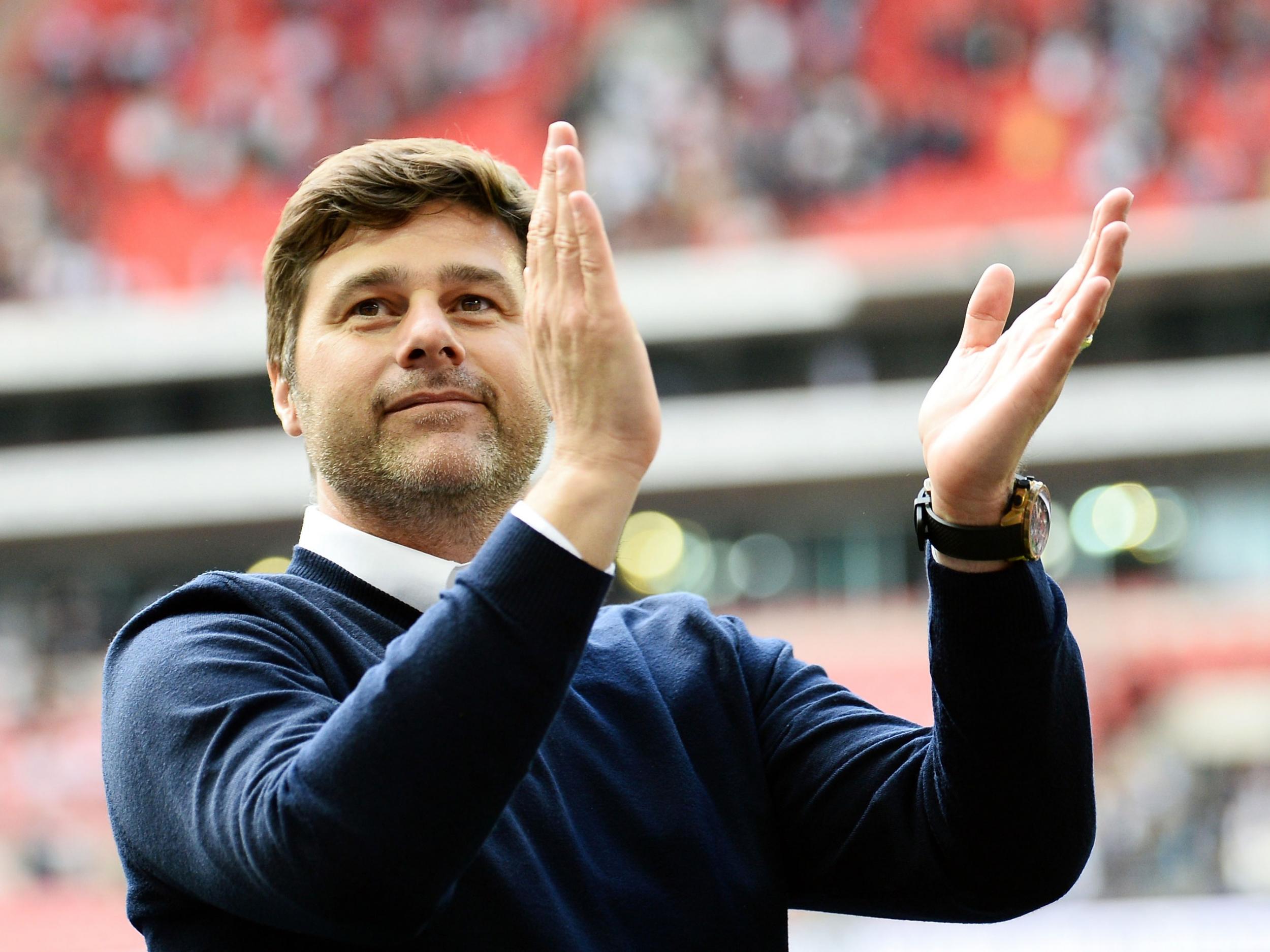 Real Madrid reportedly made one final effort to talk Tottenham Hotspur into letting Mauricio Pochettino replace Zinedine Zidane this weekend, a move which ultimately fell on deaf ears and set into motion the remarkable sequence of events that saw Julen Lopetegui sacked as Spain coach on Wednesday.
Pochettino was, along with Germany coach Jogi Low, always Madrid's target as they looked to sustain their incredible run of success after the shock departure of Zidane earlier this month.
El Pais journalist Diego Torres, renowned for boasting impeccable sources at the Bernabeu, reported on Wednesday night that Real Madrid's chief executive Jose Angel Sanchez made one final, fruitless effort to convince Spurs to part with Pochettino before confirming Lopetegui as the club's new head coach - though they still believed on Monday that Pochettino was a possibility, however remote.
World Cup 2018 official kits
Show all 51
Interestingly, Torres claims that Lopetegui was the European champions' sixth choice to take over, behind the leading duo of Low and Pochettino but then Jurgen Klopp of Liverpool, Max Allegri of Juventus - who claimed on Wednesday that he had turned down Madrid - and Antonio Conte, in that order.
Conte, who technically remains Chelsea manager despite his almost certain departure from the club, was never offered the Madrid job because Madrid captain Sergio Ramos had received such poor reports of his leadership from Chelsea's Spanish players, Torres claimed.
Andre Vilas-Boas was the seventh name on Sanchez's list but they did not need to stoop that low. Lopetegui was secured after talks at the end of last week and then again on Monday afternoon but the problem was how and when to announce his arrival without derailing Spain's World Cup chances.
Madrid and Lopetegui gambled on Tuesday afternoon being the right time but how wrong they were, and ultimately it was the 53-year-old coach who paid the price, axed unceremoniously in what will surely go down as one of the most infamous pre-tournament meltdowns by any team in World Cup history.
Join our commenting forum
Join thought-provoking conversations, follow other Independent readers and see their replies