Zlatan Ibrahimovic meets himself: 'One is made of wax and the other is made of steel'
Zlatan really enjoyed meeting a football legend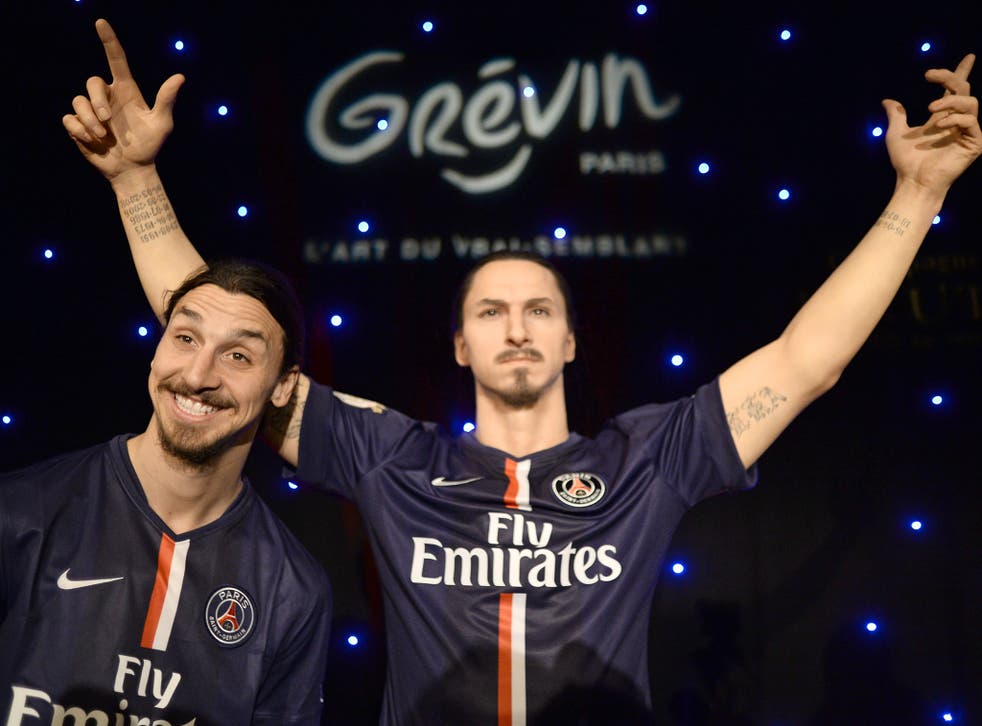 He's compared himself to God and said it's pointless watching a World Cup if he's not playing.
Thus, it was only a matter of time before Zlatan Ibrahimovic was immortalised in waxwork, although one presumes the Paris Saint-Germain striker would have found gold a more suitable material - or even steel.
The Swedish striker visited the Musee Grevin on Monday to unveil a life-size waxwork of himself, complete with a typical Zlatan celebratory pose. Of course, Ibrahimovic couldn't resist taking a "selfie selfie", a snap of himself with...himself.
The caption underneath the picture, which he posted to his Instagram, was priceless: "I took the opportunity to take a selfie with myself at the Grevin Museum in Paris. The one to the right is made of wax and the one to the left is made of steel."
Talking to RMC, Zlatan praised the waxwork for capturing his essence: "The statue looks very focused, just like myself out there on the pitch. I can only be grateful for the fantastic job done. I am very proud to get this sort of recognition, especially as a Swede.
"The next step? I don't know... Maybe replacing the Eiffel Tower with an Ibrahimovic statue..."
Ibrahimovic scored a penalty for PSG on Sunday to earn a point against title-rivals Lyon. After the game, an interviewer said that Zlatan's goal was the first he had scored in Ligue 1 for two months. Ibrahimovic replied: "Please my friend… If you don't know your information, don't talk to me," and promptly walked off.
Zlatan is known for his swagger and charming arrogance: when he was asked about his living plans when he moved to Paris in 2012 he said: "We are looking for an apartment. If we don't find anything, then I'll probably just buy the hotel."
Join our new commenting forum
Join thought-provoking conversations, follow other Independent readers and see their replies