Antonio Conte delighted with the 'fighting spirit, desire and will' of his Chelsea players in Leicester win
Chelsea will play Southampton for a place in the FA Cup final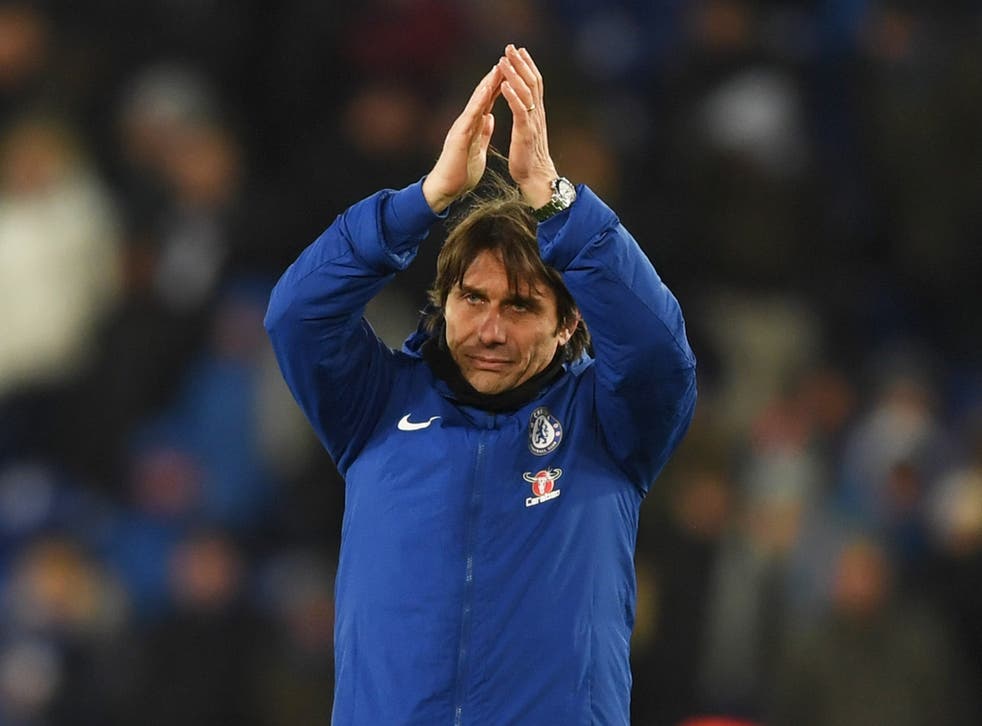 Antonio Conte hailed the fighting spirit, "desire and will" of his Chelsea players as they beat Leicester City 2-1 in extra time at the King Power Stadium to reach the semi-finals of the FA Cup. Just four days after losing 3-0 in Barcelona, Chelsea dug deep to set up a semi-final against Southampton next month, with goals coming from Alvaro Morata and in extra time from Pedro Rodriguez.
Referring to the energy expended at the Nou Camp earlier this week, Conte praised his players' effort and work-rate in difficult circumstances here at Leicester. "We must be pleased for the character we showed in this game against a really good team," Conte said. "Don't forget, in the last game at home we suffered a lot against Leicester. They're a really good team with great players and great talent."
"After a game in the Champions League, it wasn't easy for us to play 120 minutes in this way. Tonight we fought a lot. We fought a lot against Leicester and showed a great desire and will to fight and to go to reach the semi-finals, and go for the second time in a row to Wembley."
Last season Chelsea beat Tottenham in the FA Cup semi-final before underperforming in the final and losing to Arsenal. Conte warned that the semi-final against Southampton would not be as easy as it might seem, but said he was motivated to go one better than last season and win this year's trophy.
"Last season we reached the final of the FA Cup and lost," Conte said. "Now I can tell you we have reached again the semi-final. We have a semi-final to play before the final, and every game is very difficult. It will be very difficult against Southampton. But we want to try and do our best in every competition. We want to try and do our best and give the best satisfaction to our fans, who pushed the team a lot today."
Conte has never won a knockout competition as a manager but has another chance in the FA Cup this season, and reiterated how important it was to do well this year. "This trophy is very important, very important in this country," Conte said. "There is great consideration given to this trophy. Last season it was a pity to lose the final. This season our target is to try and do our best and reach the final again this season. When we are able to reach the final, I want to try to change the final result compared to last season."
Join our new commenting forum
Join thought-provoking conversations, follow other Independent readers and see their replies