Are Swansea City the best-run club in the top flight?
Phil Cadden
Saturday 23 February 2013 01:00 Comments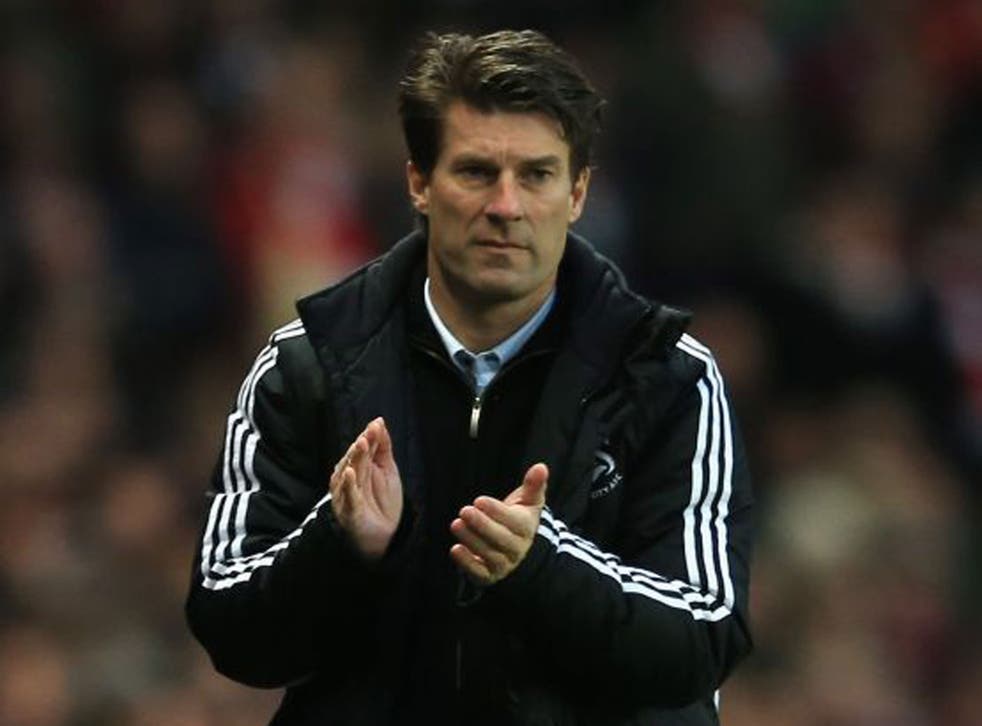 Swansea City have the chance to make their dream a reality at Wembley tomorrow by winning a first major cup, and it is fair to say it would be just deserts for a club that can fairly claim to be the best run in the Premier League.
With Huw Jenkins pivotal as chairman, Swansea are the first and only club in the top flight in which the fans have a significant share – the Swansea City Supporters' Trust owns 19.9 per cent, making it the club's third largest shareholder, and it also has a director, Huw Cooze, on the board.
And set against a culture of high-level debts in a money-crazed league, Swansea revealed a profit of £14.6 million last October following their successful debut season in the Premier League.
This unique, and highly sensible, approach to running a club is the envy of fans across the country, especially those who support outfits owned by ruthless foreign proprietors. But it is the message it sends to clubs in lower leagues that is the most vital and should be the blueprint for new arrivals into the promised land of the Premier League. Swansea lie in the top half of the table as well as going into tomorrow's Capital One Cup final against Bradford as strong favourites.
Yet it wasn't always that way. Just over a decade ago, the Welsh side were in financial meltdown before a group of local businessmen, who are still the owners of Swansea, bought the club for £1 from Australia-based Londoner Tony Petty.
A year later, they were 90 minutes away from going out of the Football League before a 4-2 home win over Hull City proved a lifeline. What Swansea have done since that day is learn from their mistakes.
Those harsh lessons from the dark days continue to influence the way the club is run and financial prudence remains a key factor in the day-to-day decision-making.
As Swansea arrived in the Premier League in 2011 and walked out alongside the multi-million-pound stars of their top-flight opponents, managers Brendan Rodgers and now Michael Laudrup knew their players had earned the right to be there. And what an impression they have made.
A Swansea City Supporters' Trust spokesperson said: "For many of the Swansea fans sitting in the stands or watching as part of a global TV audience on Sunday, they too will be able to look on with pride knowing the huge part they have played, and continue to play, in the success story that is Swansea City."
Kick-off Sunday, 4pm, Wembley Stadium
TV Sky Sports 1 (h/l BBC 1).
Referee K Friend (Leics)
Odds to lift trophy: Bradford City 9-2. Swansea City 1-6
Register for free to continue reading
Registration is a free and easy way to support our truly independent journalism
By registering, you will also enjoy limited access to Premium articles, exclusive newsletters, commenting, and virtual events with our leading journalists
Already have an account? sign in
Join our new commenting forum
Join thought-provoking conversations, follow other Independent readers and see their replies