Arsene Wenger set to rotate Arsenal squad for FA Cup trip to Nottingham Forest
Granit Xhaka is out with a groin problem joining a series of other first team players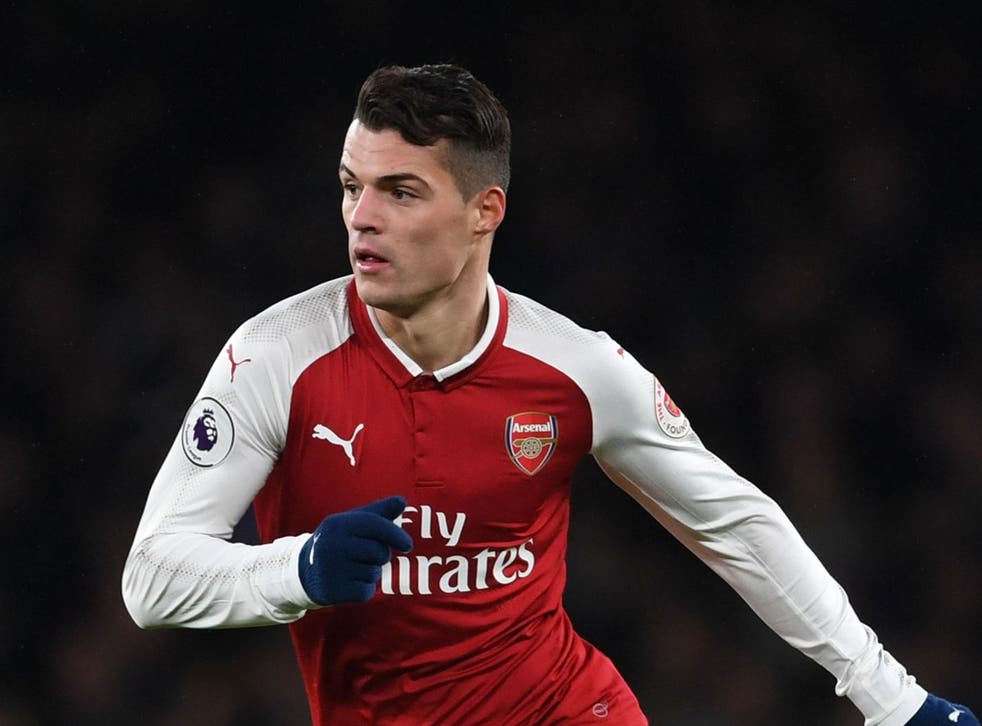 Arsene Wenger says he will rotate his Arsenal squad for Sunday's FA Cup third-round match at Nottingham Forest, as he confirmed that Granit Xhaka is out with a groin problem, to go with a series of players.
"Compared to before Chelsea, nothing has changed," the Arsenal boss said ahead of the trip to the City Ground. [Sead] Kolasinac, [Laurent] Koscielny, [Nacho] Monreal, [Olivier] Giroud, [Aaron] Ramsey are still all out. From Wednesday night, I believe we will certainly lose Granit Xhaka who finished with a tight groin. Everybody else should be available.
"I will rotate a little bit because we have also come out of a very high-loaded period. We played three big games in six days and twice we were away, followed by a big game at home. We have to keep our level of focus, of urgency, because the third round is very difficult especially when you play away from home against a Championship team. We play on Wednesday again, so I have to rotate a little bit."
Arsenal vs Chelsea player ratings

Show all 22
Wenger admitted that the FA Cup does suffer a bit from the effect of the Premier League, but also spoke of how much he enjoys it as he prepares to defend the trophy for the third time in four years.
"A little bit, yes. But suffer doesn't mean all. You look at the bench everywhere in the Premier League and everyone has top-level international players on the bench, so I don't think the FA Cup should suffer from that. I don't feel that if I rotate a little bit, I have a less strong team.
on how influential winning FA Cup was in his decision to stay…
""From my personal experience in the FA Cup, and I think I have a lot, this is maybe the most difficult round. It's always difficult to start well in the competition and when you play away against a Championship team today, it's always very intense and the Championship games are ready to face you. For them, it's a big challenge and you have to maintain your concentration coming out of a very loaded and congested period over Christmas. That's never easy.
"Yeah, I think contrary to what people think, the FA Cup becomes more and more important in every single country. Why? Because it's difficult to win this kind of trophy. You have so many teams who want always to win a trophy. It becomes more and more difficult. I think we won it in style in a period where we were questioned. Had it an influence or not? I don't know. I don't know how I would have responded."
Wenger won the FA Cup last season amid a lot of doubt and discussion about his future, given that he had not at that point signed a new contract. Asked whether he might have walked had he not lifted it, Wenger said: "I don't know."
Join our new commenting forum
Join thought-provoking conversations, follow other Independent readers and see their replies