Brighton v Hull City: FA Cup s till holds that same thrill for Matthew Upson
A quarter-final against Sunderland awaits the winner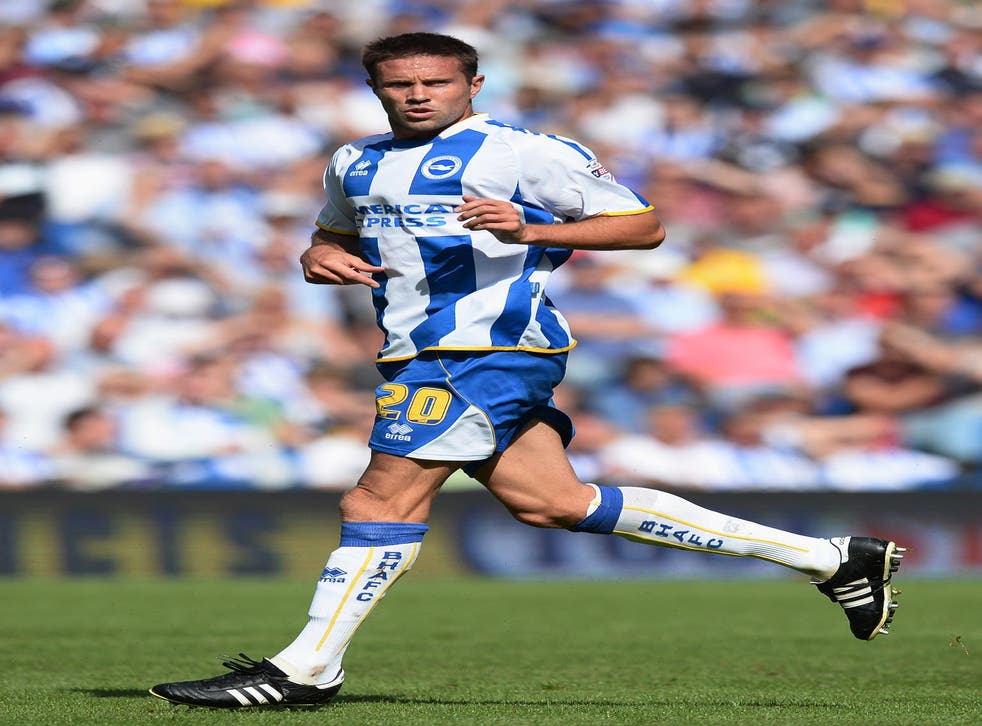 A player with Premier League and World Cup finals experience might be excused for not fancying an FA Cup tie away to Port Vale, especially when other senior pros are being rested. But Matthew Upson insisted on taking part in Brighton's fourth-round trip to Vale Park last month and the reward for a 3-1 victory was tonight's home fifth-round match against Hull City, managed by Steve Bruce, for whom Upson played for four years at Birmingham City.
"You never know when it's going to be the last time you play in the FA Cup," Upson, 34, said. "I absolutely love it and am looking forward to the Hull tie. I don't regard ourselves as being a million miles away from Premier League standard and we're at home."
Upson was an Arsenal player when they reached three finals, although he did not even make the bench in 1998 or 2003 and broke his leg in a game at Everton in February 2002, just when he had won a regular place in a side on course for the Double – "really disappointing, because it was quite a breakthrough year for me at Arsenal. I'd just forced my way into the team ahead of Martin Keown. It was bad timing."
He had played enough games to qualify for a Premier League winner's medal, but decided to move on to St Andrew's when Bruce offered £1m for him in January 2003 – half what Arsenal had paid Luton Town for the 18-year-old Upson in May 1997. "I would say Steve Bruce is a very traditional English manager," Upson says. "He relies a lot on his personal relationships with the players. He wants to control a lot of things, transfer policy and recruitment. He likes to be quite direct, get the ball in to the front, get crosses in the box and play with a high tempo, aggressive, on the front foot – so I think that's how Hull will play."
If that sounds like adverse criticism, it is not. Upson takes changes of style in his stride, such as his most recent move last season from Tony Pulis's Stoke City to Brighton and Gus Poyet's passing game, which has been carried on by Oscar Garcia, the former Barcelona midfield player and youth coach.
"It was difficult adapting at Stoke at times, but I learnt a lot," Upson said. "Every different style and every manager you work under you learn something. But I find this football suits me better, taking the ball and wanting to play. Having researched [Oscar] and looked at his background I assumed that he would want to continue that style."
Brighton are on a run of four successive 1-0 wins at the Amex Stadium in all competitions, and Upson believes he is playing as well as when he became the last England player to score at a World Cup, against Germany in Bloemfontein in 2010. "It was something I had worked towards for six years. When I set that target I was a million miles from it and it was an outstanding achievement for me [even though] the tournament didn't weigh up as I had dreamt it."
Now he has a less lofty aim, but one which he approaches with the same dedication: "Playing for as long as I can, at the highest level I can... I'll strive to do that until I feel it's not possible."
Join our new commenting forum
Join thought-provoking conversations, follow other Independent readers and see their replies