Marcos Alonso to return for Chelsea's Champions League showdown with Barcelona, says Antonio Conte
Asked about the omission of the recently-injured Alonso, Conte confirmed his optimism over the wing-back before the round of 16 clash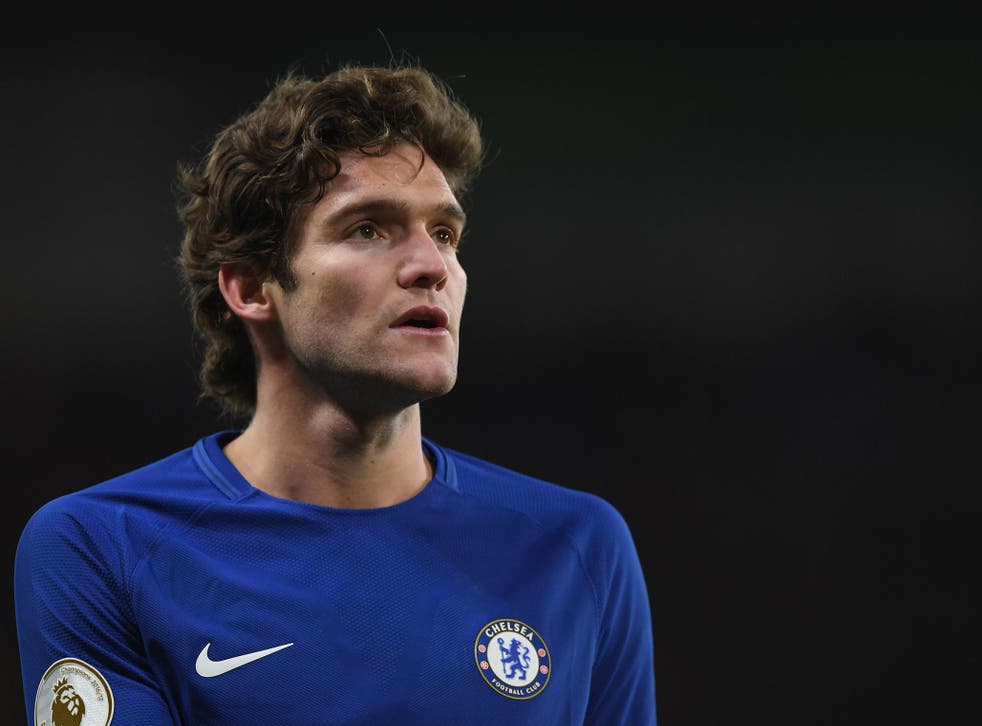 Antonio Conte says Marcos Alonso will be back fit for Chelsea's seismic Champions League last-16 tie against Barcelona on Tuesday, but that Tiemoue Bakayoko will miss out, after a 4-0 FA Cup fifth-round win over Hull City that he said was "very important for our confidence".
The Italian had rested five other first-team players for the Hull match, including Eden Hazard, N'Golo Kante, Cesar Azpilicueta, Victor Moses and Thibaut Courtois, but Chelsea still won at a canter. Asked about the omission of the recently-injured Alonso, Conte confirmed his optimism over the wing-back, but cast doubt on Bakoyoko's availability.
"Yes, he will be fit," Conte said of Alonso. "I don't think Bakayoko. Alonso is ready to play."
Chelsea were otherwise purring.
"The last two wins were very important for us and our confidence. To win a game in the league, and then go to the next round of the FA Cup, was very important for our confidence, and to prepare in the right way for the Barcelona game. We are talking about a massive game. But now, we must be confident. The game starts 0-0. We have to try to move the game in the right direction."
The match went so well that Chelsea were 1-0 up within two minutes and 4-0 up by half-time, with the fourth goal Olivier Giroud's first for the club. It was also set up by debutant Emerson Palmieri.
"It's important for his confidence," Conte said of Giroud's goal. "When you score, the confidence grows. He's an international player, an important player. Also Willian to score twice, and also Pedro. We need our strikers' goals. I hope this continues."
It was similarly a fine performance from Willian, who scored twice.
"For sure, his performance was impressive," Conte said. "I hope to see always this type of performance because, when Willy plays in this way, it is a great joy for me, the team, the club and our fans. Today he played very well. But I'm very happy. Before an important game, against Barcelona, tonight I go to my house with many doubts in my mind, which is the best starting XI to start the game against Barcelona. But it's right to be so. We must take the right time to make the best decision to pick the best XI to start that game."
Conte added that he is relishing the tie against Barcelona.
"For sure, to play against Barcelona is a great challenge for us. But, at the same time, I think this type of game must give us great enthusiasm. We must be excited to play this type of game, especially against this team. I consider Barcelona one of the best teams in the world. In one side, you must be a bit sad to play against them. But, on the other hand, you must be excited. You have to try and compete with them at this level. It won't be easy, for sure, but we must have the right confidence and then we'll see what happens."
Hull City manager Nigel Adkins was meanwhile effusive in his praise of a Chelsea side that "hurt us big time".
"We've come with a game-plan – everyone knew our situation – and within a couple of minutes it goes out of the window. We gifted them the opportunities to score some goals in the first half. But, wow, they've got some good players and counter-attack so quickly... Second half, fair credit to them, they gave it a go and we did what we had hoped to do initially. We had chances, with the penalty. Great character.
"We just didn't get close enough to them in the first half to get the ball, and allowed some talented players to demonstrate the talent they've got. We needed to keep good possession of the football. But we gave the ball away far too cheaply and allowed class players to hurt us big time."
Join our new commenting forum
Join thought-provoking conversations, follow other Independent readers and see their replies