Comolli delighted by Dalglish progress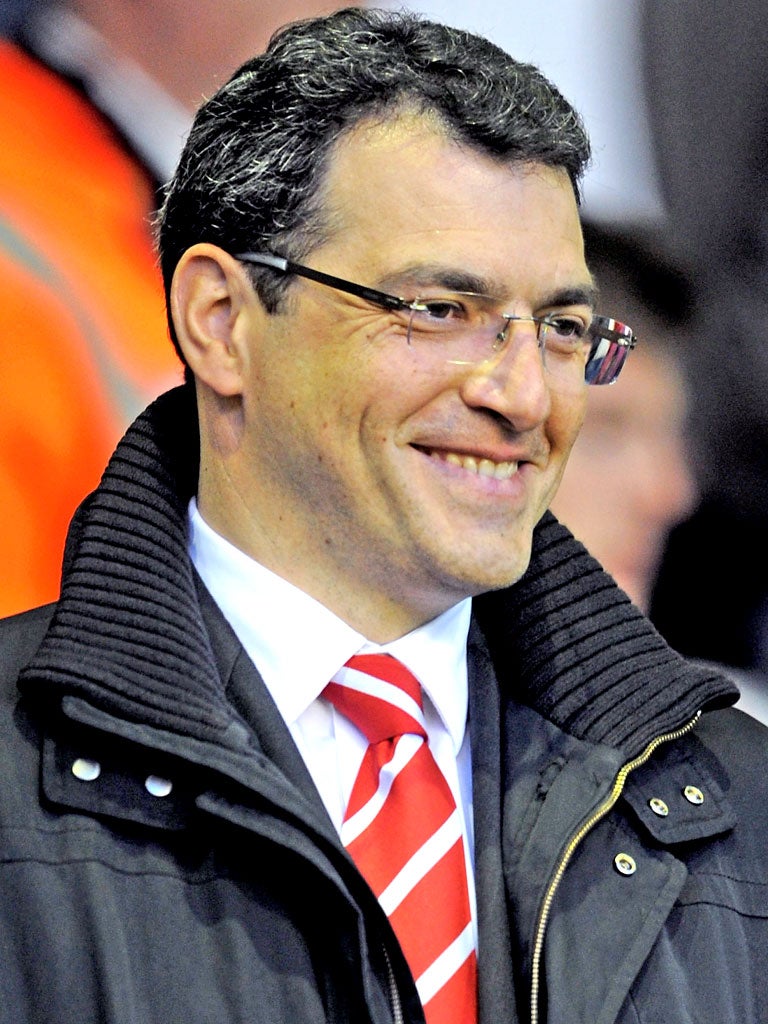 Liverpool's director of football, Damien Comolli, insists the overall progress being made at the club is even more important than winning the Carling Cup. Sunday's victory over Cardiff on penalties gave the Reds their first silverware for six years and has led to renewed optimism of a return to the trophy-laden days of the past.
But Comolli believes even if they had not won at Wembley, so much has been achieved since manager Kenny Dalglish returned as manager in January 2011 that it would not have impacted on them moving forward.
With his praise of the 60-year-old Scot he offered an insight into just how bad things had become in Roy Hodgson's dismal six-month reign.
"It is not only about winning against Cardiff on penalties," said the Frenchman. "The final was a bit of a lottery because you can score a penalty or miss a penalty and you are a hero or a zero, which is unfair. Overall you judge the performance of the club and the progress – not just the decisive penalty.
"For the last 12-14 months we've shown progress everywhere on and off the pitch in terms of squad structure, the players Kenny has to choose from, the young players the academy is producing and who are coming through.
"Someone asked me last week about Kenny doing a great job because we had got to the Carling Cup final, but for me he has been doing a great job all around. He has done a tremendous job to put the team back on track and put a positive atmosphere back in the changing room and around the training ground.
"He gives confidence to everyone: to the staff, backroom staff and players.
"You cannot set a timetable for when trophies can come along. Hopefully Sunday will be a trigger. There's a positive vibe about us around Europe."
Join our commenting forum
Join thought-provoking conversations, follow other Independent readers and see their replies