FA Cup final: Crystal Palace supporters warned by hospital of dangers of over-celebrating after Cup final
Supporters of the south London side warned to monitor their alcohol intake ahead of Saturday's FA Cup final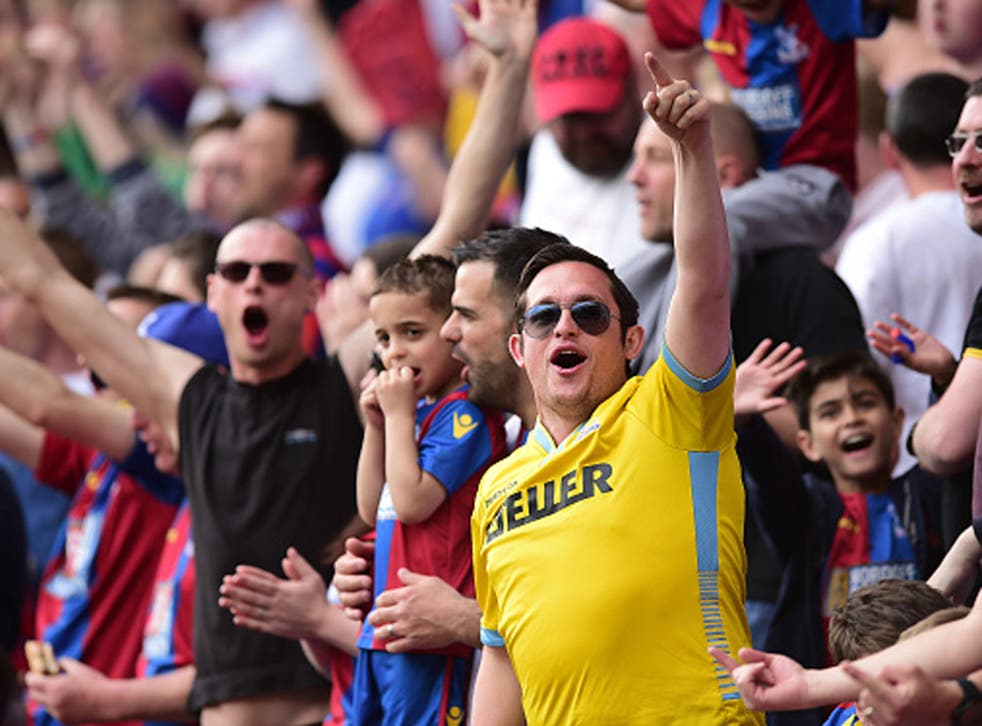 Crystal Palace supporters have been warned not to overdo the celebrations should their side win the FA Cup on Saturday afternoon.
Alan Pardew's side take on Manchester United at Wembley seeking to win the first major honour in their history, and any success is likely to spark notable celebrations across London, not least in the club's home borough of Croydon.
Palace's only previous FA Cup final appearance - also against United - ended in defeat, in 1990.
As many as 30,000 supporters of the Selhurst Park side will be at the stadium to cheer on the Eagles, although there are likely to be a significant number without tickets watching back in Croydon.
A senior doctor at Croydon University Hospital has warned supporters of the dangers of getting too carried away - or even drowning their sorrows too deeply should United prevail again.
"We know people across Croydon will want to get together with friends and family to watch," Dr Kathryn Channing, lead consultant at the accident and emergency department, told the Croydon Advertiser.
"We don't want to stop them from enjoying this amazing event. However, we also don't want anyone to spoil their weekend by ending up in hospital.
"Our A&E department is always busy and we will prioritise those whose needs are most urgent.
"We are all hoping that Palace win – and that people celebrate responsibly - so that it is a memorable weekend for all the right reasons."
Leicester City's recent Premier League title triump sparked an increase in alcohol-related injuries at the city Royal Infirmary's A&E department, with the normal amount of people arriving at hospital for treatment doubled.
Register for free to continue reading
Registration is a free and easy way to support our truly independent journalism
By registering, you will also enjoy limited access to Premium articles, exclusive newsletters, commenting, and virtual events with our leading journalists
Already have an account? sign in
Register for free to continue reading
Registration is a free and easy way to support our truly independent journalism
By registering, you will also enjoy limited access to Premium articles, exclusive newsletters, commenting, and virtual events with our leading journalists
Already have an account? sign in
Join our new commenting forum
Join thought-provoking conversations, follow other Independent readers and see their replies