FA Cup: If Roy Keane is so smart, why did he get rid of Jordan Rhodes?
The Irishman's judgement is not always to be trusted as he once let one of Britain's most natural goalscorers slip through his fingers
Simon Hart
Sunday 10 March 2013 01:00 Comments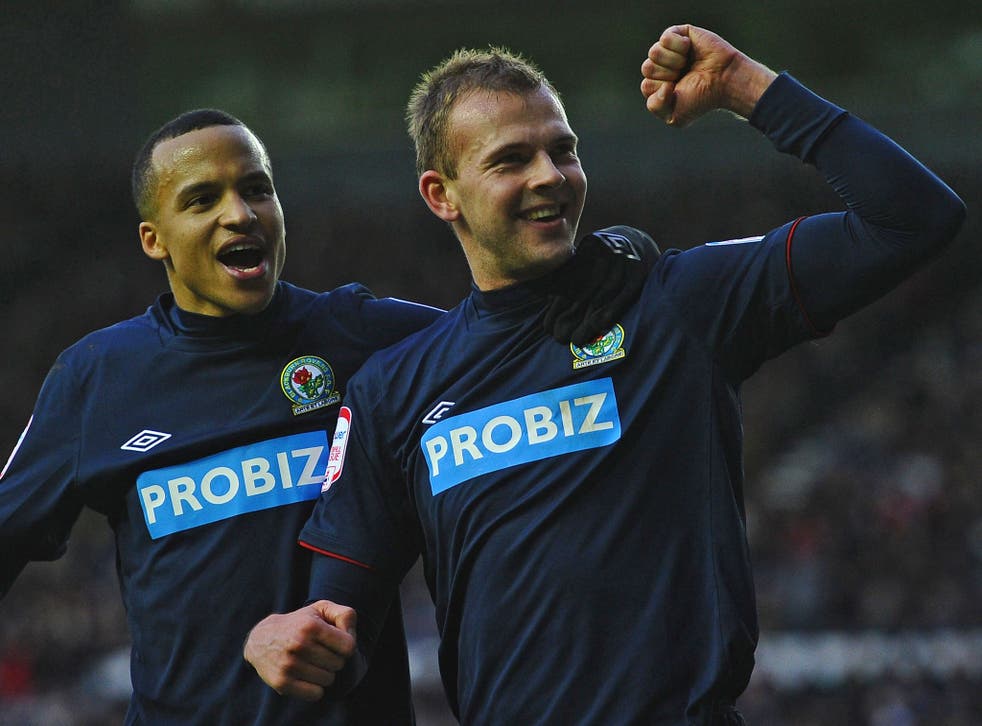 All those people questioning Roy Keane's critical faculties after his defence of Nani's red card against Real Madrid last week should tune into today's televised FA Cup quarter-final between Millwall and Blackburn Rovers for even stronger evidence that the Irishman's judgement is not always to be trusted.
After all, if a controversial comment as a TV pundit is one thing, letting one of the most natural goalscorers in British football slip through your fingers as a manager is another. That is what happened in July 2009 when, three months into his reign at Ipswich Town, Keane allowed Jordan Rhodes to leave Portman Road for Huddersfield Town for £400,000.
Rhodes, a one-time Ipswich trainee, received no explanation for Keane's decision but he has done everything in his power since to prove him wrong, scoring 87 goals in 148 games in three seasons at Huddersfield and now, after last summer's club-record £8 million switch to Blackburn, adding another 21 in 36 outings.
"Roy Keane didn't say anything to me when he released me or give me any reasons [but] in hindsight, it's absolutely done me a favour," says Rhodes. "Going to Huddersfield Town at the time I did under Lee Clark and the chairman, Dean Hoyle, was the best thing that could have ever happened to me because it really did teach me [about] men's football. Moving home, playing in the Football League week in, week out, it really toughens you up and makes you realise what it means to be a professional footballer."
Rhodes's attitude was "right, I'll show you, I'll get myself better, I'll improve" – something he has done to such an extent that Arsène Wenger was singing his praises before Blackburn's surprise fifth-round win at Arsenal. His response to Wenger's comments is entirely in keeping with his unassuming, unspoilt personality: "I was chuffed to bits. I was really flattered to have someone of his calibre say such nice things about me. I didn't even think he'd know who I was."
Wenger cited Rhodes, who has three goals in six Scotland appearances, as an example of how homegrown talent gets "forgotten" amid the foreign imports. Yet the player himself takes heart "from the likes of Grant Holt and Rickie Lambert, who have made the step up to the Premier League", adding: "There is no better example than [Reading's] Adam Le Fondre, who [was] in League Two with Rotherham 18 months ago."
Rhodes looks certain to step up himself soon, given his effortless adjustment to the Championship. "It might be difficult for it to be next year, but, hopefully, we can be there in 18 months' time," he says of the possibility of Premier League football with Blackburn, who began this weekend 13th in the second tier.
Michael Appleton, Blackburn's manager, notes that Rhodes's value is rising fast: "We paid a hell of a lot of money for him in the summer, so I'd imagine it would take one hell of a bid to prise him away from us. I can't speak highly enough of him. He loves playing football and he never misses a day's training.
"I wish they were all like that," Appleton adds of a teetotal 23-year-old who sounds like a manager's dream. It is tempting to wonder what Keane made of his lack of devilment – "Nastiness is not in my character, you don't seem to find it on the field with me either," Rhodes admits – but what he has instead is "drive and determination". And amid the off-field turbulence at Ewood Park, with three different managers, Rhodes's focus has not wavered.
He was taken as a two-month-old baby to see his dad play for Oldham in the 1990 League Cup final, and Wembley now beckons the family in the FA Cup if Blackburn can get past Millwall today.
Yet Rhodes, remembering a League One play-off semi-final loss with Huddersfield at the New Den, knows it will not be easy. "It was a very intimidating place, and I can imagine on Sunday it will be very much the same." Don't misjudge his laid-back manner, though – Rhodes is up for the fight.
Millwall v Blackburn is on ESPN today, kick-off 2pm
Register for free to continue reading
Registration is a free and easy way to support our truly independent journalism
By registering, you will also enjoy limited access to Premium articles, exclusive newsletters, commenting, and virtual events with our leading journalists
Already have an account? sign in
Join our new commenting forum
Join thought-provoking conversations, follow other Independent readers and see their replies