How influence of Johan Cruyff has helped Michael Laudrup to success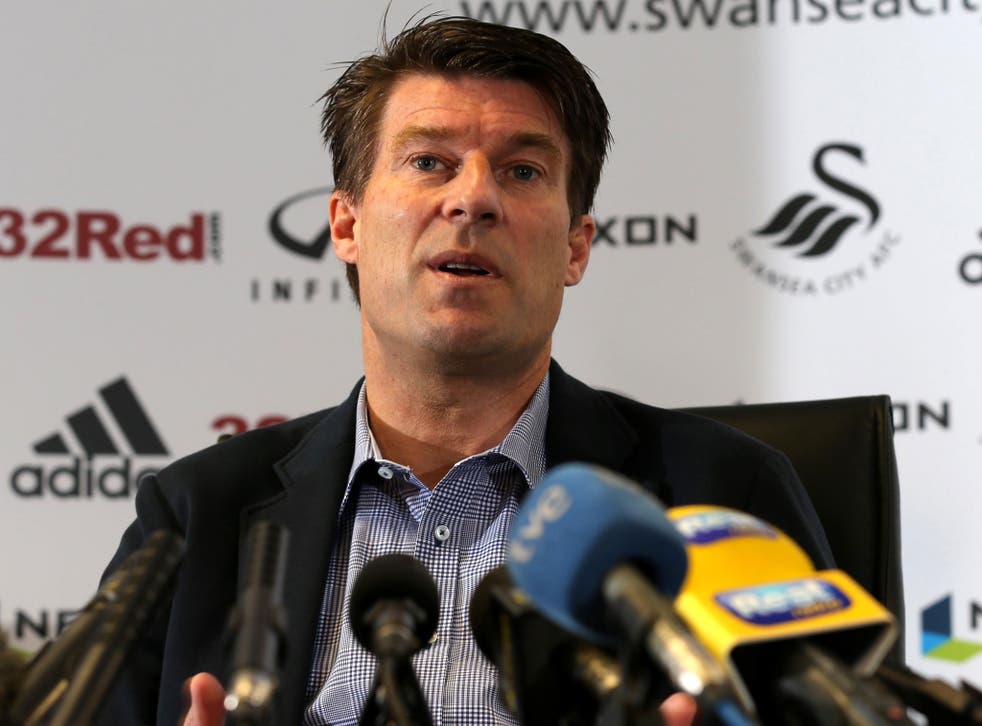 Michael Laudrup has revealed how the genius of Johan Cruyff has helped him put Swansea on the brink of winning their first major piece of silverware.
The Dane will lead the Swans out for Sunday's Capital One Cup final against Bradford at Wembley having enjoyed a fantastic first season as manager at the Liberty Stadium, building on the foundations laid by Roberto Martinez, Paulo Sousa and Brendan Rodgers before him.
The south Wales club sit in the top half of the Premier League table, and have beaten Arsenal and Chelsea among others this season.
Their performances have seen Laudrup linked with Real Madrid, Chelsea and Manchester City, and he is set to discuss an extension to his Swansea contract.
Laudrup places his managerial abilities down to learning from the greats he played under, and there were none as influential as the man in charge when he helped Barcelona win their first European Cup at Wembley in 1992: Cruyff.
"On the pitch everyone knows my five years with Cruyff in Barcelona were great years, there are a lot of things from the training I did with him that I am using now," he said.
"There are also elements from Giovanni Trapattoni while I was in Italy and (former Denmark boss) Sepp Piontek.
"Those are the three I mention when people ask who had the most influence on my career - so we have a German, an Italian and a Dutchman who was from the school of 'Total Football' and was one of the top five players ever.
"They were three very different personalities, and three very different ways of seeing the game, but they had a big impact on me."
Laudrup's calm demeanour has been one of his greatest strengths, and he does not plan to deviate into attempting any stirring rhetoric when it comes to Sunday's team meeting.
"The tactical meeting on Sunday could last just two or three minutes, you don't have to talk about motivation, or what it means to the team, the club, the fans, or even Wales as a country," he said.
"Telling the players the line-up takes 15 seconds and then we can talk about what we have to do to move this team around and what we have to avoid."
One man who will not be in Laudrup's line-up will be defender Chico Flores, who has failed to recover from the ruptured ankle ligaments he suffered in the win over QPR.
Kyle Bartley or Garry Monk will partner Ashley Williams in the centre of defence, while Gerhard Tremmel will start in goal.
Join our new commenting forum
Join thought-provoking conversations, follow other Independent readers and see their replies