Brendan Rodgers confirms Jamie Vardy will play for Leicester in FA Cup against Brighton
The striker has 13 goals this season but is yet to feature in the FA Cup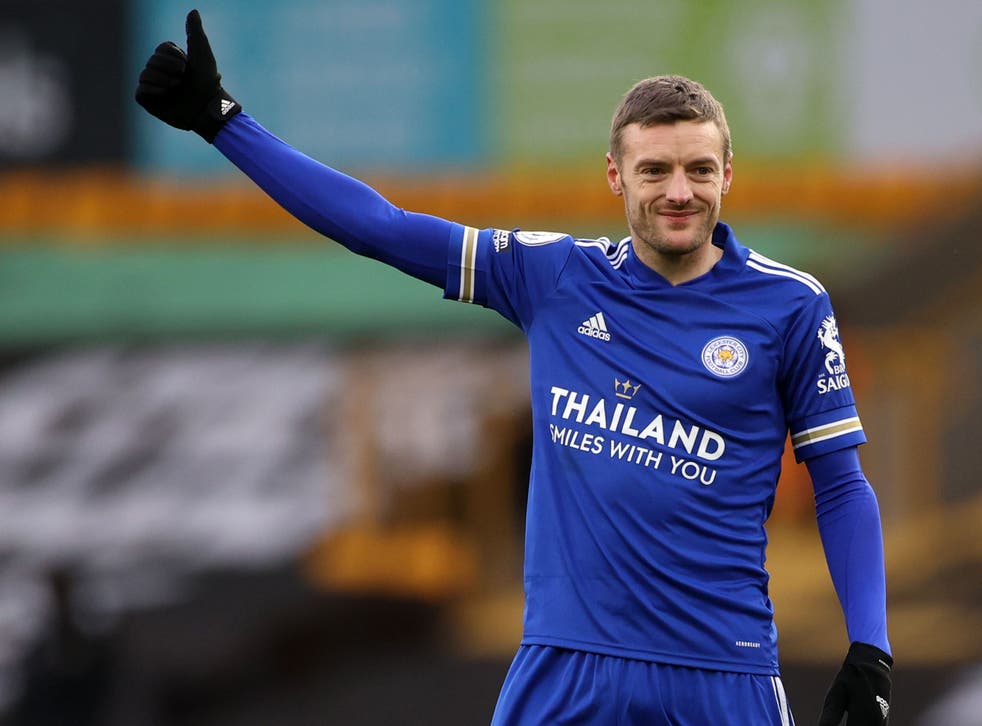 Leicester City manager Brendan Rodgers has no intention of shielding striker Jamie Vardy from the rigours of the FA Cup after his recent groin operation.
The 34-year-old made his comeback after three matches out with half-an-hour in Sunday's goalless draw at Wolves, and Rodgers wants to use Wednesday's visit of Brighton to sharpen him up ahead of the weekend clash with Liverpool.
Rodgers said: "Wednesday's a big game for us. He hasn't lost too much fitness. It's only been a couple of weeks.
"We gave him half-an-hour and you could see the dynamism he brings the team.
"We'll definitely get him some minutes on Wednesday, whether it's the first period of the game or the second."
PA
Register for free to continue reading
Registration is a free and easy way to support our truly independent journalism
By registering, you will also enjoy limited access to Premium articles, exclusive newsletters, commenting, and virtual events with our leading journalists
Already have an account? sign in
Register for free to continue reading
Registration is a free and easy way to support our truly independent journalism
By registering, you will also enjoy limited access to Premium articles, exclusive newsletters, commenting, and virtual events with our leading journalists
Already have an account? sign in
Join our new commenting forum
Join thought-provoking conversations, follow other Independent readers and see their replies