Liverpool vs Totteham: Mauricio Pochettino clashes with Jurgen Klopp after condemning touchline antics
Pochettino admitted he was dismayed by the actions of Klopp and his assistants as they urged referee Jon Moss to award a series of Liverpool free-kicks in the closing stages of the game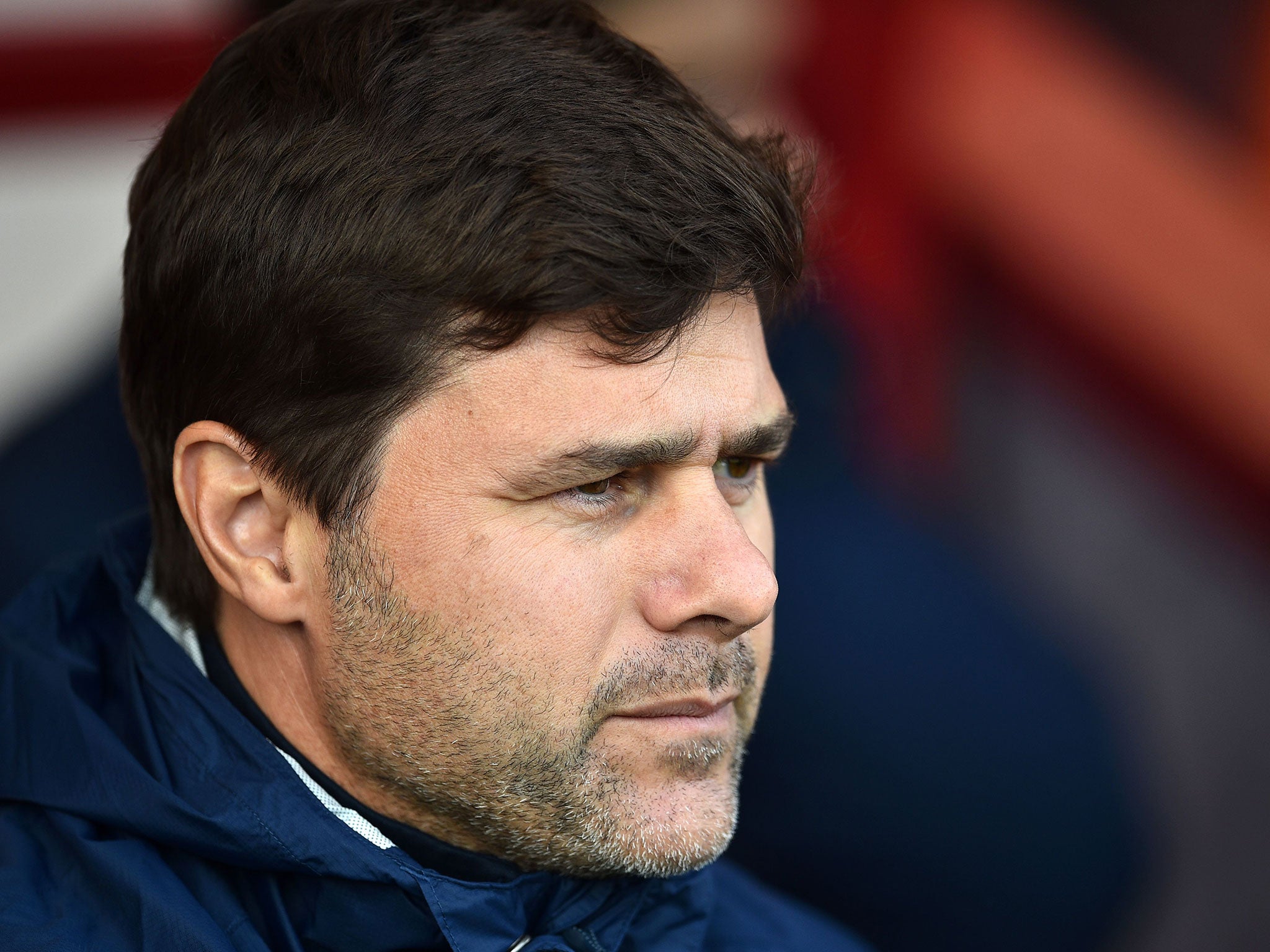 Mauricio Pochettino condemned Jurgen Klopp's touchline behaviour and insisted Liverpool should have been reduced to ten men as Daniel Sturridge's double consigned Tottenham to defeat in the EFL Cup.
Sturridge's brace proved enough for Liverpool to book their place in the quarter-finals, despite a late fight back by Spurs following Vincent Janssen's 76th minute penalty.
But after seeing Liverpool teenager Trent Alexander-Arnold escape with a booking for a wild first-half lunge on defender Ben Davies, Tottenham manager Pochettino admitted he was dismayed by the actions of Klopp and his assistants as they urged referee Jon Moss to award a series of Liverpool free-kicks in the closing stages.
Tensions were raised with Moss awarding Spurs their penalty following Lucas Leiva's foul on Erik Lamela, prior to a rejected appeal in the wake of an Alberto Moreno challenge on Lamela.
And just two days after Jose Mourinho criticised Antonio Conte for his conduct during Manchester United's defeat at Chelsea, Pochettino voiced his displeasure with Klopp's attempts to influence the officials.
"I think it was strange that at the end of the game they started to complain," Pochettino said. "The full-back Arnold should be sent off in the first-half, I have seen the tackle again on Ben Davies.
"So after that, it was strange when their bench started to complain with our bench.
"It is the referee's authority to say if it was a penalty or not. It was strange.
"They complained about a normal game, but maybe yes, they were lucky to finish with eleven on the pitch."
Klopp, who spoke before Pochettino criticised his behaviour, praised England forward Sturridge after seeing him end a two-month club drought to win the game for Liverpool.
"He was good," Klopp said "He did what he has to do and he was brilliant.
"He could have scored three or maybe four, but I think he was really good and that is his big strength. He showed it at the end.
"He is a finisher, that's his talent and I had no doubts about him, even when he wasn't scoring."
Join our commenting forum
Join thought-provoking conversations, follow other Independent readers and see their replies