Newcastle legend Rob Lee opens up as his sons prepare to face the club that made him
Lee scored  56 times in 369 games for the Toon but it is his sons who will be aiming to score against them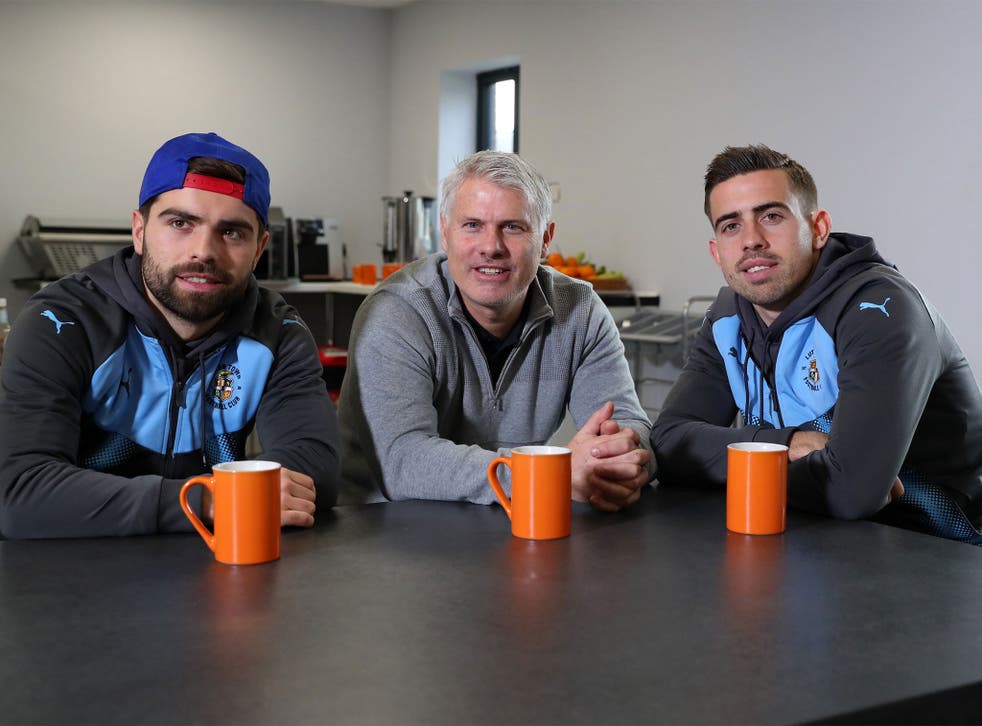 Hidden away in a cupboard in a house in Hornchurch are 35 white t-shirts, unworn, still folded as they came. 'Bobby Lee for England' is emblazoned on the back. There is a picture of a swashbuckling Rob Lee, in black and white stripes, on the front.
The Mag, a Newcastle United fanzine, brought them out a quarter-of-a-century ago, and Rob's mum, Joan, was rather keen on buying them.
"I just think she liked getting them," says Lee, laughing. "No one ever wore them, that wasn't allowed and my mother won't chuck anything away so they're still there, tucked away in a room at home, along with all her memorabilia and cuttings."
Lee was a goalscoring midfielder at Charlton - his father Reg's club - when Kevin Keegan convinced him to move north. He remembers giggling on the sofa when Keegan first called his house - 'It's Kevin Keegan!' he whispered to his wife. He had posters of Keegan on his wall as a child and after arranging a meeting at St James' Park he surprised himself by signing. "Kevin just had this way," he adds. "He was unbelievable. Anna had gone for a walk and I came out the ground and told her I'd just signed a three-year deal. We couldn't believe it."
It began a family love affair between the Lees and Newcastle United. Rob's first away game was at Peterborough. More than 8000 fans travelled south. Lee set up a Kevin Sheedy winning goal. He was on his way, and on the way home with his mum and dad, who had travelled to the match, there was no mention of the game.
"They said after they'd never seen anything like the black and white army that was following us around," he says. "They didn't talk about the match, just the fans. To see them in full song, taking over the whole of Peterborough was an eye opener, but they got used to it."
It was Keegan and his wife Jean - to the amazement of Rob and Anna - who took his family house hunting in the north east back in 1992. They had to find a car seat for a young Olly. Keegan ate midget gems. Olly, just 18 months old, slept off a big meal.
"We met Kevin and Jean for lunch and they just went, 'We'll take you to show you some areas to live in'. I thought someone else from the club would be doing it but no, and that was Kevin.
"He got a kid's seat put in his car and he started driving us round, it was surreal. I don't think any manager would do that nowadays. Kevin was eating midget gems, he used to love midget gems. We'd just had a bit of lunch so Olly was well behaved. I don't remember him doing anything bad! He was probably asleep knowing him. He was about 18 months then. He was very young."
The t-shirts worked. Lee's form was outstanding and he picked up 21 caps for his country. He flourished as a Newcastle player for more than a decade, playing 369 times and scoring 56 goals. "I loved playing for the club," he says.
At seven o'clock on Saturday morning, a bus will pull up outside Rob's home in Hornchurch. His house will be full by then.
"We've got a coach leaving with 30 of us," he says. "My dad's arranged it for all the family, all the kids are on it. It's a family outing, up to St James' Park."
Olly, who slept while Kevin Keegan ate midget gems and found his family a home, and brother Elliot will walk out at the ground their father flourished on for Luton Town in the FA Cup.
"I said to my boys, it'll be a big test for you because I've seen people melt in that stadium," he adds. "Some people can't play in St James' Park. It is an unbelievable place to play and it can be intimidating."
There will be no introduction on the pitch - 'It's my boys' day, not mine,' but this will be a day the Lees will never forget.
"No, I could never have understood what Newcastle United would come to mean to me and my family," he says. "The Keegan era was the best five years of the club."
Olly, 26, and Elliot, 23, have helped fire Luton to the top of League Two.
"Ill be immensely proud," he adds. "It's very difficult for footballers' sons to come through and play at any level. They're doing very well at Luton. Hopefully, God willing, they get promotion.
"It's a good test of how they'll cope playing against better payers. I believe my sons and quite a few Luton players can play higher. League Two can be a bit kick, bollock and bite.
"I haven't had a quiet word with them about this game. Elliot was born up in the north east. Olly was only 18 months when we took him so he spent most of his young life there until he was 11. Olly is a huge Newcastle fan and always has been. Elliot has been at West Ham since he was seven so he's West Ham but he loves Newcastle as well."
Rob will sit on John Beresford's table - 'Bez isn't even there!' - before the match in a corporate part of the stadium.
Then he will join his family in the 30 seats the Lees have bought, and watch his two sons play at St James' Park.
"I can't wait for it," he says. "I'll have a couple of wines on the coach going up. I can't lose and I can't win, but I can enjoy myself, and I will!"
Join our new commenting forum
Join thought-provoking conversations, follow other Independent readers and see their replies