Pep Guardiola congratulates Wigan on victory from 'one shot on target' after Manchester City FA Cup elimination
Guardiola bemoaned his side's luck and believed they did enough to win the game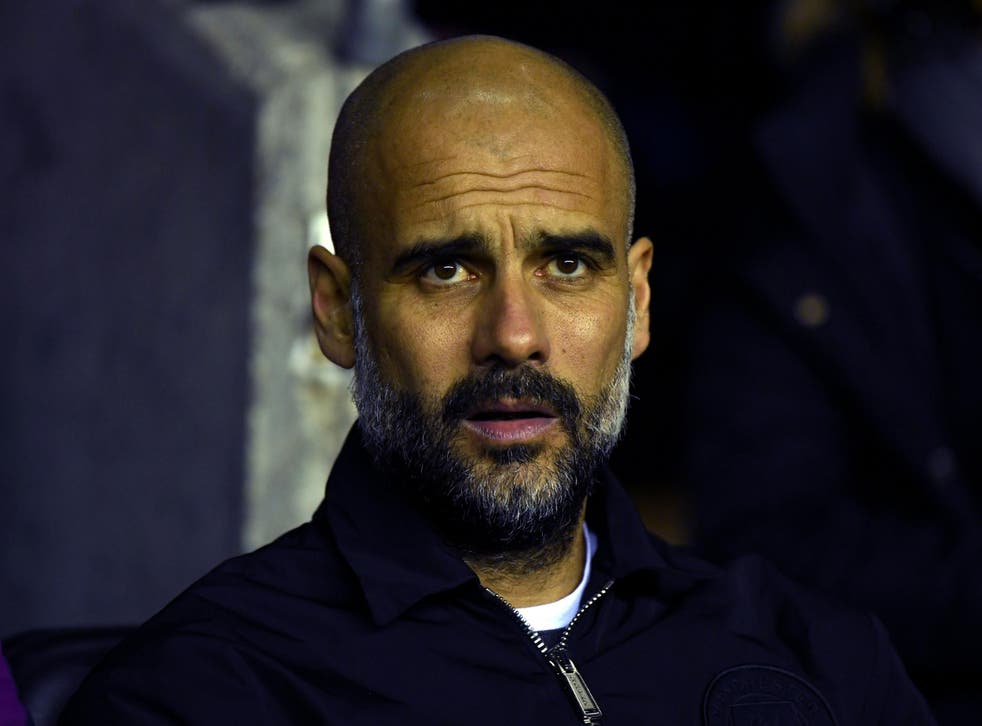 Pep Guardiola bemoaned his Manchester City side's luck as Wigan Athletic knocked them out of the FA Cup fifth round and ended their hopes of winning an unprecedented quadruple this season.
Will Grigg scored 11 minutes from time to secure another famous Cup win over City for the Latics and a victory that will live as long in the memory as the 2013 final.
Wigan's cause was aided on the cusp of half time when Fabian Delph saw red for his dangerous challenge on Max Power. The makeshift full back will now miss the EFL Cup final against Arsenal on Sunday.
Post-match clashes at Wigan vs Manchester City

Show all 7
Even with 10 men, City dominated possession and dictated the game but following an error by Kyle Walker, Grigg launched a quick counter attack and converted Wigan's only shot on target of the game.
Guardiola refused to criticise his side's performance after the final whistle and repeatedly noted how his players had limited Wigan to one significant chance. Unfortunately for the City manager, Grigg took it.
"We played well second half, even with 10, so the difference in terms of the way we played was not too much," Guardiola said when asked to assess the performance.
"With 11 it's easier, and we conceded one shot in target in 90 minutes and we lost. Football is like this. We had more chances, more possession, in the first minutes we made some mistakes in general but made a good performance in a game we knew was complicated.
"We did it quite well, especially in the second half when we created chances, arrived well. But one mistake, we concede the goal and we are out."
Guardiola reiterated: "One shot on target, one goal. I judge my team for the intentions not for the results. The intentions were good.
"The results speak for themselves. If you judge the results, 1-0, congratulations Wigan," he added. "It [defeat] happened against Liverpool, happened today, it will happen again. Congratulations Wigan, all the best for the future."
Join our new commenting forum
Join thought-provoking conversations, follow other Independent readers and see their replies