Manchester United vs West Ham United: Louis van Gaal seeks FA Cup silver lining in troubled season
Under-pressure Dutchman may be fighting for his Old Trafford future in clash with high-flying Hammers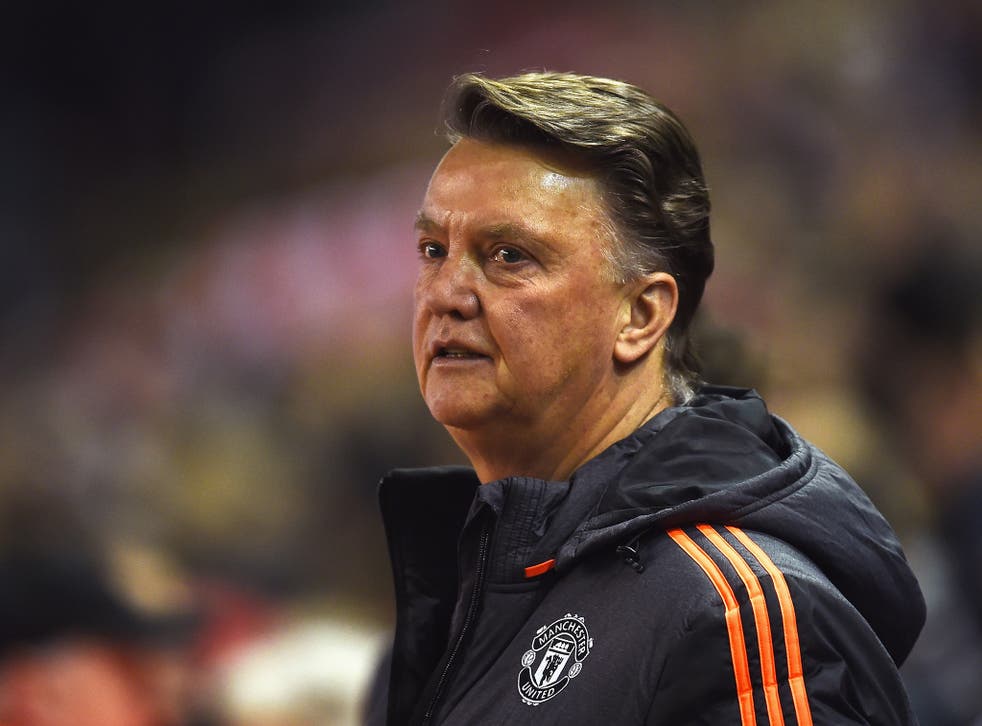 Not since the day at Nottingham Forest when Mark Robins's goal saved Alex Ferguson from the sack – or so it is believed – has the FA Cup mattered so much to Manchester United.
In the dreadful aftermath of United's defeat at Liverpool on Thursday night Louis van Gaal tried to argue that the club "was still in three competitions". Technically, their manager is right. The club is still in the Premier League and yet to be eliminated from the Europa League.
The firing of David Moyes indicated that United regard failure to qualify for the Champions League as a sackable offence. They are four points behind the fourth-placed team, Manchester City, with nine games left. With goal difference the gap is effectively five points.
That leaves just the FA Cup, a trophy they have not won in a dozen years. It is Van Gaal's last lifeline. It says something for the state of Manchester United that a home tie against West Ham, a club that until this season had lost 11 of its last 12 games at Old Trafford, should have been greeted with such trepidation.
Michael Carrick, who will captain United, was part of a West Ham side that lost 6-0 there in the fourth round in 2003. When Glenn Roeder had not appeared for the press conference after an hour, reporters were dispatched to the dressing room to ask officials if the manager had resigned. Should West Ham win, the manager in the home dressing room will become the focus of attention.
Jose Mourinho remains favourite to take over at United, though the emergence of Marcus Rashford, Timothy Fosu-Mensah and Cameron Borthwick-Jackson may have given the board at Old Trafford pause for thought about a man who, famously, has shown little interest in youth development. If these youngsters are the future, then Mauricio Pochettino, the man who has fashioned the Premier League's youngest side at Spurs, becomes far more of an attractive proposition.
However, if Van Gaal can win the FA Cup, as Ferguson won it in 1990, the gut feeling of the United executive vice-chairman, Ed Woodward, that the Dutchman should be given the third and final year of his contract might become a firm resolve. You would have to go back 39 years to find a manager who was sacked immediately after winning the FA Cup. The club that did it was Manchester United.
Manchester United vs West Ham United; Kick-off 4pm, BT Sport 2
Join our new commenting forum
Join thought-provoking conversations, follow other Independent readers and see their replies