Cup football matters on Tyneside - and Rafa Benitez knows it
Victory against Luton on Saturday saw Newcastle into the fourth round of the FA Cup - something they've achieved only five times during Mike Ashley's reign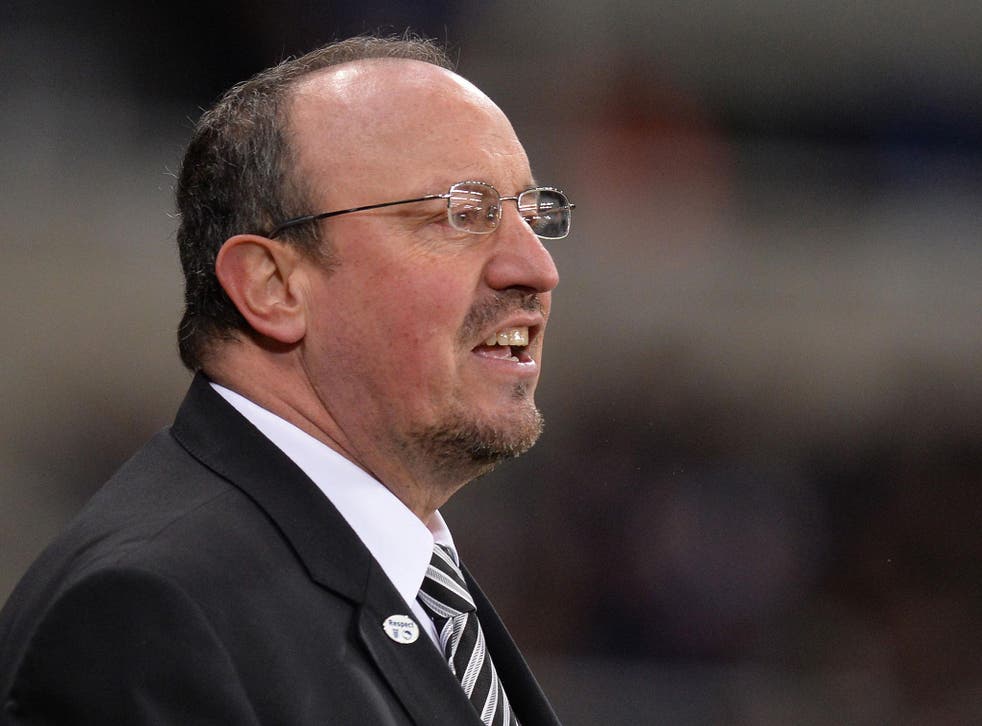 Rafa Benitez was sitting in his office, with a giant mural of St James' Park behind him, when he spoke of this desire to win a major trophy as the manager of Newcastle United.
It was May last year, the warming embers of promotion were still glowing. He was moving water bottles as players to emphasise tactical formations, his spirits were high and that desire was categorical. Newcastle as a club felt good.
"When I start something I put all my passion into it," he said. "The things will be done in the right way and we can build what we want to build, a strong team and a strong club that can compete in the Premier League for everything.
"When I say everything, I don't say the title, but why not? Everything means we have to be consistent. If you have the FA Cup, you can be there. It is not Rafa saying he wants to win the league, no. I want to be competitive and after we can win a trophy. You never know. It will be more difficult with every year, but for sure, you have to try."
Eight months have since passed, including a summer of discontent to dramatically alter the mood of the club. Revival turned to survival. Cup joy looked as unlikely as it has been for a decade in which the Newcastle board have actually sat with supporters and given reasons for the side's abject record in the FA Cup, having never progressed past the competition's fourth round in the entirety of Mike Ashley's ten-and-a-half year reign.
Benitez knows this season is about staying in a division Newcastle have been relegated from twice in the last nine years, and it has been a football club without a romantic heartbeat for much of that time.
And then, on Saturday afternoon, he picked a team that was potentially two outfield players off his very strongest. The crowd of 47,069 (including 7,500 from Luton) was the largest the stadium had seen for a third round tie since 1968. It was the largest for any FA Cup tie at St James' since a quarter-final victory over Tottenham in 2005. It reflected the desire and connection still present in the fans. Newcastle won three FA Cup finals in the 1950s, lost one in the 70s and lost another two in the 1990s. Cup football matters in Tyneside.
"I won the FA Cup with Liverpool so we want to go as far as we can," said Benitez after leading Newcastle to the fourth round in successive seasons – the first time this has happened since 2006.
"I don't like to lie. I said this game was important for us and we would play a strong team. You have to approach every game depending upon injuries and problems. I wanted to be sure we didn't have any surprises. It was important to send a message we wanted to do well."
And his side did just that. At half-time they looked through. Ayoze Perez had scored twice and Jonjo Shelvey had added a third. Then came a fightback, a Danny Hylton goal, a disallowed goal – from the same player – and Elliot Lee, one of Rob Lee's two sons who played against his old club, crashed a free-kick against the crossbar, with quarter of an hour remaining. Still, Newcastle were deserved winners.
Benitez was reluctant to admit to excitement ahead of the fourth round draw, something Newcastle have only been in a shaming five times in Ashley's tenure. The club has a huge game at home to Swansea before then. Victory could take them to 25 points (and nine ahead of Carlos Carvalhal's side). Thirty six points has been good enough for survival in three of the last four Premier league seasons.
The finishing line might not quite be in sight by then, and there is a mid-week home game with Burnley to follow the fourth round tie. Priorities can change.
It is perhaps why there is now caution from Benitez. That optimism he shared in his office last year after securing an immediate return to the Premier League has been replaced by harsh reality – following a bitter summer – and he does pragmatism well.
It is a city, however, that aches for a cup run, and Benitez knows that too.
Join our new commenting forum
Join thought-provoking conversations, follow other Independent readers and see their replies