Manchester City's Pep Guardiola calls for FA Cup replays to be scrapped
The Spaniard is of the view that extra cup matches add unnecessary congestion to the fixture list, placing too many demands on players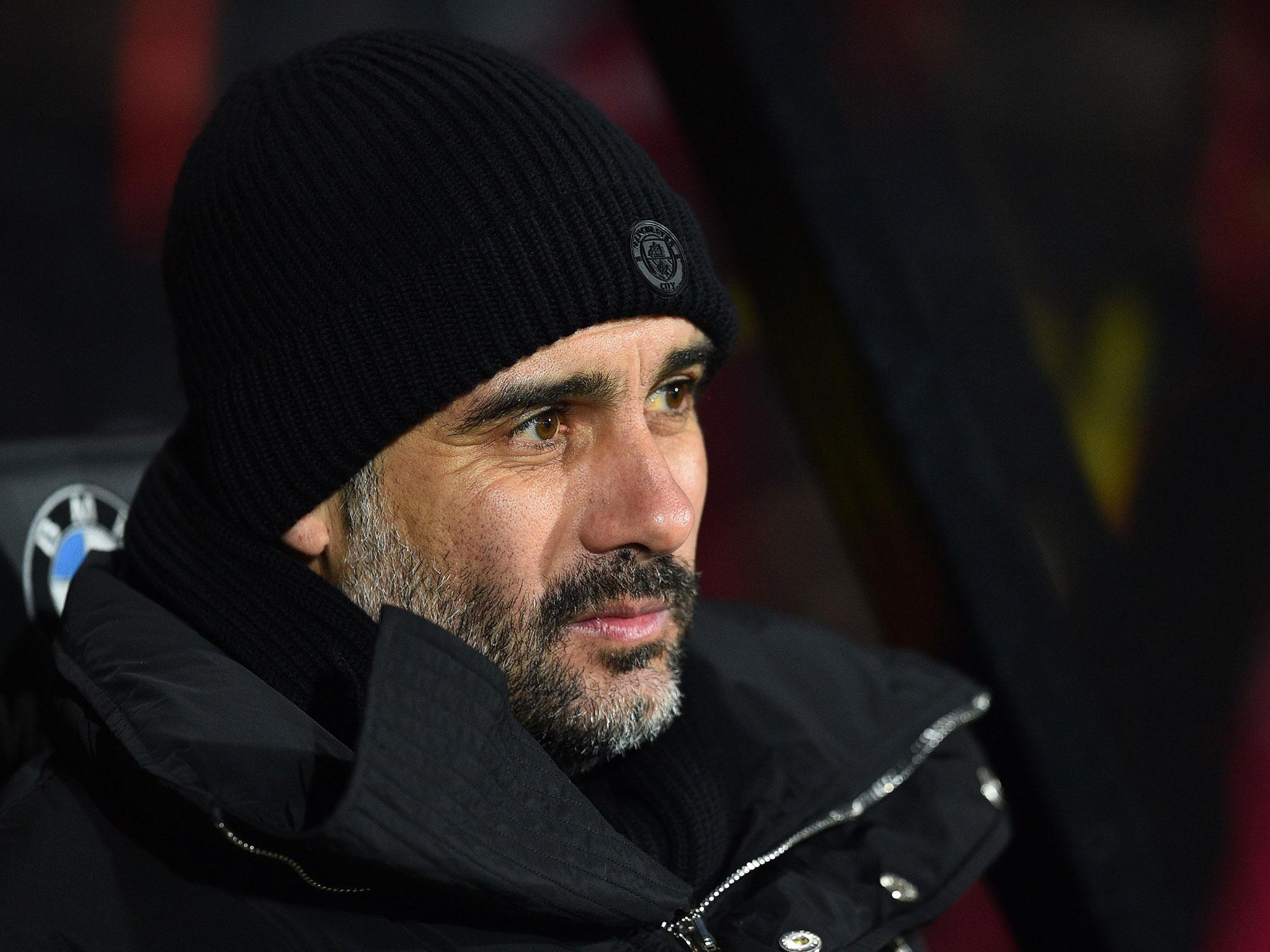 Pep Guardiola has indicated that he would like to see FA Cup replays scrapped, believing it would improve the quality of English football.
The Manchester City manager is of the view that extra cup matches add unnecessary congestion to the fixture list, placing too many demands on players.
City visit Huddersfield today in the fifth round, the last stage of this season's competition at which there can be replays.
Quarter-final replays were scrapped last summer by the Football Association, which abolished them at the semi-final stage in 1999. There have been no replays at any stage of the EFL Cup since 1997.
Each of those moves was intended to reduce fixture congestion for English clubs, particularly those taking part in European competition.
Former Barcelona and Bayern Munich manager Guardiola would prefer to see a system similar either to that used in Spain's Copa del Rey, where all ties bar the final are played over two legs, or Germany's DFB-Pokal, where drawn matches are decided with extra-time and penalties, without the need for a replay.
The City manager, whose team face Monaco in the first leg of their Champions League last-16 tie just three days after the trip to Huddersfield, believes such a move would benefit fans as well as players.
He said: "In Spain, we play two games. I prefer that situation. Maybe for the amount of games played, extra-time and penalties would be good.
"But OK, I'm not here to decide the rules of how we play the competition, I'm here to play the competition in the way that the chairmen and the important people decide.
"I prefer the quality over the quantity. Not only here in England, all around the world. It's a big mistake, so many games.
"You have to allow people to go to the theatres, the cinemas, the good restaurants and not play every game in front of the TV. We're going to kill the players.
"We could have the same quality, same intensity but a few less games. That is just my point of view."
Nonetheless, Guardiola was keen to add that he appreciates the drama of the FA Cup, and the way in which it continually produces upsets.
For the first time in the post-war era, two non-league clubs, Sutton United and Lincoln City, have reached the last 16, while there have been several other surprises in this season's competition, with Liverpool losing at home to Championship club Wolves in the last round, as Watford fell to League One club Millwall.
Guardiola added: "It's my first year here but in the cup this has always happened. In Germany it's the same. Not so much in Spain because it's often two games. The big teams always win.
"In the cup here, it always can happen. It happened in the past here and it's happened this season. One game, away from home. For them – teams from the Championship, League One – they are playing the most important game of the season. If you are not 100 per cent focused, anything can happen. I like to play in the cups: You are in, you are out. That's fantastic. I love it."
Join our commenting forum
Join thought-provoking conversations, follow other Independent readers and see their replies