Raheem Sterling relief after Manchester City win after being mercilessly booed by Liverpool fans
The England international's £49m move looks all the more justified after Capital Once Cup victory 
Simon Rice
Wembley
Sunday 28 February 2016 20:42 Comments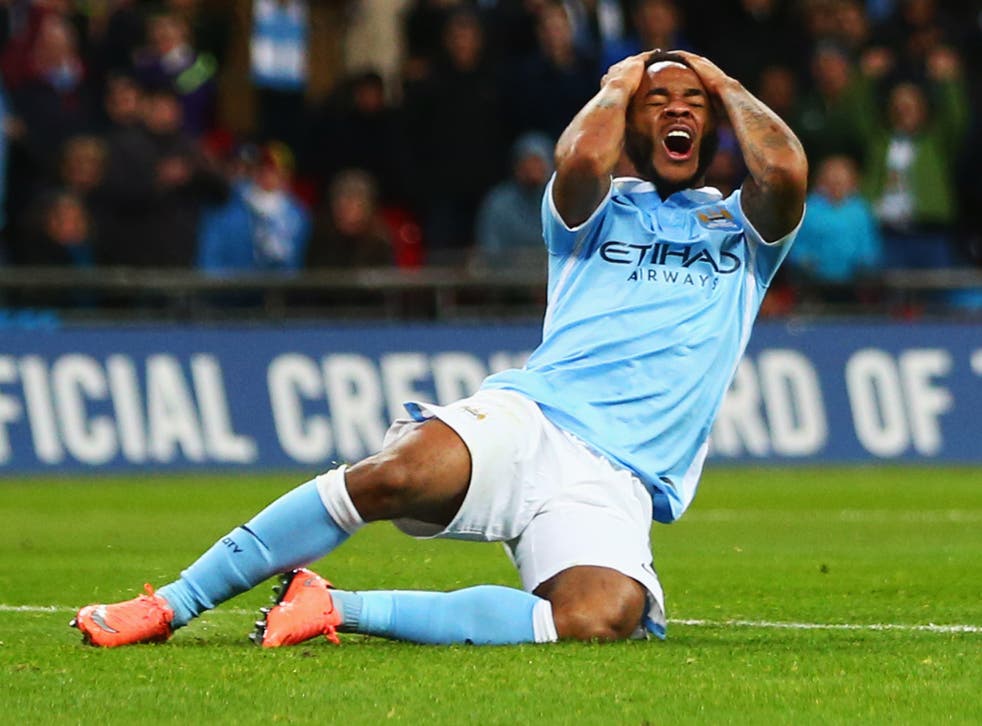 Raheem Sterling was arguably the most relieved man in Britain following Manchester City's Capital One Cup tie over Liverpool.
The England international made an acrimonious £49m switch from Anfield to the Etihad last summer, claiming he was moving in search of trophies.
With some justification Sterling was accused of moving simply to earn a chunkier pay-packet.
He was reminded of that by half of those at Wembley throughout the match. Mercilessly booed by Liverpool fans whenever he got on the ball and chants of 'there's only one greedy b******' were relentless.
The abuse appeared to bother Sterling at one point when he bloated a corner way over his team-mates and then with Manchester City leading 1-0 he was culpable of a truly dreadful miss when he really should have scored. Had he scored it Man City would almost certainly have won inside 90 minutes.
As it was though, Liverpool would equalise and take the final to penalties.
Manchester City ultimately won thanks to coming out on top in the shoot-out after extra-time and Sterling looked delighted on the field afterwards.
Appearing full of thanks for Yaya Toure who scored the final spot-kick as the team celebrated, in his first season at Manchester City Sterling as the silverware he craved.
Register for free to continue reading
Registration is a free and easy way to support our truly independent journalism
By registering, you will also enjoy limited access to Premium articles, exclusive newsletters, commenting, and virtual events with our leading journalists
Already have an account? sign in
Join our new commenting forum
Join thought-provoking conversations, follow other Independent readers and see their replies