Wayne Rooney exit would leave two voids – goals and creativity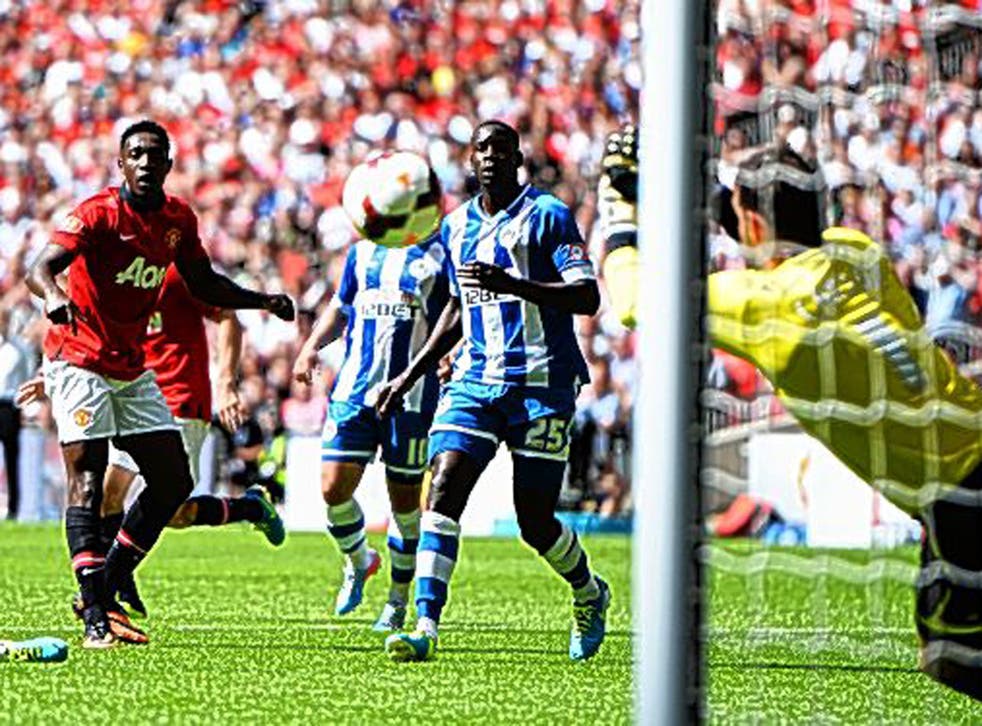 When, in ITV's build-up to this match, Lee Dixon argued it would be daft to sell Wayne Rooney to a title rival in Chelsea, Roy Keane responded, "Sell him to Fulham then". David Moyes would rather not sell Rooney at all, and certainly not until he has found a replacement. That, though, even for a club of Manchester United's wealth and appeal, will be difficult for Rooney, as a succession of England managers have come to realise, is a hard act to replace.
The truculent maestro may not have been at his best for United last season but if he goes he will leave two voids, his goals and his creativity. Take away Robin van Persie and United's starting line-up yesterday mustered just 20 league goals between them last season – six of them in the second tier. Van Persie's 26 goals may have taken United to the title, but they would have been unlikely to have won it without Rooney's 12-goal contribution. Aside from Javier Hernandez, who hit 10, no one else scored more than the opposition did for United, Shinji Kagawa's half-dozen in the Premier League, and Wilfried Zaha's six in the Championship, matching the own goals gifted the champions.
This may be the season Danny Welbeck discovers his goalscoring touch but one goal in 27 league appearances last season does not augur well. It is not as if the wide men or midfelders chip in, à la Gareth Bale or Frank Lampard. Ryan Giggs and Tom Cleverley scored two apiece, Nani, Antonio Valencia and Anderson one, and Ashley Young failed to score at all.
Then there is the creative aspect. The goal of last season was arguably Van Persie's volley against Aston Villa. Rooney was the supplier, with that inch-perfect, searching 40-yard pass. It is that combination of goal-maker and taker which makes Rooney hard to replace. Hernandez would probably score as many goals, but he operates best off the shoulder of the last defender, which would force Van Persie to drop deep on a near permanent basis. Cleverley is astute between the lines, playing short give-and-go passes on the edge of the box, but he lacks Rooney's passing range and goalscoring. Kagawa may be the man, but he was given just eight minutes off the bench yesterday.
The pursuit of players such as Cesc Fabregas, Thiago Alcantara and Luka Modric reflects Moyes' recognition that United are not blessed with players who can unlock tight defences. This was underlined at Wembley as, despite total dominance of possession, United created only two clear chances in the opening half. One was a simple ball, albeit a precise one, flung into the box by Patrice Evra which was converted into a goal by Van Persie's brilliance and Wigan's lax marking. The second, again from Evra, led to Cleverley prompting Scott Carson's first save of the match.
It was, though, a save that was more spectacular than testing, the ball being at a decent height rather than drilled low towards a corner as Lampard would have done. Offered a second opportunity to run on to a shot on the edge of the box early in the second period Cleverly scuffed his effort so badly the ball bobbled wide.
Cleverley played in central midfield, slightly more advanced than Michael Carrick in a flexible 4-4-2. Zaha hugged the right flank, occasionally cutting in, while on the left Giggs and Van Persie's strike partner Welbeck interchanged, allowing Evra space to overlap. There was a degree of fluidity but not enough to create the chances United's possession deserved. Which is why the search continues for reinforcements.
Join our new commenting forum
Join thought-provoking conversations, follow other Independent readers and see their replies