Wenger hands Walcott chance to prove worth for Gunners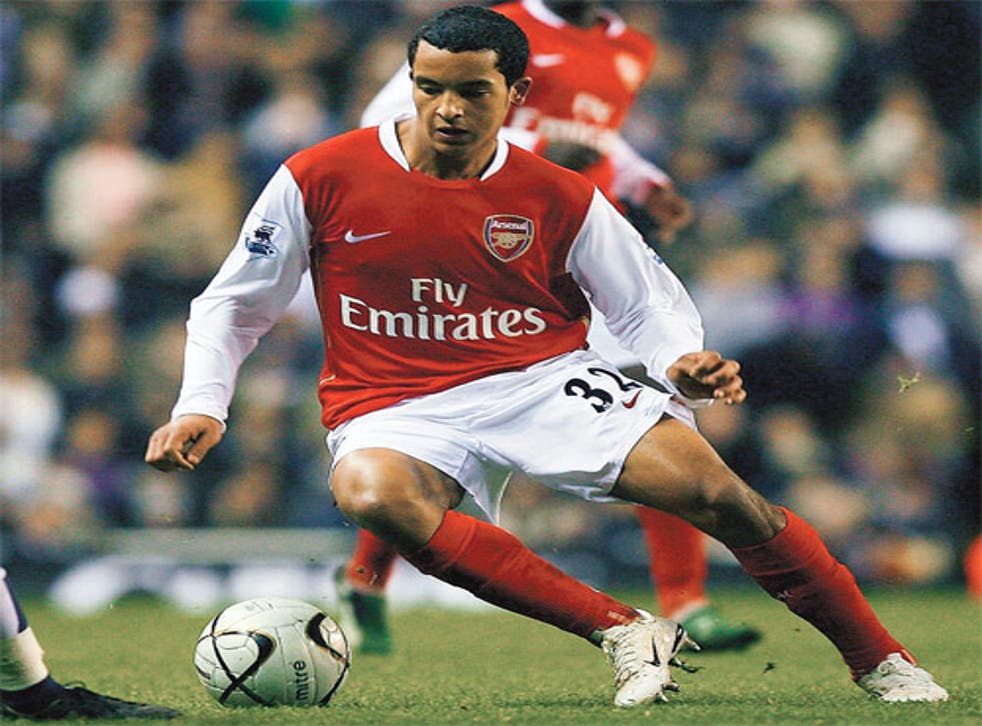 Arsène Wenger will give Theo Walcott the chance to prove he is a genuine contender to be a future great of the Arsenal front line tonight when the 18-year-old partners Nicklas Bendtner in attack against Tottenham in the Carling Cup semi-final second leg. The teenager has played on the right wing for much of the season but is back in his favoured position at White Hart Lane.
Walcott's return to the Arsenal attack comes five days after Wenger admitted the Englishman had not made the progress he hoped he would since joining from Southampton two years ago. In a young career that has been open to scrutiny ever since he became English football's great hope at the age of 15, Walcott is back in the spotlight with the tie level at 1-1 from the first leg.
It is a measure of the faith that Wenger has in Walcott that he has picked him ahead of Eduardo da Silva, who has 11 goals already this season. The Brazilian-born Croatian is expected to be on what will be a strong bench of Arsenal first-team regulars as Wenger give his Carling Cup team of relatively inexperienced young players some back-up against a full-strength Tottenham team.
The Arsenal B-string that has seen off Newcastle, Sheffield United and Blackburn in previous rounds, may represent the next generation of talent at the club but Wenger will also opt for experience tonight. He admitted yesterday that he will draft in captain William Gallas at centre-back and other first-team players will also feature. It is a clear signal that now the competition has reached a serious stage, Wenger is unprepared to let the young ones go it alone.
Walcott has made 21 appearances this season, 10 of them as a substitute and most of them on the right wing. His best performance of the season was in the 7-0 Champions League defeat of Slavia Prague, when he scored twice, playing alongside Emmanuel Adebayor in attack. He also scored the equaliser in the first leg against Tottenham on 9 January although that night he played on the right side of midfield.
As ever with a player for whom there is so much expectation, Walcott must prepare himself to be judged by much more extreme standards than any other English 18-year-old. Despite having been at Arsenal for two years, he is still one of the youngest players in the England Under-21 team, yet his performance is sure to be scrutinised once again for signs of failure. Wenger's candid admission that Walcott has not "come on" as he would have hoped is sure to have increased the pressure.
Another young Englishman who could also find himself included in the Arsenal first XI tonight is the 18-year-old Mark Randall, who has already featured twice in the Carling Cup campaign this season. The midfielder, from Milton Keynes, is a versatile player who could help to solve Wenger's problems on the right, where Walcott's absence opens up a place. Gallas and Gilberto look the most likely starters at centre-back for Arsenal, with Kolo Touré and Alex Song at the African Nations Cup and Johan Djourou and Philippe Senderos injured.
Wenger said: "I will rotate the squad, which means those that didn't play on Saturday [against Fulham] will play at Tottenham and after that I will complete it with first-team players. I will use William Gallas because I have no choice, but Lukasz Fabianski will play, Justin Hoyte will play and the players that didn't play against Fulham will all play. Theo Walcott will feature as well."
It is 10 months since Juande Ramos, then Seville manager, was carried out of the Real Betis stadium unconscious during the Seville city derby, knocked out by a bottle thrown at him by a home fan. Tonight the Tottenham manager faces a danger that has left so many of his predecessors at White Hart Lane out for the count: the curse of Arsenal's success.
Inevitably, the progress of the Ramos regime will be measured tonight by how he attempts to end a record stretching eight years and two months since Tottenham beat Arsenal in any competition. Ramos could even draw and go out on away goals, which would be tough for a club who have languished in the shadows of their overachieving neighbours for so long.
But it would be harsh to judge Ramos on tonight alone. Behind the scenes at Spurs he is understood to have transformed the club from the end of Martin Jol's regime when confidence was low and the Dutchman had become an increasingly distant figure from the players.
Despite his reluctance to conduct press conferences in English, Ramos has held good to his promise to communicate to his players in English alone. In fact, he is regarded as an accessible and open coach in spite of his language problems.
Ramos, who is signing the Brazilian midfielder Gilberto from Hertha Berlin, described Arsenal's young generation as "magnificent players" but added that he was not overawed by the length of time since Tottenham beat their neighbours.
"It's really not something I've thought about. I'm completely focused on the semi-final with Arsenal, it's a match we have to focus on and if we overcome it and get past that phase, then I have other things to think about, but my focus is principally on the semi-final."
Final hurdle: Previous semis
The last six times the north London clubs have been paired in a cup competition have come at the semi-final stage. Arsenal hold the edge, winning four of the previous five last-four meetings, including last year's League Cup tie:
2008 League Cup semi-final: 1-1 after first leg
2007 League Cup semi-final: Arsenal won 5-3 on aggregate, but lost in the final
2001 FA Cup semi-final: Arsenal 2 Tottenham 1; Arsenal lost in the final
1993 FA Cup semi-final: Arsenal 1 Tottenham 0; Arsenal won the final
1991 FA Cup semi-final: Tottenham 3 Arsenal 1; Tottenham won the final
1987 League Cup semi-final: Arsenal 2 Tottenham 1 (replay); Arsenal won the final
Join our new commenting forum
Join thought-provoking conversations, follow other Independent readers and see their replies