West Ham escape FA Cup expulsion but still punished by Fifa over Diafra Sakho
The striker failed to link up with the Senegal squad for the African Cup of Nations but was back scoring for the Hammers by the end of January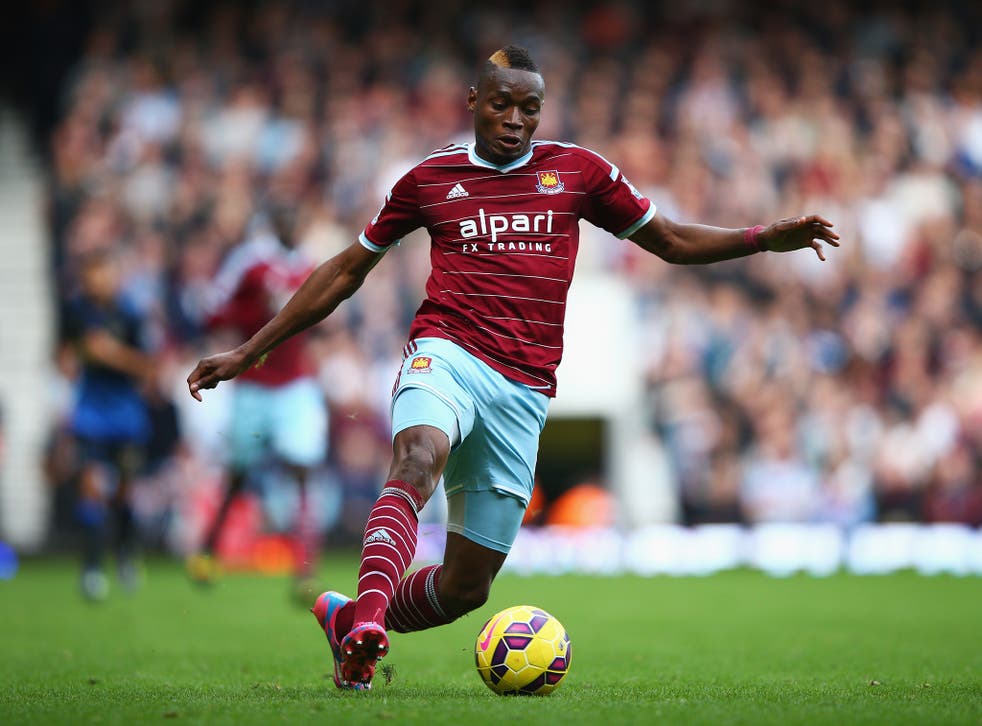 West Ham have been fined 100,000 Swiss francs (£71,000) and reprimanded for playing striker Diafra Sakho in the FA Cup after the club had said he was unavailable for Senegal's African Nations Cup campaign due to injury.
Fears that the Hammers would be kicked out of the FA Cup have proved unfounded as the world governing body imposed only a fine - though the player has also been reprimanded.
Sakho scored the winner against Bristol City on January 25, two days before Senegal were eliminated from the tournament in Equatorial Guinea.
FIFA's rules say a player cannot appear for his club if he is supposed to be on international duty.
A FIFA statement said: "The Senegalese FA was informed by West Ham United that Sakho was prevented from playing and travelling by plane due to injury and thus he did not join the Senegal team.
"On 25 January 2015, the player took part in an official match for his club West Ham United. Senegal were eliminated from the Africa Cup of Nations 2015 on 27 January 2015.
"The FIFA disciplinary committee has found the club and the player to have violated... the regulations in relation to the match played by Sakho on 25 January. The club has been fined 100,000 Swiss francs and issued with a reprimand, while the player has been sanctioned with a reprimand."
West Ham face Premier League rivals West Brom in the FA Cup fifth round at the Hawthorns on Saturday.
PA
Register for free to continue reading
Registration is a free and easy way to support our truly independent journalism
By registering, you will also enjoy limited access to Premium articles, exclusive newsletters, commenting, and virtual events with our leading journalists
Already have an account? sign in
Register for free to continue reading
Registration is a free and easy way to support our truly independent journalism
By registering, you will also enjoy limited access to Premium articles, exclusive newsletters, commenting, and virtual events with our leading journalists
Already have an account? sign in
Join our new commenting forum
Join thought-provoking conversations, follow other Independent readers and see their replies