Fantasy Premier League tips: When to play your Wildcard, Free Hit, Bench Boost and Triple Captain chips
Picking when to use the four chips can make or break your season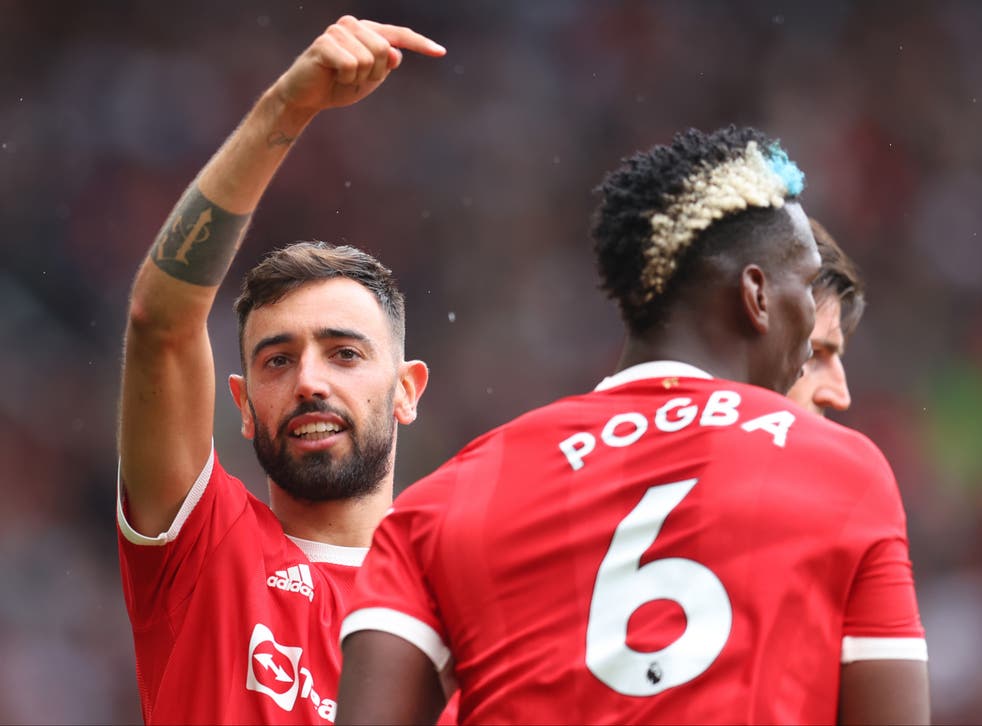 In Fantasy Premier League, using the right chips at the right time can be the difference between a good season and a bad one.
There are four chips - Wildcard, Free Hit, Bench Boost and Triple Captain - which can be used to boost your score in any given gameweek.
While the Wildcard can be used twice per season, the other three chips can only be used once and you can only one chip in a single gameweek.
To make the most of the chips, you often need to use them during blank and double gameweeks, when Premier League teams either play twice or don't play at all due to fixture rescheduling.
Here, The Independent walks you through the best time to play each chip and what you need to consider before taking the plunge...
Wildcard
The Wildcard chip allows you to make unlimited free transfers, effectively meaning you can start from scratch with a brand new squad.
Wildcard is the most powerful of the four chips and you are able to play it twice: once in the first half of the campaign and again in the second half.
This season, the first wildcard is available until 1.30pm on 28 December. The second will be available from then onwards until the end of the season.
You have to use the first wildcard by that deadline or you lose it. You cannot cancel the Wildcard once you decide to play it.
When's the best time to play it?
The best time to wildcard varies from season-to-season and sometimes your squad is in such a mess that you need to play it regardless.
There are a few things to look out for when deciding whether to play it, though, particularly fixture swings.
This season for example, Chelsea were handed a relatively difficult start with four 'big six' clubs in their first six games. Liverpool and Manchester United, meanwhile, were handed relatively favourable runs.
From gameweek 7 onwards though, Chelsea's fixtures ease while Liverpool and United's stiffen up. Many experienced managers will be looking to swap Liverpool and United players for Chelsea players around that time.
By using the Wildcard chip, you can do this easily. If you choose not to use the chip or have already used it, you will have to either plan your moves in advance or take points hits to transfer multiple players.
There will be other fixture swings - United have one of their own in gameweek 15, for example - so there is no hard-and-fast rule on when to wildcard.
Some prefer to use it early and catch bandwagons to get ahead of the curve. Others like to leave it late as more information usually results in better decisions.
Either way, you need to look at the fixtures and plan for the long-term, whenever you decide to play it.
Free Hit
The Free Hit chip allows you to make unlimited free transfers, like the Wildcard, but they only last for one gameweek. After that, your old squad returns.
You cannot cancel your Free Hit once you decide to play it.
When's the best time to play it?
You should try to save the Free Hit chip for a blank gameweek, i.e. when some teams do not play due to fixture rescheduling.
Usually, the Premier League has a blank gameweek on FA Cup quarter-final weekend - this season, gameweek 30 on 18-21 March.
Some top flight clubs will have been knocked out of the FA Cup by that point but others will remain in it, meaning their league fixtures will be postponed and rearranged.
Saving your Free Hit until then allows you to easily drop the FA Cup players, bring in players who are in Premier League action and get your old squad back the following week.
There will be other blank gameweeks this season - Chelsea will miss games during December while playing at the Club World Cup - but March's will be the biggest.
Some managers prefer to use Free Hit in double gameweeks, when some teams play twice due to fixture rescheduling.
This is a perfectly good strategy but it puts you at risk of being unable to field a full team of 11 players when big blanks - like the one in March - come around.
Bench Boost
The Bench Boost chip includes the points scored by the players on your substitutes' bench in your overall gameweek score.
You can cancel your Bench Boost at any time before the gameweek deadline.
When's the best time to play it?
Most experienced managers use the Bench Boost during double gameweeks, i.e. when some teams play twice due to fixture rescheduling.
By having four players on your bench who play twice in one week, you can maximise the number of points you get from the chip.
Many managers also use the Bench Boost shortly after wildcarding. That way, they can make sure all their substitutes have two games in the week they plan to Bench Boost and can be expected to play twice.
This strategy has worked well for many in the past but has its drawbacks.
If you use Bench Boost immediately after a Wildcard, you can be left stuck with too much of your budget tied into players on your bench and you have no easy way to move them on.
The Bench Boost is probably the weakest of the four chips, too, given that it is only adding the points of your squad's four weakest players to your score.
For those reasons, more managers are starting to separate their Bench Boost from the Wildcard. Some are also using it in any single gameweek when they feel they have a number of strong options on their bench.
Statistically, you are more likely to score big with the Bench Boost in a double gameweek.
However, given that building a strong bench requires transfers or use of the Wildcard, you may decide to use it in a week when 12 or more players in your squad have strong fixtures.
Triple Captain
The Triple Captain chip is self-explanatory: for one week only, your captain's points are not doubled but tripled.
You can cancel your Triple Captain at any time before the gameweek deadline.
When's the best time to play it?
Again, experienced managers tend to use Triple Captain in double gameweeks to give their captain two games to score points in rather than just one.
Most will wait until a high-scoring premium player has two favourable fixtures in a double gameweek.
For example, if Harry Kane was playing Norwich away and Watford at home in a double gameweek, he would be an extremely popular Triple Captain pick.
Double-ups that strong can be hard to come by, though, which leads some managers to use their Triple Captain on a single gameweek player in a one-sided fixture.
Even so, double gameweeks are statistically more likely to return more than single gameweeks, especially for premium players, and are your best chance of a big score.
Join our new commenting forum
Join thought-provoking conversations, follow other Independent readers and see their replies