Everton agree takeover deal with American investment firm 777 Partners
Farhad Moshiri has agreed to sell his controlling stake in the club.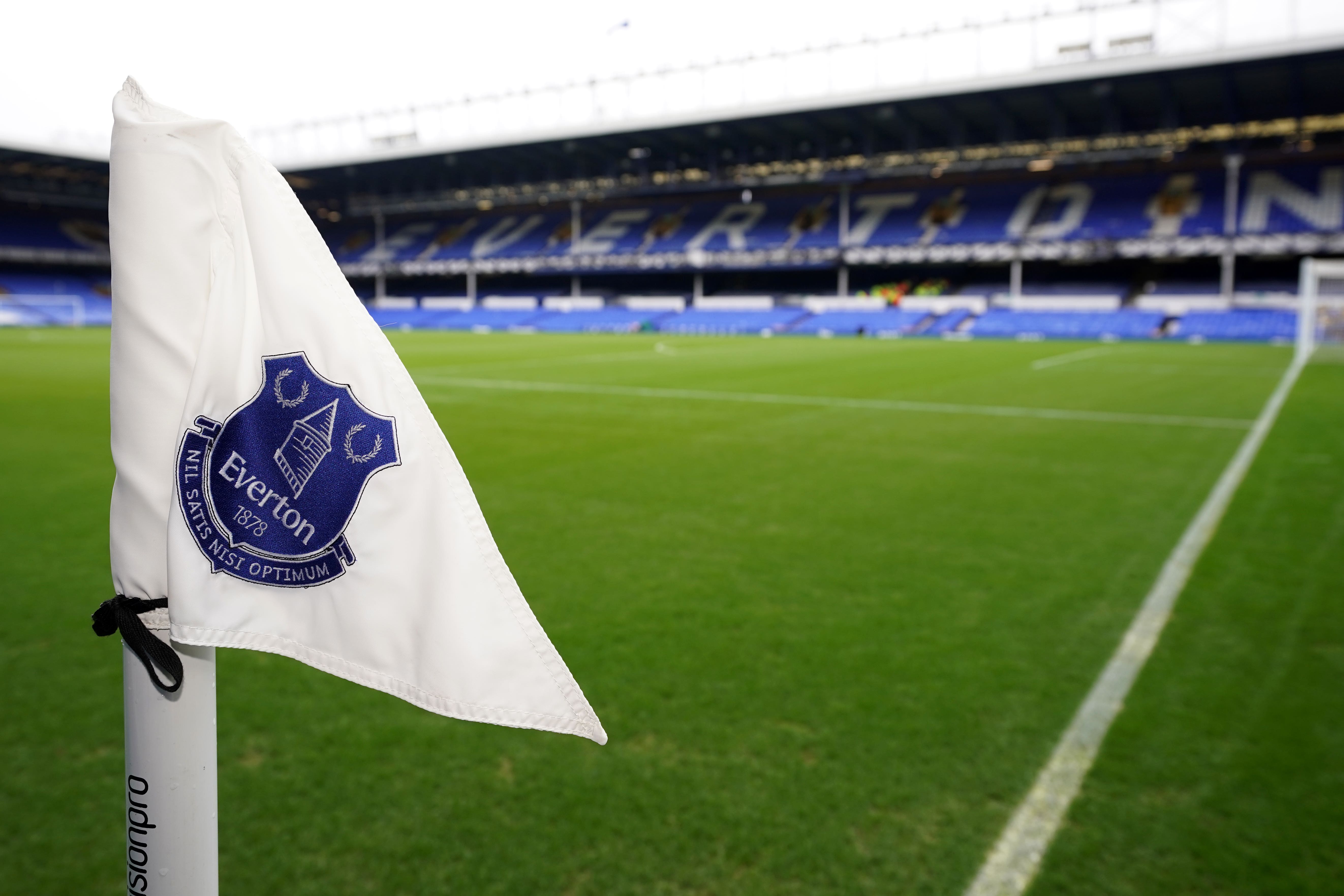 Everton owner Farhad Moshiri has signed an agreement with 777 Partners for the American investment firm to acquire his controlling stake in the club.
The Toffees, who are currently 18th in the Premier League table, have had Moshiri as a shareholder since 2016 and majority shareholder since 2018, with his stake accounting for 94.1 per cent.
He said in a statement from the club: "The nature of ownership and financing of top football clubs has changed immeasurably since I first invested in Everton over seven years ago.
"The days of an owner/benefactor are seemingly out of reach for most and the biggest clubs are now typically owned by well-resourced PE firms, specialist sports investors or state backed companies and funds.
"I have been open about the need to bring in new investment and complete the financing for our iconic new stadium at Bramley-Moore Dock, on the banks of the Mersey, which I have predominantly financed to date. I have spoken to a number of parties and considered some strong potential opportunities.
"However, it is through my lengthy discussions with 777 that I believe they are the best partners to take our great club forward, with all the benefits of their multi-club investment model.
"As a result of this agreement, we have an experienced and well-connected investor in football clubs who will help maximise the commercial opportunities, and we have secured the complete financing for our new stadium, which will be the critical element in the future success of Everton. Today is an important next step in the successful development of Everton and I look forward to closely following as our club goes from strength to strength.
"Of course, none of this could have been achieved without the hard work of everyone at the club. From our team at the training ground, our commercial and support teams through to matchday employees, I extend my sincerest gratitude.
"And to our fans, the last few years have been challenging but you have supported the club through it all and consistently been our 12th man. You are the best fans and deserve success."
Everton said closing of the transaction is expected to occur in the fourth quarter of 2023 and remains subject to regulatory approval, including from the Premier League, the Football Association, and the Financial Conduct Authority.
777 currently own, or part own, Genoa, Standard Liege, Hertha Berlin, Vasco de Gama and Melbourne Victory and the London Lions basketball team and British Basketball League.
The group had been in talks earlier this summer over a partial investment in Everton, only for rivals MSP Sports Capital to enter into an exclusivity agreement with Moshiri.
With that agreement ending after that potential investment fell through over repayments to existing lenders – although a £100million loan to help finalise the completion of a new stadium at Bramley-Moore Dock was agreed – 777 re-entered the picture and are now set to make a full takeover.
777 founder and managing partner Josh Wander said: "We are truly humbled by the opportunity to become part of the Everton family as custodians of the club, and consider it a privilege to be able to build on its proud heritage and values.
"Our primary objective is to work with fans and stakeholders to develop the sporting and commercial infrastructure for the men's and women's teams that will deliver results for future generations of Everton supporters.
"As part of this, we are committed to partnering with the local community over the long-term, working on important projects such as the development of Bramley-Moore Dock as a world class stadium venue, allowing thousands more Evertonians to attend our home matches and contribute to the economic and cultural regeneration of Merseyside."
Friday's announcement means that Bill Kenwright's tenure as Everton chairman – a role he has had for 19 years – is likely to come to an end.
In June chief executive Denise Barrett-Baxendale, chief finance officer Grant Ingles and non-executive director and former striker Graeme Sharp departed the club in the wake of numerous supporter protests, but Kenwright, a target for fans' anger, accepted Moshiri's request to remain.
Everton's Fan Advisory Board, who have asked for an urgent meeting with the club and 777 representatives and will also canvas opinions from supporters, called for the deal to be scrutinised properly.
"This is yet another critical point in our club's history following periods of concern about our performance on and off the pitch and uncertainty about our future," said a statement.
"We understand that there remains a number of steps before the process of completing the deal can be finalised, as part of the formal regulatory review.
"It is imperative that that those given responsibility to scrutinise the detail of this proposed acquisition do so in the most rigorous manner possible and that such scrutiny is carried out in the interests of Everton's global fanbase, employees and minority shareholders."