Debbie Hewitt hopes to help avoid situations like rainbow armband in Fifa role
Hewitt was voted in as the British vice-president on the FIFA Council at UEFA Congress, becoming the first female vice-president in FIFA's history.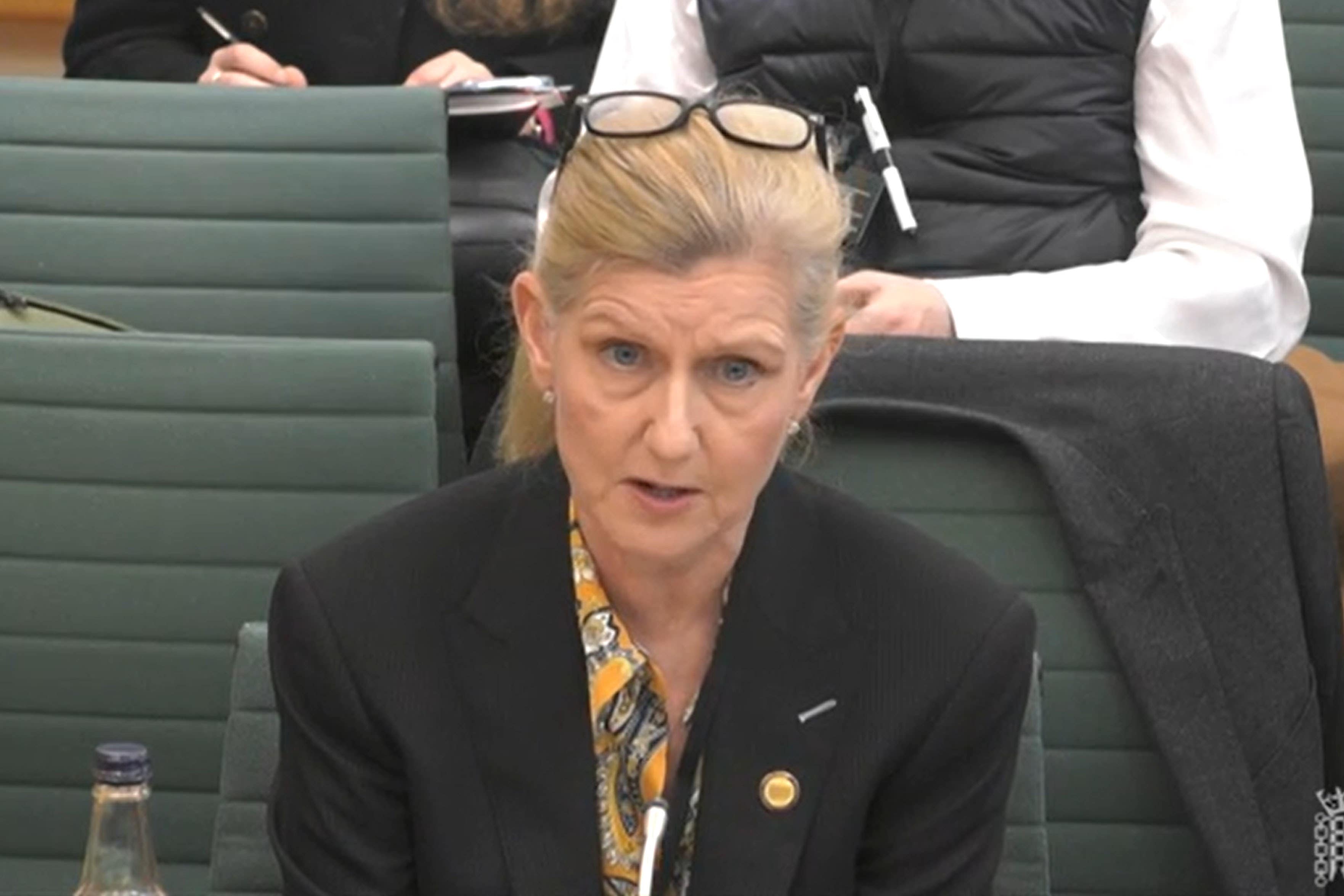 Debbie Hewitt believes her new role within Fifa could help avoid a repeat of a situation like the rainbow armband controversy at the last World Cup.
The Football Association chair was voted in as the British vice-president on the Fifa Council at Uefa Congress on Wednesday, becoming the first female vice-president in FIFA's history. She secured 39 of the votes from Uefa's 55 member associations, beating incumbent David Martin from Northern Ireland.
History was also made by Laura McAllister, who was elected by acclamation to the Uefa executive committee and therefore became the first Welsh person to be represented on the body. The former Wales captain was also later confirmed as a Uefa vice-president.
Hewitt, who started in her role with the FA in January last year, sees herself as a representative of Uefa on the Fifa Council first and foremost, but accepts her increased proximity to Fifa could be crucial as and when controversial topics arise in future.
Seven competing nations at last year's World Cup in Qatar – including England and Wales – were threatened with sporting sanctions starting at a yellow card for their captains if they wore a 'OneLove' anti-discrimination armband. In England and Wales' case, that warning was only received on the morning of their first games of the tournament.
"It's all been documented, what happened in November," Hewitt said in Lisbon.
"I think it brought to the forefront of our minds that actually, it's really important that we have somebody who is inside an association understanding what it feels like when something like that happens at such short notice, that we're there really putting our views forward.
"And we're already seeing that actually with the Women's World Cup, where we're very strongly supportive of getting the players' voices out there. And it should happen well before the tournament and actually we're seeing that, which is good."
Fifa president Gianni Infantino admitted last month that lessons had been learned on all sides from the armband fiasco and that a "solution" was being worked on for this summer's Women's World Cup.
Hewitt was asked about becoming FIFA's first female vice-president.
She added: "I've never come at it from (the position of) 'I'm a woman in a man's world'. I come at it from the fact that I'm a business person.
"I understand business and the way that business works, and a certain amount of football is about similar sorts of things as you face in business."
Nevertheless, she did still recognise the significance of her success and McAllister's elevation to the ExCo.
"We're on a journey and we just want to accelerate that now," Hewitt said.
"One of the privileges of being in this role is that you are a role model that shows it can be done. So people can look at that and say 'it is possible'."
Hewitt said her first ambition was to get her new Fifa suit to fit, after an initial measuring-up session immediately after Congress had not gone to plan.
Asked whether she hoped to ultimately go for Fifa's very top job, Hewitt added: "I want to work out my priorities. I want to do the job really well. And I think then, once you do a job well, you've got more options. And I don't think about those options until I've done a job really well. In everybody's view. So that's a question for a few years' (time)."
The Fifa Council position comes with a £250,000 salary plus generous 'per diems' when on FIFA duties.
Asked whether she would accept the financial package that came with the role, Hewitt said: "I think it's fair to say, my predecessors have all taken the salary. It's a big job.
"You can bet that I will give it my heart and my soul and whatever the compensation and remuneration is, I will talk to Fifa when I understand what that is and what the whole package is."
Hewitt certainly has no intention of being a time-server who simply turns up to meetings in order to collect the money.
"I'm not known for being a silent observer," she said.
"I listen too – it's really important to listen too."
One disappointing note for Hewitt was that Norwegian FA president Lise Klaveness, who became the first woman to run against men for positions on the Uefa executive committee, lost out.
Hewitt added: "I think she's a very brave woman. I think she's a very smart woman. And I think that she has the ability to listen to learn to influence. She's a professional footballer, she's a lawyer, what's not to like?"
Uefa president Aleksander Ceferin, who was re-elected by acclamation to his position at the Congress, was asked whether the fact that there was only one woman on the ExCo was a "failure" for the organisation.
"I wouldn't call it a failure, but we are discussing seriously about adding a position for the female members," he said.
"If anyone knows geo-governance, they know that you cannot tell delegates how to vote. Delegates decided, and that's how it is."