Women's World Cup win would earn England's players more than £200,000 each
The 2023 World Cup prize pot is more than three times greater than it was for the 2019 finals in France.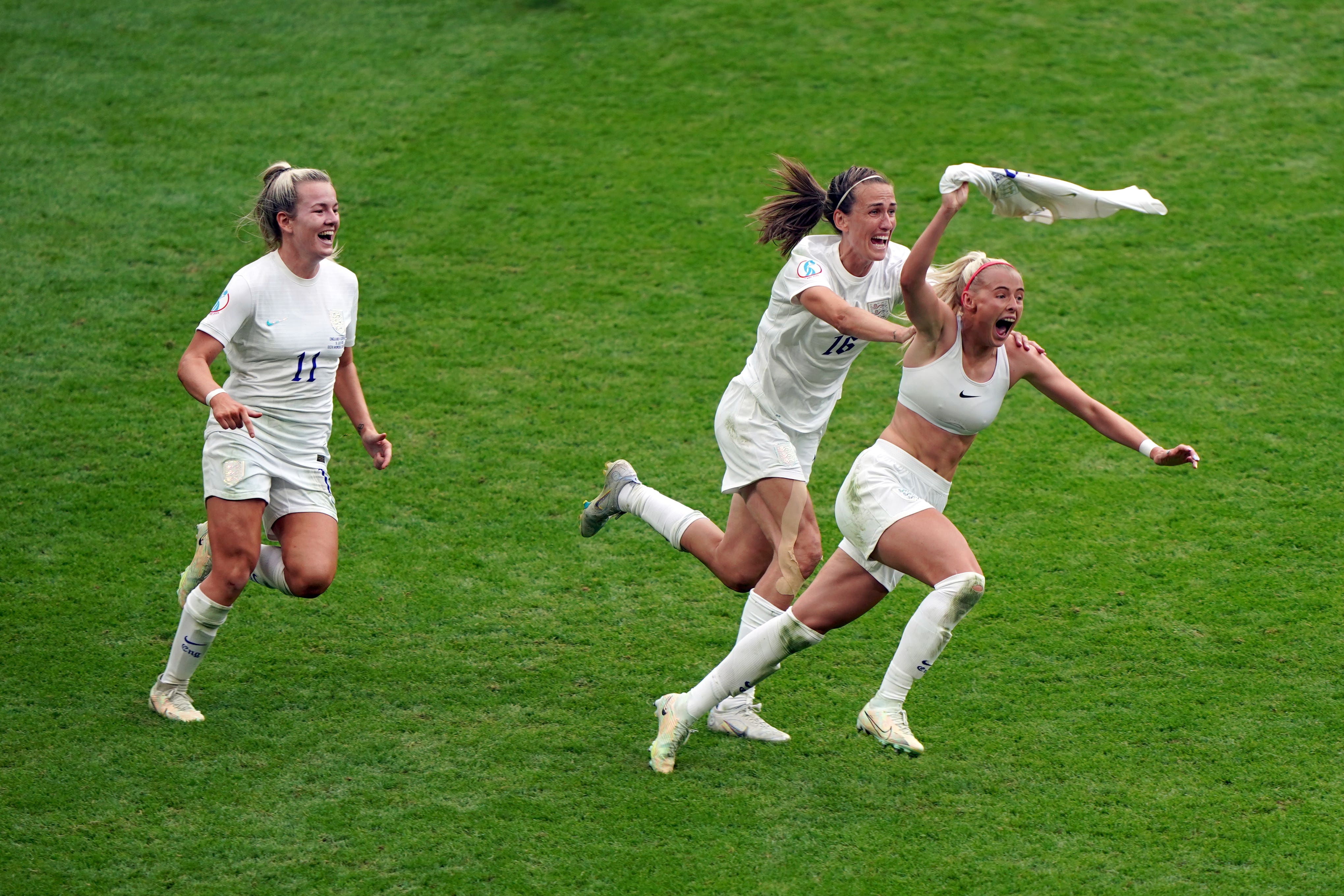 England's players will earn more than £200,000 each if they win this summer's Women's World Cup.
FIFA has set out how a record prize money pot will be distributed for the tournament in Australia and New Zealand, with 270,000 US dollars (around £216,000) earmarked for each member of the winning squad.
Every player involved in the tournament is guaranteed to receive at least 30,000 US dollars (just over £24,000), at a time when the average salary in the women's game worldwide is 14,000 US dollars, according to last year's FIFA benchmarking report.
World players' union FIFPRO has praised FIFA "for listening to the voice of players" on the issue of pay, and for ensuring equal conditions in terms of training facilities and transport for players at this summer's finals compared to the men's tournament in Qatar late last year.
A group of 150 players from 25 national teams – including players from England, Scotland, Wales and the Republic of Ireland – had written to FIFA in October last year calling for equal conditions and for a guarantee that at least 30 per cent of prize money would be allocated to players.
Previously, there was no requirement for national associations to distribute a minimum amount of World Cup prize money to participating players.
The overall performance-based fund for the finals is 110million US dollars (£88.1m), more than three times what was on offer at the 2019 World Cup in France, with the players sharing more than 44 per cent of that between them.
"The confirmation of equal conditions and guaranteed per-player performance compensation at next month's World Cup represents not only the outcome of tremendous global collective action by over 150 national team players, under the umbrella of FIFPRO and its member unions, but a constructive negotiation with FIFA over the past months," FIFPRO said in a statement.
"They have listened to the voice of the players, and we have taken steps towards greater gender equity in our game at its highest levels. The legacy of this action is by the players, for the players, of both today and tomorrow."
FIFA is working to make the women's game self-sustaining, and is understood to be bearing more of the load on prize money compared to sponsors and broadcasters for this year's tournament than it would like to in the future.
Its president Gianni Infantino has set a target for equal prize money at the 2026 men's and 2027 women's World Cups but insists broadcasters in particular must do more to make this possible.
Broadcast deals in some key markets – including the UK, Germany, France, Italy and Spain – are still not agreed. Last month Infantino described some of the offers FIFA had received as "a slap in the face" for the women's game.