Brian McDermott among contenders for Leeds United
Neil Warnock left the club last night
Wayne Gardiner
Tuesday 02 April 2013 16:29 Comments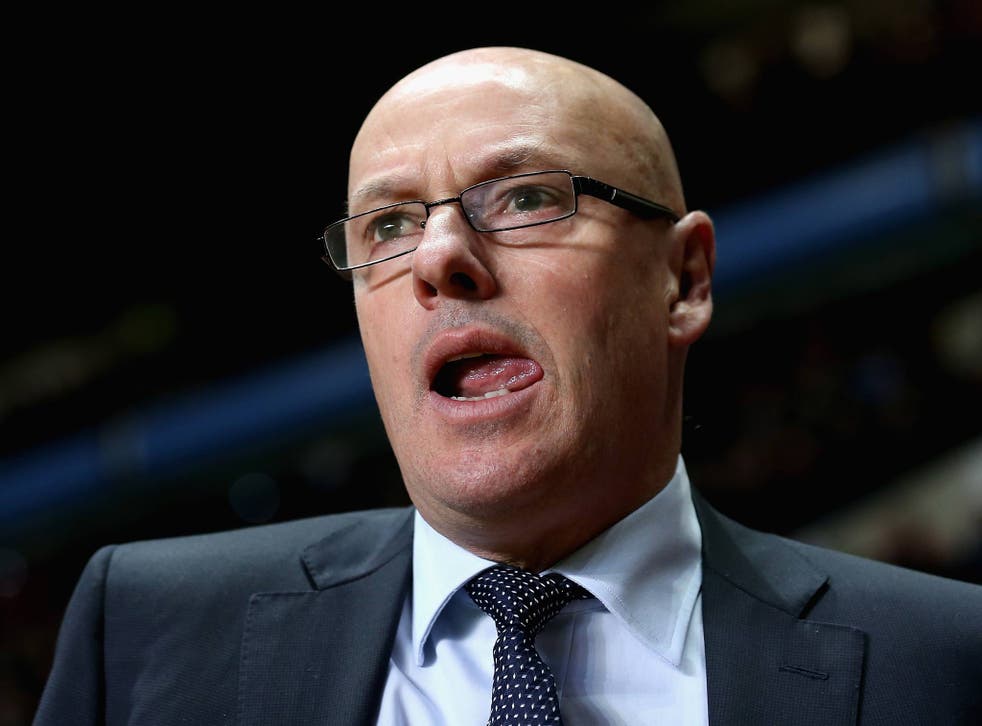 Former Reading manager Brian McDermott is one of the names Leeds' owners are likely to consider for their new vacancy after the npower Championship club parted company with Neil Warnock last night.
The 64-year-old offered his resignation to GFH Capital in the wake of United's 2-1 home defeat to Derby and the club later confirmed his departure following a 13-month stint in charge in a statement.
Warnock failed to deliver the promotion he had desired in what he has claimed will be his last job and, with the Derby defeat ending any lingering hopes of making the play-offs, cleared his desk accordingly.
Academy boss Neil Redfearn has been asked to take over first-team affairs, with the club saying in a statement that the former Barnsley captain would do so until a successor was found.
As things stand that would cover the remaining six games of the season and the outgoing Warnock, who had been advising GFH on who his replacement should be, has publicly said that a suitable candidate might not be available until the summer.
That does not apply to the out-of-work McDermott, who talked up the merits of the Leeds job when asked at the weekend, while Brighton's Gus Poyet has previously said it is a position he would relish having served the club as a coach in the past.
Redfearn's first task is a trip to Charlton which comes on the back of the Derby defeat, which was soundtracked by cat calls from Warnock's own supporters asking him to leave.
"I know the fans chant different things about me going back to Cornwall and I will," Warnock said last night.
"You have to be careful what you wish for as a fan - the majority appreciate the job I have done and I speak to a lot, but you always get a minority.
"I've always wanted to take the club up and I am so frustrated this year I would stay with the supporters (on side) but it won't come to that. GFH know the situation.
"I think you have to use common sense and by GFH asking me to stay, it doesn't appease the fans. We don't need that, we need to get behind whoever is in charge and then look forward to a good summer. I am convinced GFH will support the new manager."
Off the field, GFH Capital, who bought Leeds from Ken Bates during Warnock's reign and called him a "legend" of the British game at the time, remain the subject of a confusing takeover bid themselves, with local businessman Steve Parkin thought to be putting together a consortium.
Whether he or GFH will choose the new man remains to be seen, but the job currently belongs to Redfearn who had a four-game spell in charge of Leeds last season while the club sounded out Warnock as a replacement for Simon Grayson, winning two and losing two.
He is well regarded by the club's hierarchy, as is the title-winning under-18 coach and former promotion-winning captain Richard Naylor, who will also be considered for the newly-vacant position.
Chief executive Shaun Harvey, who will lead that search, said: "We would like to thank Neil for his efforts during his time as our manager and share his disappointment that we could not achieve promotion this season."
PA
Register for free to continue reading
Registration is a free and easy way to support our truly independent journalism
By registering, you will also enjoy limited access to Premium articles, exclusive newsletters, commenting, and virtual events with our leading journalists
Already have an account? sign in
Join our new commenting forum
Join thought-provoking conversations, follow other Independent readers and see their replies