Harry Redknapp wants to sign Benoit Assou-Ekotto — but defender is more interested in becoming a porn star
Birmingham's attempts to sign the defender have hit a slight problem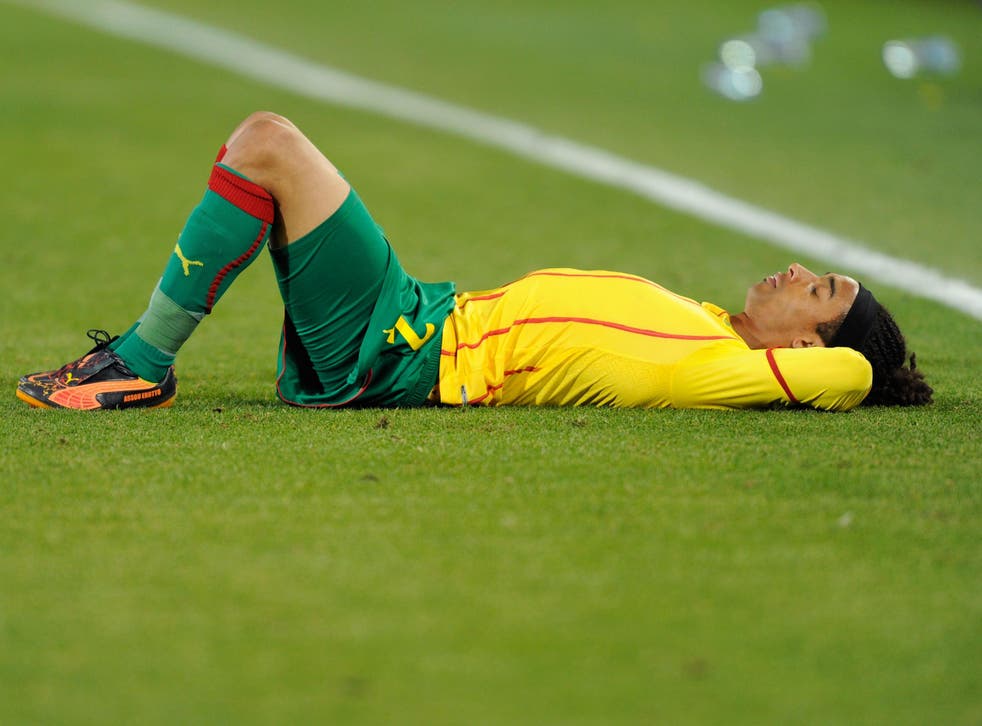 Harry Redknapp says he wants to sign former Tottenham Hotspur defender Benoit Assou-Ekotto for Birmingham City – but that the player has told him he is more interested in a career in pornography.
The Cameroon full-back signed a one-year contract with Metz at the start of the 2016/17 season, and previously played under Redknapp at both Spurs and Queens Park Rangers.
The 33-year-old is renowned for being something of a maverick and has previously spoken openly about how he doesn't consider football to be a passion and how he instead treats his career as a professional player as "just a job".
And now Redknapp has revealed that the defender, who represented Cameroon 24 times, has set his sights on an altogether different career.
When asked if there was a chance of Birmingham signing the veteran full-back, Redknapp told the Spurs Show podcast: "The only trouble is that he's admitted he wants to be a pornstar.
"Maybe I can get another year out of him before he decides to do that.
"What a good player. He could well end up in the Birmingham colours next year, Benoit."
Assou-Ekotto wouldn't be the first footballer to express an interest in adult entertainment.
Last season, the Brazilian centre-back Anderson Conceicao made headlines when he revealed that former Real Mallorca manager Joaquin Caparros used pornography to try and motivate his players before a La Liga game against Athletic Bilbao.
"In the team talk ahead of the game Caparros showed us a video with images from a porn film. We were shocked, we didn't understand anything of what we were watching.
"He told us: 'On the pitch, you need to play as hard as this guy', and he pointed at the screen."
Join our new commenting forum
Join thought-provoking conversations, follow other Independent readers and see their replies