Non-league football, looming administration and kit held hostage: Inside the decline of Hartlepool United
Hartlepool United's 96-year stay in the Football League ended on the final day of last season when they were relegated from League Two. Things have only got worse since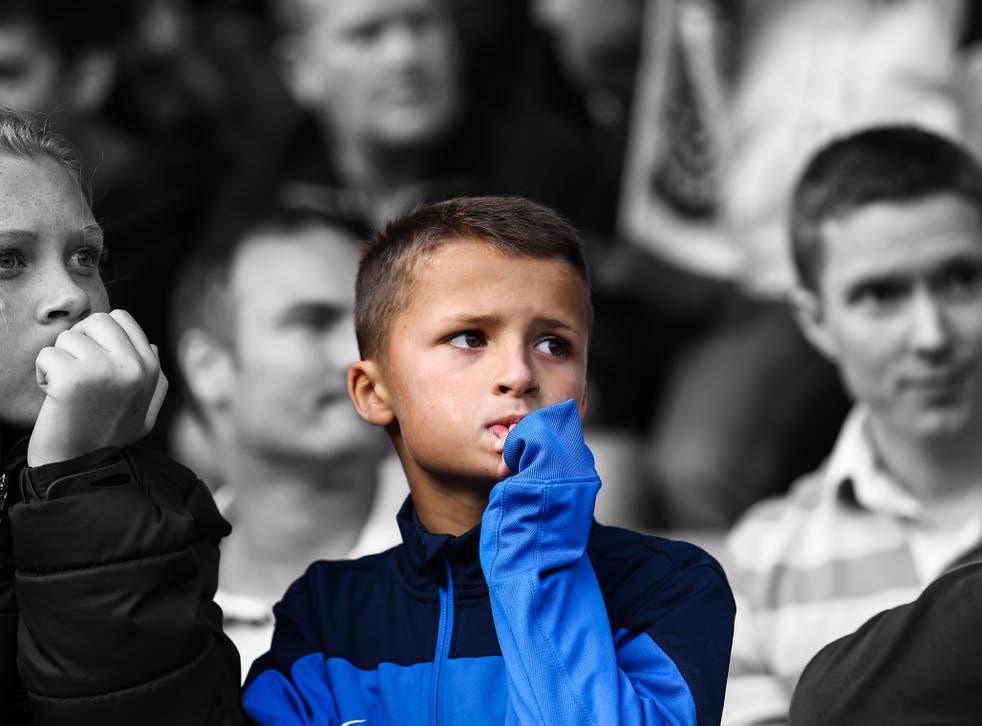 The mist was deep and it was a day without sunlight as Ritchie Humphreys closed the door on an old friend's house in Hartlepool. It was time to pound the roads around a town he admits filtered into his heart during a stay that started 17 years ago, with a need to "play regularly, for a season or two."
He will catch sight of the outline of Victoria Park, the ground that became his second home, as he runs. Humphreys played 544 times for Hartlepool United, more than any other player in the club's 110-year history.
He can still feel the glory days he says later, the goosebumps, the goals and the drama when we talk outside the Centenary Lounge, underneath the Cyril Knowles Stand, along Clarence Road. The magic still cuts through the mist.
In that room earlier Humphreys and around 75 others with the club's blue and white stripes running through their heart had recalled the good and vowed to fight the bad.
In 2005, Hartlepool were eight minutes and a dubious penalty call away from beating Sheffield Wednesday and winning a place in the second tier of English football in front of almost 60,000 people at what was then the Millennium Stadium. Then, the numbers pointed towards a glorious future. On Thursday night, in a room decorated with photographs of former glory, the numbers painted a more sombre picture.
Humphreys, along with his old captain Micky Barron, were back for a reason. Hartlepool's 96-year Football League status ended in last minute heartbreak in 2017, when Newport's Mark O'Brien scored in the final minute of the final game of the season. Hartlepool had fought from behind to beat Doncaster, and briefly the ground rocked, but then came a goal in a different country and there were tears and the drop followed.
Ninety-six years and 13 re-elections; Mick Gough sat in a corner at the back of the Centenary Lounge, recalling them as Barron and Humphreys spoke. He went from ballboy to supporter to director, and he was there when those letters to appeal for re-election were written, and then sent to the other 91 clubs.
"The board would put it together and the secretary would type it up," he said. "Then you would try and pull in a few favours. You'd end up in a room with the Football League secretary at the Cafe Royal in London. You were terrified, your heart would be in your mouth when they read the results."
Thirteen times the football club that gave Brian Clough his first managerial position kept their place in the league, until last year, and from there problems have escalated quickly.
On Saturday morning, Craig Harrison, a former Middlesbrough defender who had been managing in the Welsh Premier League with The New Saints before he became the 32nd manager at Victoria Park since Clough, boarded a train to London Kings Cross, with his players. Hartlepool were playing Dagenham and Redbridge, but there would be no overnight stay. Nor, for that matter, would there be a full training kit; a long-standing contra deal with a laundrette ending abruptly amid talk of an unpaid bill; strips and kit held hostage.
When the game was finished, and Hartlepool had lost four-two to sink to 17th in the Conference Premier, seven points above relegation, angry supporters who had travelled south hurled abuse at the management team leaving the field. There was no time for player interviews. Instead it was a dash to catch the 6.30pm train back home.
On Tuesday, there was a crisis meeting with the council. On January 25, wages have to be paid. At the end of the month, a quarterly VAT bill must be paid. John Blackledge, the owner, is no longer prepared to bankroll the club to the tune of the required £130,000 per month.
He picked up the battered pieces left by the catastrophic ownership of JPNG and Gary Coxall. For 18 years the club was bankrolled by Independent Oil Recovery, until they sold it in 2014, and they do not want to return.
Six buyers initially expressed an interest in buying Hartlepool United when HUFC Holdings put the club up for sale. Four have backed off.
The current owners have put £1.8 million into the club and it is unknown as to whether Blackledge will get any of that money back - but it will be an even harder sell if the club has debt. Administration looms.
Through the bleakness has come local fight. In 1986 Hartlepool leant Middlesbrough their ground in another time of need, when the gates to Ayresome Park were locked following liquidation. The call is for that debt to be repaid. Middlesbrough's supporters not travelling to Queens Park Rangers on January 20 have been asked to go to Victoria Park for Hartlepool's game with Wrexham. Danny Graham, the Blackburn forward and a son of the region, has pledged £2500.
Through it all, the clock ticks.
On Thursday evening, at 6.42pm, a Hartlepool United statement was released. "Unfortunately, a change of ownership is required," it read. "We need as many genuine people as possible to join together to buy the club but if a buyer cannot be found, administration is a very real prospect."
That was not mentioned as supporters trickled away from their night with two legends. Then there felt hope.
"I have great memories here," said Ritchie. "It's been nice to relive them with supporters who have not had a great week.
"I played over 500 games over 13 seasons. I lived in this area for a number of years. It means a lot to be asked back to try and raise some money for the situation the club is in.
"I ran close to the stadium. It brings back such good memories, it does get emotive. Hopefully something will happen for the club. It is essential it survives."
Join our new commenting forum
Join thought-provoking conversations, follow other Independent readers and see their replies