Jack Pitt-Brooke: Meet Marco Cassetti - the Italian who prefers Watford to the Eternal City
Life Beyond the Premier League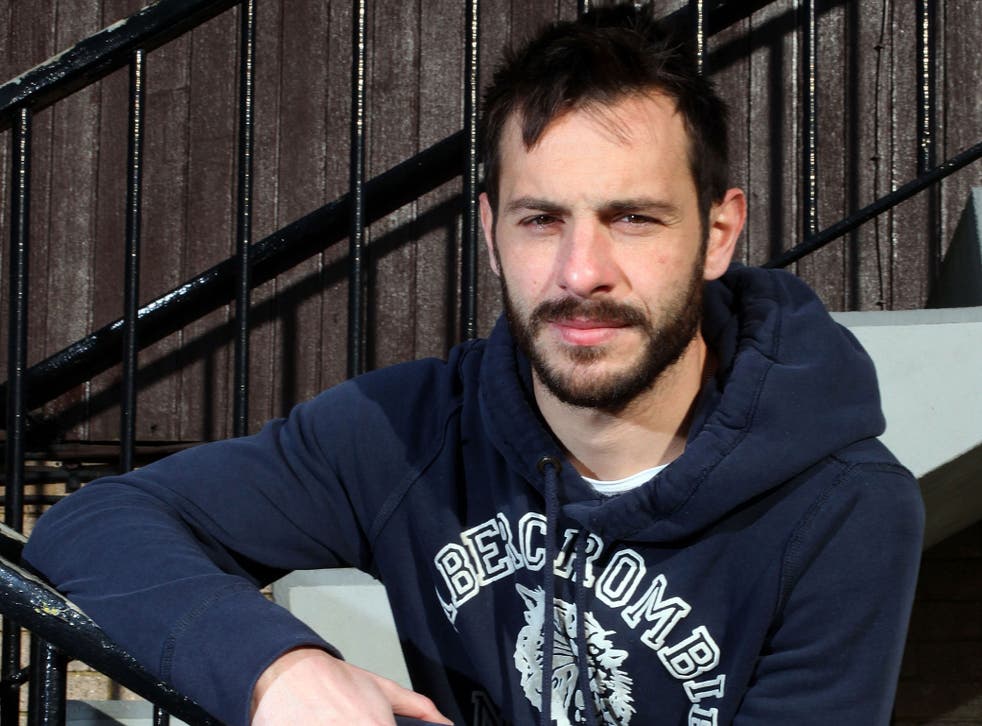 Marco Cassetti is loving life at Watford so much that he asked Daniele De Rossi to join him.
Cassetti spent six seasons playing alongside the ferocious leader of Roma, the man Roberto Mancini was so desperate to bring to England. But when De Rossi fell out with recently-dismissed coach Zdenek Zeman, Cassetti joked with his old friend to move to the Championship.
"I asked De Rossi to come here in January because of a problem with the trainer, he did not play," Cassetti says at the end of our interview.
"When Zeman was a problem I asked him 'will you come here?' – 'I'll come!' – but Roma didn't want," Cassetti laughs. "But now Zeman is sacked, I think now he will start to play."
De Rossi, in one sense, would fit in perfectly. This is a little pocket of Serie A in Hertfordshire. Since Giampaolo Pozzo, owner of Udinese, bought Watford last summer, 10 players – including Cassetti – were loaned here from their sister club.
Cassetti was speaking in the canteen at Watford's training ground, where Italian is spoken as well as English. He is comfortable in his new language though, and sat down with The Independent after a multi-lingual lunch with John Eustace and Jonathan Bond as well as Alex Geijo, Geoffrey Mujangi Bia and Fernando Forestieri. Manager Gianfranco Zola – appointed last summer by Pozzo – sits in the corner reading Gazzetta dello Sport between conversations.
Watford this season is the story of a football experiment, and Cassetti is part of it, arriving in the summer after his Roma contract expired. "I was a free agent in June," he recalls. "I spoke with Pozzo, he said 'you sign for Udinese but you go on loan to Watford immediately.' I am happy – football in England is one of my dreams and now I am here."
Life in England is meeting Cassetti's expectations. It is easy to think of English football culture as intense and obsessive but after years in the Italian capital, Cassetti revels in the breathing room of the Championship.
"In Italy there is a lot of pressure. In England it is different. The approach to the game is different. Because in Italy, every day of the week there is TV speaking about this team, this player, every, every, every day. Every day. You arrive at the game under pressure and this is not possible."
Cassetti remembers the stifling atmosphere in Rome in the week preceding a derby against Lazio: "It is difficult to speak about this, you need to live in the city for a week before the derby. It is difficult because all the people stop you in the street. 'Tomorrow we need to win, tomorrow we need to win.'"
Despite making his name with a famous goal against Lazio, the favourite moment of his career, Cassetti is pleased to be out of the pressure-frenzy of the Eternal City. He nearly won Serie A under first Luciano Spalletti and then Claudio Ranieri – "a big frustration" – but did not, and his contract was not renewed last summer.
"I prefer now, I prefer this," Cassetti says. "After six years in Rome, I prefer this."
As any player would, Cassetti enjoys the less conditional support of English fans. "When you play on Saturday," he explains, "you finish the match, win, draw or lose, the people know you give everything to win the game and they clap their hands at the finish, not looking at the result. In Italy it is not possible, in Italy there is only one result – winning – or you are stupid."
After a difficult start, inevitable in any project this bold, Watford have started to play. They have moved up to fourth, and if they win tonight against Crystal Palace, they will, at least until tomorrow, go second.
"Watford this year has the possibility to look up," says Cassetti, pointing to the ceiling, "to join the Premier League, because we have a good team and good players, young players with a great future. We know it is not easy but we can."
The fluency and quality of Watford's football would certainly fit in the top flight. They have won six of their last eight games, scoring probably England's best team-goal this season, a delightful ensemble piece, in a 4-0 defeat of Huddersfield Town. This ended with Cristian Battochio converting Cassetti's cross, and at 35 years old the right-back is now more than happy to provide for others.
"I prefer to do the assist than to score a goal," Cassetti jokes. "I am too old to score a goal. I prefer the young people score a goal." Like Matej Vydra, the Czech striker, also on loan from Udinese, whom Cassetti set up with another delightful flick last Saturday. "He plays fantastic football this year, he has scored 19, he can arrive at 30."
The team has improved along with the players, and Cassetti feels increasingly comfortable in the frantic pinball of the Football League. "In England it is more physical, more quick," he says, "the first month I found difficult."
Yoga helps, which Cassetti took up at Zola's request: "Gaffer said to me it is compulsory. In the start I did not want to do it, because I prefer to go home and relax. But I read that Ryan Giggs does the same, and it helps."
Cassetti's affection for Zola – always known as 'gaffer' – is clear. An Italian with a deep affinity for English football, he is the "perfect" man to oversee this squad-melding. "When I arrived he said 'now you think it is difficult but in future you will be happy for this choice', and he is right, it is true. He said you can play until 40 years of age if you want, I hope so, I want to see."
Although Cassetti's family have not joined him in St Albans, he spends time with his team-mates, both those brought over by the owner and those here before. "It is a perfect mix," he says. "I think [technical director] Gianluca Nani and Pozzo have made a great mix in this team."
Register for free to continue reading
Registration is a free and easy way to support our truly independent journalism
By registering, you will also enjoy limited access to Premium articles, exclusive newsletters, commenting, and virtual events with our leading journalists
Already have an account? sign in
Register for free to continue reading
Registration is a free and easy way to support our truly independent journalism
By registering, you will also enjoy limited access to Premium articles, exclusive newsletters, commenting, and virtual events with our leading journalists
Already have an account? sign in
Join our new commenting forum
Join thought-provoking conversations, follow other Independent readers and see their replies