Brentford's Josh Dasilva: 'I never wanted to leave Arsenal – but I had to do what's best for my career'
Exclusive interview: One of the brightest talents in the Championship opens up on his decision to reject a new contract, being moulded into a midfielder by Thierry Henry, and flourishing under Thomas Frank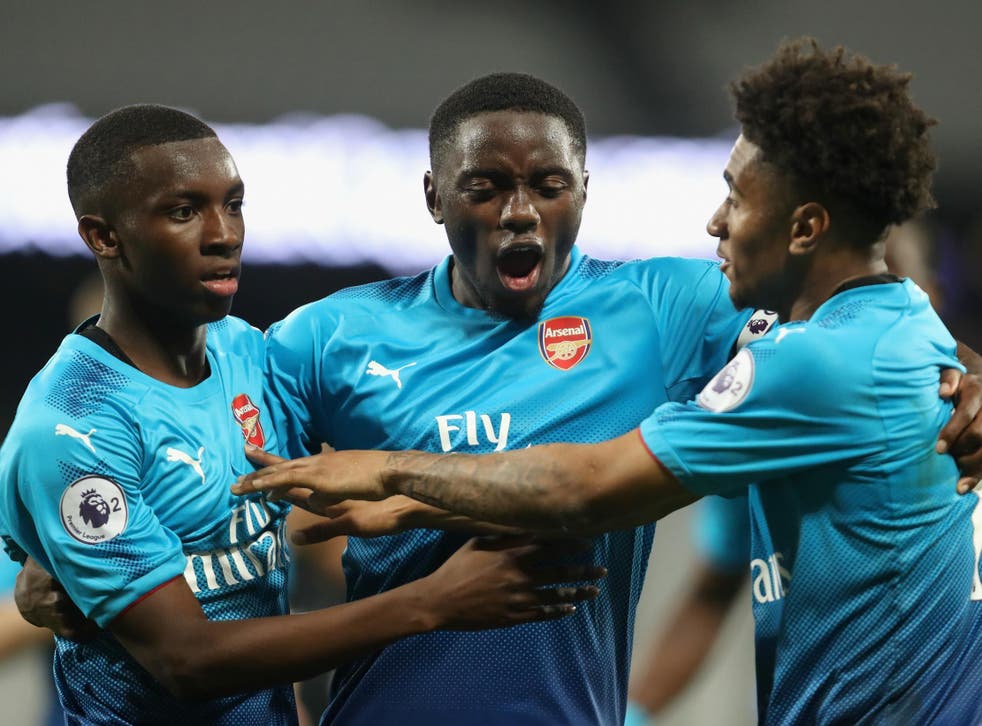 Josh Dasilva will never forget the day he left Arsenal. It was the summer of 2018, the sun beaming so bright you could barely look over the roof of the training ground, and he was saying goodbye, to old faces and mentors, coaches, families and childhood friends.
After seven months of deliberation, he had decided against renewing his contract and returned home, a skittish 18-year-old who'd just flipped his world upside down. But there was still one person left to inform. "When I told my mum that I wasn't going back, she was in tears, she said she was praying for me," he says. "I'd been there my whole life. My parents thought I was destined to be an Arsenal player."
Many couldn't understand why he'd ripped away the safety net; such a large part of his life over in an instant. But although "it was hard to come to terms with", Dasilva never had any reservations about hurtling into the unknown. "It was very emotional," he says. "I wanted to play for Arsenal for the rest of my life, but I had to do what was best for my career. I felt like I was ready to go and play men's football. It's not easy, but there were better opportunities and I believed in myself.
"It was a long process but the move itself actually came around quite quickly and everyone was so shocked, but I'd known straight away Brentford was the right club for me. The way it's run, the ethos, the style of football, it made perfect sense. There are always going to be people that think 'oh he's not good enough' or 'he got released', but the people around me knew the situation. That's life and that's football, it's about staying true to yourself."
His socks still coated in mud, sitting in an unglamorous Portakabin beside Brentford's training ground, 18 months have passed since. It may only be a short distance across London, but the surroundings are almost the polar opposite to the sleek glass and gunmetal sportscars at Arsenal, and any doubts over Dasilva's ability feel equally as remote.
In just his second season of senior football, he is vital to Brentford's unlikely promotion push and one of the Championship's brightest talents. Eight points behind leaders Leeds, in a league prone to outrageous swings in fortune, nothing is out of reach. "Six weeks ago, Leeds and West Brom were however many points clear," he says. "Things can change so easily. You can't win all 17 games left, but we know as a team if we put in a good performance we can get a result. We all want to make the last part of the season special."
His recent success is, of course, still intrinsically linked to his time at Arsenal. The slick and skilful traits he refined as a striker in the academy, scoring 28 goals as a first-year scholar, have been hardwired with the grit and aggression required of a box-to-box midfielder. It was Thierry Henry, then manager of Arsenal's U18s, who kick-started that evolution. "At first I was reluctant [to change position]," Dasilva says. "I just wanted to get on the ball and enjoy myself, being a bit naive. But he and Kwame [Ampadu] sat me down and went through all the basics with me. You have to get the credentials to be a midfielder.
"Tactically, he improved my game a lot. Every time you were with him, you learned something different. For the first week, you're just starstruck. He's won everything. But once you got to know him, he became one of us. You could chat to him about anything and he'd always tell you exactly how it is, never beat around the bush. He helped a lot to make that transition."
That team, featuring the likes of Eddie Nketiah and Reiss Nelson, formed an incredibly tight-knit bond. Many were already at Arsenal when Dasilva arrived for his trial aged nine, famously dressed in a Manchester United kit, after his brother wore down the resistance of a club scout who lived on their estate in Ilford. "From the U9s, we'd see each other minimum three or four times a week," Dasilva says. "The boys would come to my house after training if one of our parents couldn't pick us up." Even when things threatened to derail a few years later, when he was given in effect a two-month ultimatum to prove his ability, "even the lows were enjoyable because we were all on that journey together".
It culminated in Dasilva making his debut under Arsene Wenger in a League Cup tie against Doncaster in September 2017. A day he still counts as possibly the proudest of his life; one without which he might never have been as comfortable gaining closure on his time at the club. "Throughout all those years, that was always the objective: to play for Arsenal," he says. "I still feel privileged to say I have. My family were sitting up in a box in tears because that was the dream, all the hard work, all the dedication, all the picking up and dropping me off, missing work, everything came to that moment. The shirt is still framed up at my mum's. We'll cherish it forever. I didn't support Arsenal as a kid but now I want them to win every single game because they did so much for me, I owe them a lot."
Despite Dasilva's obvious potential, spotted by Brentford's late technical director Robert Rowan, such a quick transition to the Championship wasn't necessarily expected. He had the raw ability and a resilient self-belief, but initially, the intensity still came as a shock.
"At first it was difficult," he admits. "I came in injured, had a slow start. You come up against experienced Championship players, they know the league inside out, I'm getting kicked, the Achilles, pushes, elbows. I feel like I've learnt that ruthlessness here.
"Thomas [Frank], Bryan [Riemer] and Kev [O'Connor] have changed the way I train, play, and improved me as a player. At the start of this season, they told me what I needed to do to take that step up. It's not easy, but I've got to work my b******s off in every session, every match, to improve and be the best I can be."
He finishes the sentence, like so many, by returning to one phrase: "I'm so happy here".
"It's funny because I was talking to my mum just the other day about it and they're so proud of me and they're so happy with the decision I made," he says. "Being at Brentford, the fans, the stadium, they see me playing well, scoring, the fans singing my name, I think it overwhelms them."
Register for free to continue reading
Registration is a free and easy way to support our truly independent journalism
By registering, you will also enjoy limited access to Premium articles, exclusive newsletters, commenting, and virtual events with our leading journalists
Already have an account? sign in
Register for free to continue reading
Registration is a free and easy way to support our truly independent journalism
By registering, you will also enjoy limited access to Premium articles, exclusive newsletters, commenting, and virtual events with our leading journalists
Already have an account? sign in
Join our new commenting forum
Join thought-provoking conversations, follow other Independent readers and see their replies