Leeds United fans angered by new crest, which club claims represents 'optimism about the future'
The Elland Road club appear to have chosen a crest of a man covering up the club crest
Wednesday 24 January 2018 13:06 Comments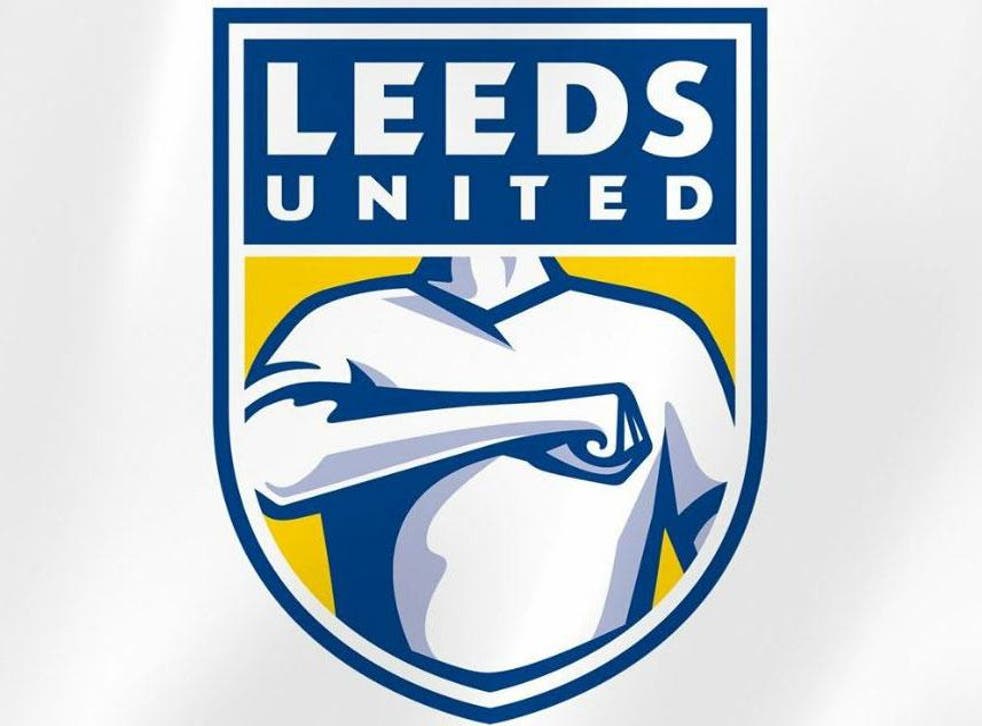 Leeds United have unveiled a new crest that has gone down disastrously with the club's support.
The Elland Road club revealed the new imagery on Wednesday morning to an almost universally negative reaction from fans and onlookers alike, despite the crest emerging from six month of research conducted in consultation with 10,000 people.
"As we approach Leeds United's centenary in 2019, we asked our fans and other people close to the Club what the next 100 years means for them," the club said in a statement.
"We received great feedback and were blown away by the passion and depth of engagement. Throughout the thorough process, several key themes emerged:
Fans are full of optimism about the future
The clear majority of fans are not attached to the current crest
Fans are not afraid of change
Leeds United has a turbulent recent past and a bright future
Fans are ready to embrace a new era and believe a new crest can be a powerful signal of change"
But the powerful signal of change might not necessarily be for the better.
The new crest, which rather ironically portrays a man covering up the crest on his shirt, angered Leeds fans on social media.
In a major change, Leeds United is spelled out, where the previous badge bore only the club's initials, but it is more the design than the wording which has riled the club's fanbase.
Angus Kinnear, Leeds United's managing director, said:
"In the past year we have worked very hard as a club to re-engage fans and the wider community across Leeds. We have seen season ticket sales soar and gates have regularly exceeded 32,000 at Elland Road – we are very grateful for the loyal and unwavering support we have received.
"Once we heard that there was a desire for change to help herald a new era for club, it became of primary importance that the new crest clearly reflected who we are. Everybody knows how proud and passionate the Leeds United fans are, but since I arrived at the club, I have been in awe at the unique connection between the fans and the team.
"Updating the crest is not a decision we have taken lightly, but we are proud to have a new crest that is authentic to Leeds United and honours the quality and loyalty of our fans. It is a symbol of 'strength in unity' and a proud expression of the club's identity and history."
Register for free to continue reading
Registration is a free and easy way to support our truly independent journalism
By registering, you will also enjoy limited access to Premium articles, exclusive newsletters, commenting, and virtual events with our leading journalists
Already have an account? sign in
Join our new commenting forum
Join thought-provoking conversations, follow other Independent readers and see their replies