Martin Hardy: Lovestruck Edgar Davids couldn't resist Barnet
Life beyond the Premier League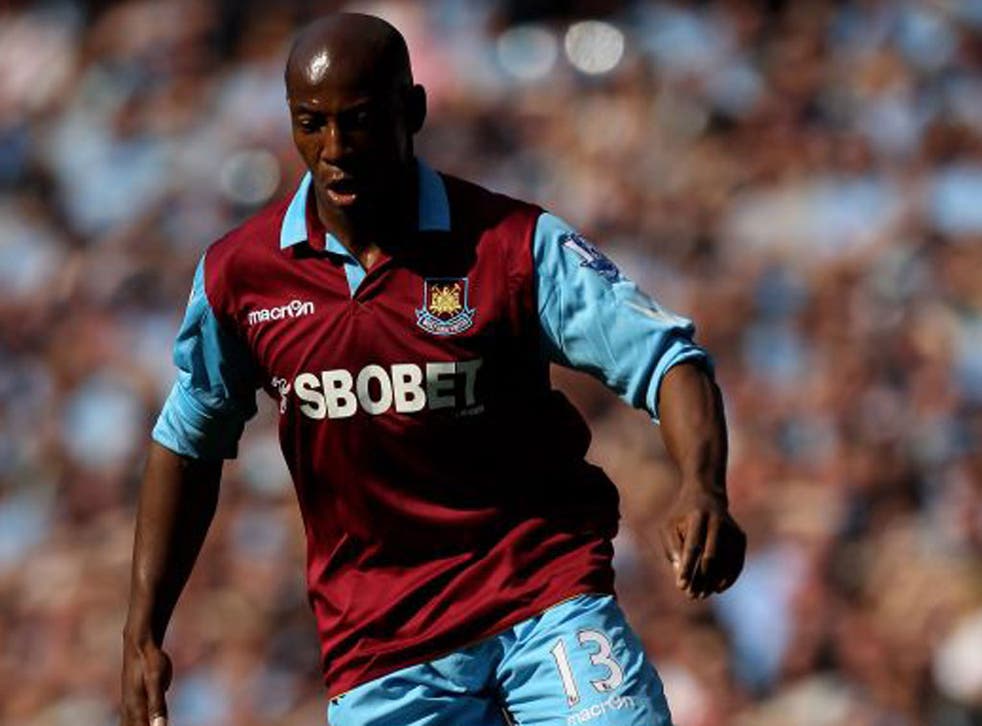 "The most difficult aspect of it," says Peter Beardsley, "and I don't mean this in any way disrespectfully, is that the players do not read your passes the same."
The "it" we are talking about is world-class players dropping down the leagues. "It" is relevant because Edgar Davids could possibly line up in the black and gold of Barnet later this month – he took his place in the home dugout on Saturday, as he is also a joint head coach – and Luis Boa Morte made his League Two debut for Chesterfield on Saturday, having last week signed a contract until January. Both Barnet and Chesterfield, incidentally, lost.
Davids is 39 and seriously decorated. In an illustrious career there was one Champions League victory, six domestic title successes and 74 Netherlands caps. He does not need to be shaking hands with Mr Bumble, the Barnet mascot, on a Saturday afternoon in front of 3,229 supporters at Underhill.
Boa Morte, now 37, won the still coveted Premier League and FA Cup Double with Arsenal in 1998. He was capped 27 times by Portugal.
Davids spoke of an adventure and the rebirth of street football when he was unveiled last week. By five o'clock on Saturday, he sounded like he'd been in the dugout for a long time. "It was not a very good performance but I saw some good spells and we have to build on them," he said. "First you have to analyse the situation and then dissect the problems. We are definitely going to look closer at the squad and see how we can improve. If that means we have to have some changes, then we have to do those."
Davids lives around the corner from Underhill. That, we were told on Friday, was why after Ajax, Milan, Juventus, Internazionale and Barcelona comes Barnet. Boa Morte moved to Chesterfield because, after an unsuccessful season in Greece and South Africa, he was chatting to Mark Crossley, the No 2 at the Proact Stadium, and the next thing he was facing Dagenham & Redbridge.
It is difficult for those outside the game to understand, especially after three of the most high-profile to make the drop in recent years, Paul Gascoigne, Sol Campbell and Socrates.
Campbell played one game for Notts County in 2009 and left – not quietly, though. "I'm not embarrassed, not hurt or humbled or anything like that, I am just disappointed," he said. "I bought into a dream and I wanted to make that dream a reality, but it took me less than a month to realise it was all heading to a different conclusion."
Notts County, it became apparent quite quickly, could not afford a defender straight from Arsenal.
Socrates did not play a full game for Garforth Town (whose owner Simon Clifford was honest enough later to admit it was a publicity stunt); Gascoigne's reign at Kettering in 2005 lasted eight matches and 37 allegations (of drinking) from the young owner Imraan Ladak.
For Beardsley, though, the desire to play still burns. He does not like the summer (there's no football). At 51 he still sometimes joins in training with Newcastle's first team.
At 36 he left Newcastle and two years later signed for Hartlepool, then in the fourth tier of English football.
"You keep playing because you love the game," he told me. "Every time I put on my boots it's the same buzz I had when I was a child. I loved playing football when I was a kid, and I still love playing football now. When I went to Hartlepool I did it because I wanted to keep playing and to help Mick Tait, who was the manager there at the time, keep Hartlepool in the league. It's because you love to play football.
"I don't blame Edgar Davids at all. There is nothing better than playing. You're a long time retired.
"What I would say is that it is impossible for the players to be on Edgar Davids' level. It sounds big-headed, but you would be a step ahead brain-wise. I found that at Hartlepool, and yeah, I was getting criticised a bit, but I was passing the ball to where people should have been running; I was looking like an idiot. That was the thing that sadly made me call it a day. I felt physically like I could have kept going but people were criticising me for the wrong reasons. What I have always done, wherever I've played, is give my maximum."
On such an apparently simple maxim rests the success (or failure) of Davids and Boa Morte. Desire cannot diminish with divisions.
Register for free to continue reading
Registration is a free and easy way to support our truly independent journalism
By registering, you will also enjoy limited access to Premium articles, exclusive newsletters, commenting, and virtual events with our leading journalists
Already have an account? sign in
Register for free to continue reading
Registration is a free and easy way to support our truly independent journalism
By registering, you will also enjoy limited access to Premium articles, exclusive newsletters, commenting, and virtual events with our leading journalists
Already have an account? sign in
Join our new commenting forum
Join thought-provoking conversations, follow other Independent readers and see their replies