Massimo Cellino: Fear and loathing at Leeds United
SPECIAL REPORT: The corridors and offices of Leeds United Football Club are not a pleasant place to be because of owner Massimo Cellino's erratic, irrational and unprofessional working patterns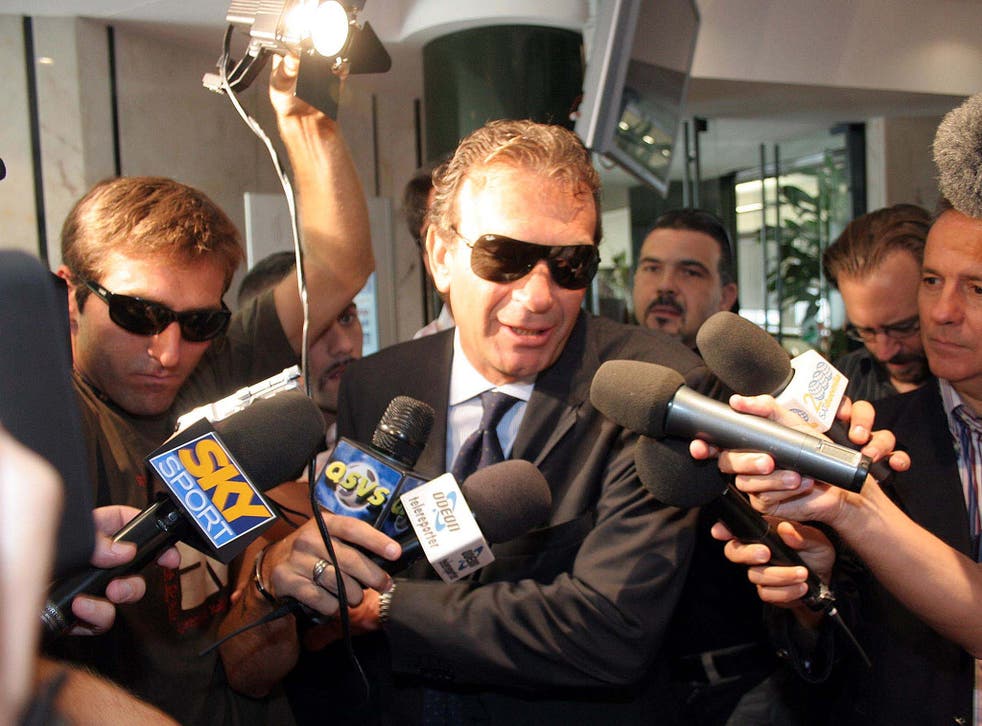 The punch to the stomach routine is something Massimo Cellino's staff at Leeds United have learnt to live with. It entails the boss drawing back his arm and making to hit an unsuspecting employee who has the misfortune to cross him in a corridor, then withdrawing it at the last minute, the grin revealing that this is a joke. They've not exactly been shrinking violets at Elland Road down the years. Just ask Kevin Keegan about Johnny Giles and Billy Bremner thumping him at Wembley in 1974. But this can be unsettling.
It is one of the many reasons why no one is grieving about the fact that Cellino was last week barred from running Leeds and, pending an appeal, that he will be out until next June. There's a vague notion that Leeds need Cellino because he has the money to put the club back together again, but the evidence to support that proposition is hardly overwhelming, either.
It's a measure of the way that staff are on edge that an investigation into the inside story of working life at Cellino's Leeds has to be told without names, because despite the initial sense the 59-year-old gives new employees that they're the answer to all his prayers, things can turn sour very quickly. The man seems to have a temper. "One minute you're the best thing since sliced bread. Next minute you're out," says one of the many senior executives who has been and gone.
Employment law does not seem to form a part of his universe, as the case of Lucy Ward, the former Leeds Ladies midfield player who worked in the club's academy, reveals. Her disciplinary record is unblemished, yet she was suspended for an act of "gross misconduct" in May: ostensibly spending too long working as a BBC analyst at last summer's Women's World Cup in Canada. The employment tribunal's court papers suggest she gained the permission of her line manager and that her BBC engagement was an excuse to dismiss her. The tribunal will hear evidence that she was sacked because she happened to be the long-term partner of the former manager Neil Redfearn, who was shown the door on the same day.
The preliminary hearing threatens to drag the club's name through the mud, though Cellino may seek to settle out of court. One of his favourite sayings is "a bad settlement is better than a court settlement". Settling on time seems a less common strategy. A source who has worked at the top of the club suggests there are currently no fewer than 30 legal claims for payment against Leeds. These include the High Court suit served by his own lawyers Mischon de Reya, relating to £150,000 of unpaid fees, run up when he got the Football League's attempt to block him buying the club overturned. "He doesn't pay, then changes firms," says one source.
Cellino did not even seek a settlement in the case of Cameron Stewart, the Manchester United academy graduate Leeds had agreed to sign on loan with a three-year permanent deal to follow, last year. The player's contract was signed and he was playing for Leeds at the end of the 2013-14 season. But after the paperwork proved to be flawed – the Leeds signatory, David Hague, was unauthorised because he'd left the club – the Football League sent it back.
Cellino then arrived at the club, decided he didn't want the player after all, and ripped up the contract. It was when Stewart pursued a compensation case, through the Football Association, that Cellino's management of the club was laid bare. He suspended club secretary Alison Royston because of his dissatisfaction with the way Stewart's contract had been drawn up, hired her back on a consultancy basis when he lacked the expertise required for the arbitration hearing, which he admits he did not attend, then dismissed Royston again when the proceedings went disastrously wrong.
Stewart, now at Ipswich Town, was awarded £750,000 compensation which equated to the wages he would have earned in the entirety of his contract, though it took the threat of a transfer embargo from the Football League to get Cellino to pay it. "Fortunately, in this country we do have a way of ensuring things are done," says a source involved in fighting the 24-year-old's case. "Cellino could have settled for so much less," says the former Leeds executive.
Cellino, who tells The Independent today that he has "never heard" of Lucy Ward, says that the first he knew of Stewart was a letter from the Football League informing him that the contract – agreed before he had bought the club – was invalid. "When I came to Leeds I didn't know who this player was. There were lots of things to face when I took over," he says. "We did not know the rules in England. Apparently the player had signed a contract."
Cellino claims he was poorly advised on the case by his lawyers, the experienced sports specialists McCormicks, and was forced to change advisers. He also castigates Stewart's agent, Peter Morrison of the James Grant agency, whom he claims he had employed to help him buy players for Leeds. Only after two of those players had come in did Cellino discover they had been on Morrison's books all along: the forward Nicky Ajose, as well as Stewart. "I feel a bit stupid about that," Cellino says. "[If I had known] I would not have worked with him when I first [arrived] at the club." Others have a different view of Morrison. "He has done more work to help Leeds than anyone," says one source. "He has done nothing whatsoever wrong."
The dozens of staff and contracted professionals shown the door include Steve Holmes, player liaison officer and academy staff member, whose "offence" appeared to be the absence of ballboys before last year's pre-season friendly against Dundee United. He was told to remain away from work for a month and subsequently dismissed. He is now thriving at Sheffield United. "His workload at Leeds was immense," says a source.
Managers keep coming and going, too. Steve Evans, whose first home game against Blackburn Rovers is on Thursday, is the sixth in 18 months and the payouts due to the dismissed keep mounting. Cellino is thought to be the only owner in British professional football to be paying, or paying off, four managers concurrently (Evans, Redfearn, Uwe Rosler – dismissed last week – and Darko Milanic.)
Given the desperation to see off the club's last owners, Bahrain-based investment bank, Gulf Finance House, some feel Cellino is well placed to buy them out of the mess. But the notion that he can put the club on a path back to glory is contradicted by his struggle to secure finance to buy the lease to Elland Road from its holder, Manchester businessman Jacob Adler, who is ready to sell.
It has been widely reported that the cost of buying out Adler is £15m – the kind of investment or borrowing limit that would be within the means of most wealthy owners. Cellino is struggling to find a lender, with one source suggesting his two tax evasion convictions in Italy are a deterrent to finance houses. Cellino admits attempts to buy out Adler are proving difficult. "Every day I try to start to do this, there is a new problem," he says. He insists the price is more than £15m, though will not say what. "I don't like to say how much. It's not very nice to talk about money," he says.
Without the unholy operational mess that has engulfed Leeds, some of the smaller details of day-to-day working life with him – his failure to make it from his central Leeds apartment for a very significant recent player/agent meeting; his smoking in his office; employing his son in the club shop – would be less consequential. But each seems to be an incremental addition to Leeds United Football Club becoming a godforsaken place, from top to bottom.
To look around the leagues and see the modestly rich British individuals who own modestly sized clubs – Peter Coates at Stoke, Michael Wynn-Jones at Norwich City, Crystal Palace's four-man consortium– is to wonder why Leeds United have not been a source of attraction. Located in a wealthy one-club city, with a history which, with due respect, dwarfs each of those three named sides, Leeds is surely a greater football investment opportunity than any in the British game.
The fan base brought 27,672 to the opening fixture of this season against Burnley. Instead, with no salvation in sight, the club's staff await news of Cellino's latest legal fight with the Football League, knowing that sooner or later his car will swing into the car park again and they will need to be careful how they go in the corridors.
Register for free to continue reading
Registration is a free and easy way to support our truly independent journalism
By registering, you will also enjoy limited access to Premium articles, exclusive newsletters, commenting, and virtual events with our leading journalists
Already have an account? sign in
Register for free to continue reading
Registration is a free and easy way to support our truly independent journalism
By registering, you will also enjoy limited access to Premium articles, exclusive newsletters, commenting, and virtual events with our leading journalists
Already have an account? sign in
Join our new commenting forum
Join thought-provoking conversations, follow other Independent readers and see their replies