Match Report: Billy Davies needs time to stoke Forest fires
Nottingham Forest 1 Bolton Wanderers 1: Returning manager thwarted by namesake as Bolton put the brakes on winning second start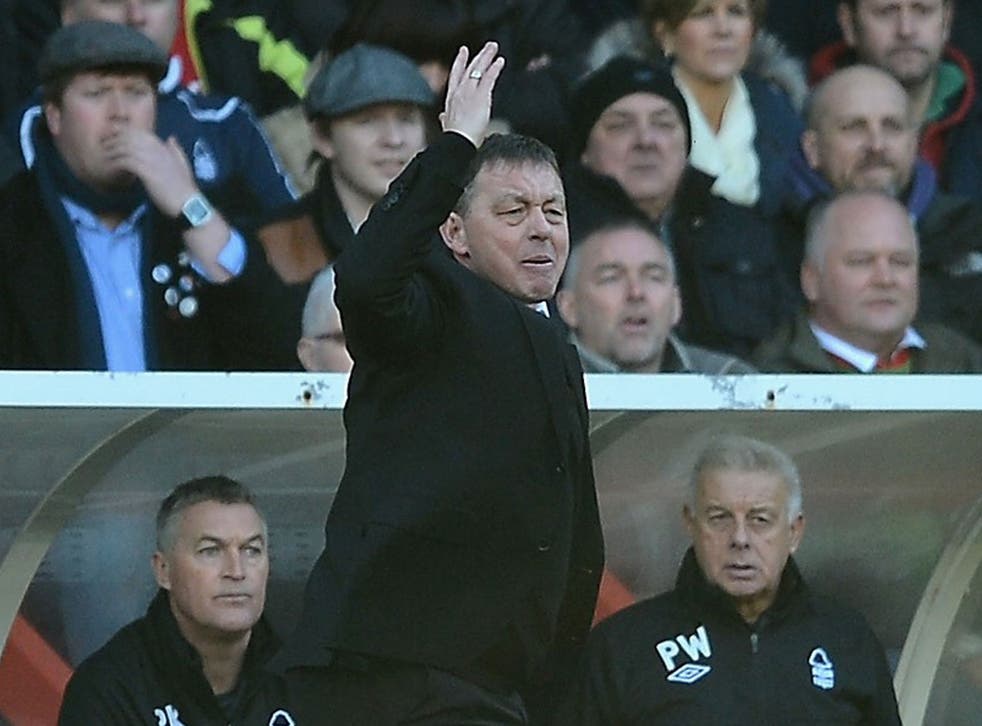 Until the 77th minute, it was shaping up as a fairly agreeable homecoming for Billy Davies, back at Nottingham Forest for his second spell in charge with "unfinished business" as his new mantra. Unfortunately for him, Forest failed to finish this particular piece of business. Ahead through Andy Reid after dominating the first hour, they conceded an equaliser to the Bolton substitute, who happens to be also called Davies, Craig.
It was all a bit of an anti-climax, given the Scot's big-screen rallying call just before kick-off promising a reprise of the two play-off runs that defined his previous tenure, if not now then soon. Then again, Forest have begun to look like a mid-table team since the unexpected sacking of Sean O'Driscoll after a Boxing Day romp against Leeds prefaced a run of one win in eight, so perhaps three points would have been papering over the cracks.
Bolton, unambitious until they were chasing the game, did not manage a shot until the 57th minute, by which time Forest must have had eight or nine. Yet there was an uneasiness in the crowd despite the home team largely dominating.
Perhaps with good reason. The return of the combustible Glaswegian has coincided with seismic upheaval at the City Ground. In a swathe of executive sackings that claimed its latest victims last week, the chief executive, the finance, recruitment, performance and academy directors, the operations manager and the head of communications have all been moved on in the space of a month, along with former player, manager and chairman Frank Clark, who was relieved of his duties as club ambassador. No wonder Forest fans feel unsettled.
Interestingly, the departure on Wednesday of finance director, John Pelling, removed the last component of the transfer acquisitions panel with whom Billy Davies used to be regularly at odds. The others were Mark Arthur, the deposed chief executive, David Pleat, who ended his professional association with Forest in 2011, and Nigel Doughty, the former Forest owner whose death just over a year ago paved the way for the current owners, the Al Hasawi family, to take control. There was input, too, from Keith Burt, who cleared his desk as head of recruitment last month.
Questions about the structure of the club were off-limits when Davies faced his first post-match press conference, although the new manager did not miss the opportunity to aim some implied criticism at his predecessor, Alex McLeish, claiming that Forest's fitness levels were not where he would like them. McLeish, somewhat ironically, left the club after a row over transfers.
What Davies did say was that, in his view, Forest deserved to mark his return with a win. "We had 23 shots to their five and paid for one mistake by a young player who was caught in possession, leading to their goal," he said. "Bolton would surely accept that they got away with murder in taking a point."
Forest were in charge, certainly, until Reid volleyed them in front with a fine strike from just outside the box. Adam Bogdan had had a busy afternoon, keeping out shots by Reid, Raddy Majewski and Simon Cox. But once in front, Forest lost some composure. After the error by Henri Lansbury to which Davies had referred, the Bolton substitutes, David Ngog and Craig Davies, combined to level the scores and had Marcos Alonso's sending-off 10 minutes from time not upset the numbers, the shift in momentum might just have gone a stage further and spoiled Billy's day altogether.
Nottingham Forest (4-1-3-2): Darlow; Jara, Halford, Ward, Cohen; Guedioura; Lansbury (McGugan, 80), Reid, Majewski; Sharp (Blackstock, 67), Cox (Henderson, 83).
Bolton (4-2-3-1): Bogdan; Mears, Knight, Dawson, Alonso; Pratley, Spearing; De Ridder (Eagles, 57), M Davies, Chung-Yong Lee (C Davies, 65); K Davies (Ngog, 72).
Referee Keith Stroud.
Register for free to continue reading
Registration is a free and easy way to support our truly independent journalism
By registering, you will also enjoy limited access to Premium articles, exclusive newsletters, commenting, and virtual events with our leading journalists
Already have an account? sign in
Register for free to continue reading
Registration is a free and easy way to support our truly independent journalism
By registering, you will also enjoy limited access to Premium articles, exclusive newsletters, commenting, and virtual events with our leading journalists
Already have an account? sign in
Join our new commenting forum
Join thought-provoking conversations, follow other Independent readers and see their replies