Michael Appleton appointment will not be popular warn Blackburn Rovers fans' group
Blackpool manager is holding talks with the club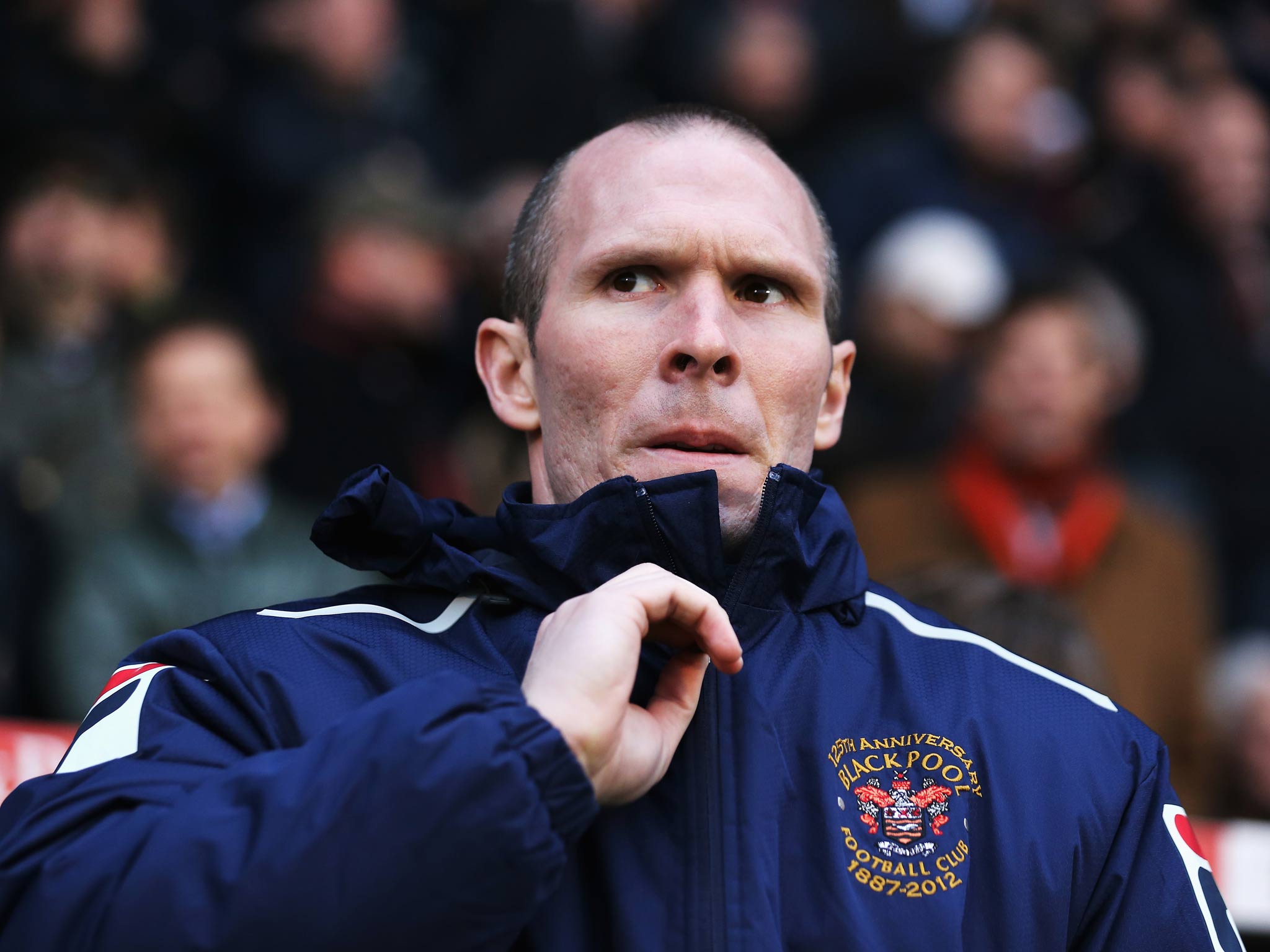 Michael Appleton's proposed appointment as Blackburn manager will not be a popular one, according to the leader of the club's major supporters' pressure group.
Blackpool cleared the way for Appleton hold talks with npower Championship counterparts Rovers over becoming their third boss this season in the wake of Steve Kean and Henning Berg's departures, despite the 37-year-old only arriving at Bloomfield Road on November 7 to replace Ian Holloway.
Wayne Wild, co-chairman of the Rovers Trust - a group committed to fan ownership at Ewood Park in response to the Venky's regime - is concerned the club will once again pay the price for placing an inexperienced man at the helm.
"Most supporters you speak to will say it's not an appointment they welcome," Wild told Press Association Sport.
"Whether he turns out to be a good appointment, again, he's a gamble - you just don't know.
"It's not up to fans really to make statements about management decisions but it does show the incapability of the club's owners, even after two years, repeating the same mistakes.
"In effect, what we've done is paid Sam Allardyce's contract up because we sacked him, Steve Kean walked out, we've then had Berg in on a three-year contract and paid him off after 10 games.
"And now we're going to pay compensation possibly for another manager. With the right decision at the right time we could have had somebody on fairly high wages for that - a (Harry) Redknapp, a (Ian) Holloway or somebody similar."
The move for Appleton comes after weeks of mixed messages from the Rovers hierarchy on the back of Berg's sacking 10 games into a three-year contract.
Global advisor Shebby Singh initially stated any new appointment would be given a short-term contract running through to the summer before the club last week announced caretaker manager Gary Bowyer would remain in charge until the end of January following back-to-back wins.
Bowyer duly made it three from three, seeing off Bristol City 2-0 in the FA Cup, but on Wednesday evening Rovers made their approach for Appleton public with Singh seemingly marginalised and managing director Derek Shaw driving the recruitment process.
"At a time when we've had three wins on the bounce we've got an announcement saying we're going to have a steady ship for a month and that's announced in the national media," said Wild.
"And then by the January 10 you've got a managing director saying the complete opposite.
"Supporters are in a position where you can't trust even the highest-ranking officer at the club. You just can't trust what they're saying because you don't know who's going to win each struggle."
And Wild fears the state of affairs under Blackburn's Indian powerbrokers could have grave implications for the club's future.
"It's causing supporters to walk away," he added. "The numbers have dropped dramatically and it's going to drop another 50 per cent.
"People are just saying they've had enough of the comical circus of the way the club is being run and they're voting with their feet.
"That is the biggest problem at the moment and these people will not come back. We'll lose them for ever if we're not careful."
PA
Join our commenting forum
Join thought-provoking conversations, follow other Independent readers and see their replies