Ryan Shotton and George Friend on the steps Middlesbrough are taking to return to the Premier League
For both of Middlesbrough's full backs, the desire to return to the Premier League overshadows everything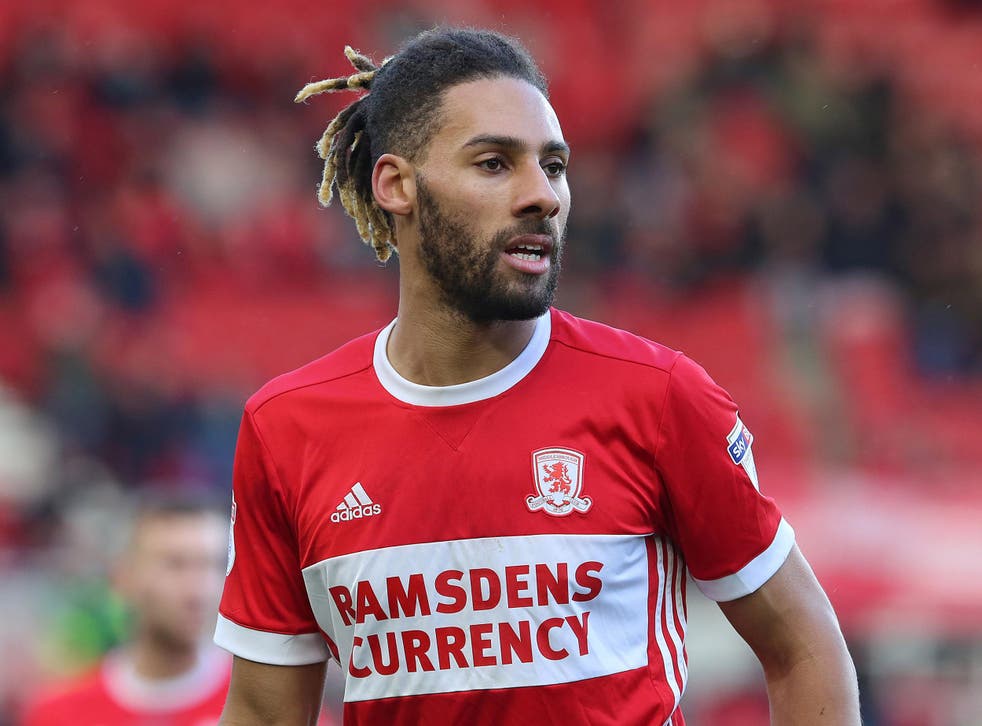 "The beer would arrive at 6.30 every morning so I was up at 6. I loved it. You're just seen as a normal person, which is brilliant."
Two years ago Ryan Shotton, the Middlesbrough defender, bought a country pub in Cheddleton, along with his father-in-law.
He was a Birmingham City player last summer, so when the season finished with the Blues narrowly avoiding relegation, Shotton went back to his pub, the Black Lion, and told his manager to take a break. Instead of Vegas and Dubai, the 29-year-old became a working man.
"Deliveries come in at half six and I'm up then," he says. "Lads drop the barrels off and one will have a Carling, because he does't need to drive, and the other will have a coffee.
"Carling at half 6 in the morning!? I was like, 'Nah, I'll just stick to my cup of tea'. I've always seen myself as grounded as possible. My mum made sure of that when I was growing up.
"I just think getting back into reality, the people in the pub care you're doing well but really, I'm just seen as a normal person, which I love.
"The father-in-law used to go there from when he was 18, he was a big fan and it got refurbished. A guy bought it and said to us, 'I can't manage it, I'll sell it to you two (me and David) and I said, 'Why not?' It's a brilliant little boozer, proper little country pub, two fires, brilliant."
So when Middlesbrough beat Reading last Saturday, to move to within four points of a Championship play-off place, Shotton went back home to his pub. On Monday he drove back up to Rockcliffe Park, the plush hotel next to the club's training ground. There he delicately baked a Victoria Sponge cake in a Coral sponsored Bake-Off challenge with team-mate George Friend, carefully positioning a raspberry on two chocolate sticks with the same hands that have become a belated weapon to take the club straight back into the Premier League, with his long throws, under his former boss at Stoke City, Tony Pulis.
"It was like we'd been away for a week and right let's get back on the field," he adds. "In a sense he (Tony) never changed, I'd not been with him since 2013 but he's learned a few things along the way, about how to look after your body outside the pitch, he's brought in yoga and breakfast is a little bit different, it has to be before nine o'clock, then you have an hour and a half before you start your gym work.
"If a player is willing to work as hard as he's asking, Tony will bring the best out of that people. He will challenge the player.
"I say it all the time, Tony wants you to work hard, work hard and work hard. He emphasis so much on that you're not say anything else. You have to fight for the team and do the right things. As long as you have the right intentions and you try your best, you'll do okay by him.
"I haven't looked back since he came. I've found my love for right back at the minute. I'm enjoying it. The throw-in was definitely coming out again!"
Ryan Shotton's country pub

Show all 8
His competition in the Boro bake-off, team-mate George Friend, retreats to his family's chicken farm in Devon when allowed the time.
"I try to go back in the summer," he says. "My dad was a chicken farmer (his brother runs it now), he had 125,000 chickens at one point on the farm. I used to help feed them. Free range organics, one of the finest from Devon.
"It's a nice nostalgic feeling. It's like nowhere else in the country because of the rolling hills. Where I am there is not a neighbour for a mile or so. I loved that side of it. I can switch off there. There's two sides to it because if you are a young professional there's not that many opportunities as it is all agricultural but at the same time, it's lovely to go back, no-one really cares about football so it's nice.
"I grew up not knowing a lot about football. It helped me I think. It's more a rugby area. When I first signed for Middlesbrough (in 2012) what I found overpowering was the passion in the area, even those who have not been to the game still care. The area has been through quite a lot as well so that passion is still there for the club and it's amazing."
Surprisingly there is a passion to win best cake. It goes to Shotton. For both of Middlesbrough's full backs, the desire to return to the Premier League overshadows everything.
"Relegation was devastating," says Friend. "Everyone felt that, in the area as well as the players. There had been so many years in exile, so to get back there it was just a shame it was only one year. The aim is to go straight back."
Coral Bookmakers are the official betting partner of Middlesbrough FC
Join our new commenting forum
Join thought-provoking conversations, follow other Independent readers and see their replies