Millwall games against Bournemouth and Watford called off due to Covid outbreak
Boxing Day clash with Bournemouth and next Tuesday's visit of Watford called off after a number of positive coronavirus cases were detected in the Millwall squad with further players forced to self-isolate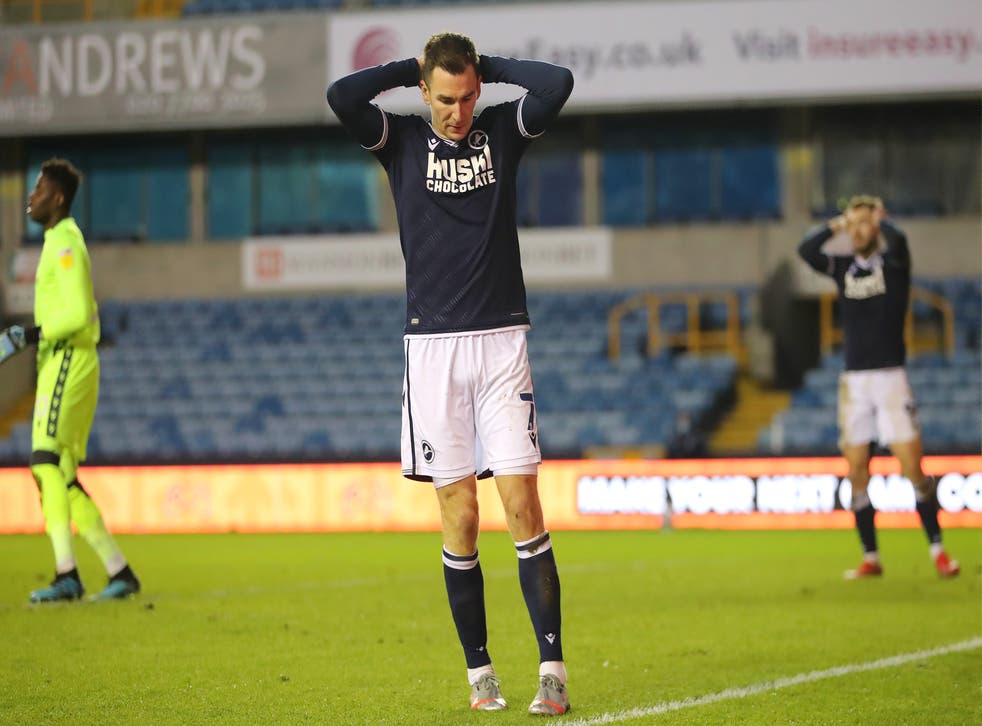 Millwall FC's next two Championship games against Bournemouth and Watford have been postponed following an outbreak of Covid-19 within the London side's squad.
The club has confirmed that a number of positive test results were returned, forcing them into isolation ahead of the festive fixtures.
Several close contacts are also being forced to self-isolate after mixing with the infected players, meaning Millwall do not have enough players to fill a matchday squad over the course of the next week.
As a result, the Boxing Day trip to Bournemouth has been postponed, along with next Tuesday's visit of Watford to The Den.
A club statement read: "Millwall Football Club can confirm that its next two Championship fixtures have been postponed following an outbreak of Covid-19 within the first team squad.
"Individuals who have tested positive and their close contacts are observing a period of self-isolation and the club cannot therefore currently take part in upcoming fixtures away to AFC Bournemouth on Boxing Day and at home to Watford on 29th December.
"The club's Calmont Road training ground has been closed with immediate effect in order to protect players and staff and to help prevent further spread of the virus."
The club are the latest to be affected by a coronavirus outbreak, with Rotherham United's weekend fixture against Derby County called off at 90 minutes' notice and League One's Sunderland having three games postponed over the Christmas period.
"This is a very regrettable but necessary move," Millwall chief executive Steve Kavanagh said.
"Throughout this entire pandemic the safety and welfare of our players, staff, fans and other stakeholders has been our main priority and it is with this in mind that we have closed the training ground and notified the EFL of the need to postpone the next two fixtures.
"I wish everyone concerned a quick and full recovery."
The English Football League will announce rearranged dates in due course, with a fixture backlog starting to emerge as coronavirus case numbers rapidly increase across the country. As well as Rotherham's encounter with Derby, Saturday's League One Games involving Bristol Rovers and Oxford United, Peterborough United and Ipswich Town, and Shrewsbury Town and Sunderland were all forced to be postponed, as was the League Two encounter between Stevenage and Exeter City.
Join our new commenting forum
Join thought-provoking conversations, follow other Independent readers and see their replies