Non-league goalkeeper concedes comical goal after trying juggling skills
Paul Farman's mistake cost his Lincoln side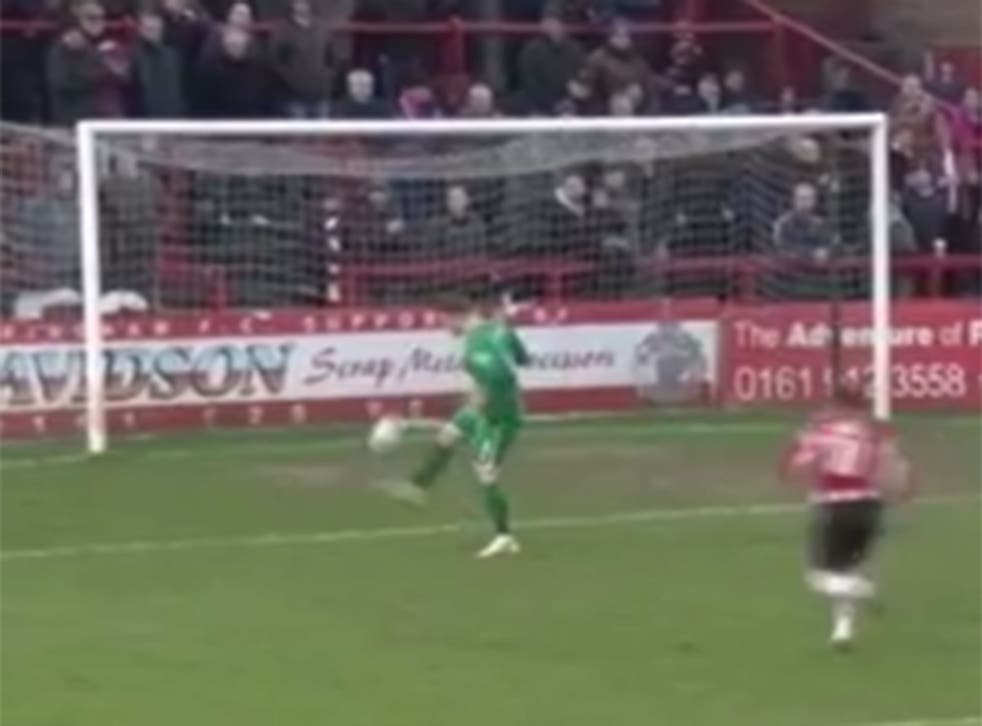 Being a goalkeeper must get a bit boring at times, with long stretches watching team-mates pass it around without getting so much as a sniff of the action.
So perhaps it's understandable that when the ball does come along, a goalie wants to make the most of it.
However, as Lincoln's Paul Farman found out at the weekend, perhaps it's best just to stick your foot through it if the ball does comes your way.
During his side's trip to Altrincham in the National League on Saturday Tte stopper received a pass back from his team-mate. But rather than opting to clear it immediately, Farman tried to juggle the ball with disastrous consequences.
He was rapidly closed down by Altrincham's Damian Reeves who was able to capitalise on the showboating and net his side a late equaliser.
The goal made it 3-3, which is how the game remained.
Watch the hilarious gaffe below...
"I want to apologise to the Imps fans who had come along to watch, because it is just so frustrating," Farman told the Lancashire Echo.
He continued: "I was thinking 'do I take a touch? Or do I hit it first time?'. I got myself in two minds and you should not do that. Unfortunately the lad has closed me down well and I cost us the three points. I can only apologise for that.
"It is very frustrating. I think Greg Tempest deserves credit for how he got on the ball and played it back to me. I am asking for the ball, but I've taken a poor touch and I've kicked it off the lad who has closed me down.
"When this sort of thing happens you just want to get in a little hole in the middle of the pitch. The team get behind you though and I was desperate for us to score and get a winner. You are there to be fired at as a keeper, and it is part of the job."
Register for free to continue reading
Registration is a free and easy way to support our truly independent journalism
By registering, you will also enjoy limited access to Premium articles, exclusive newsletters, commenting, and virtual events with our leading journalists
Already have an account? sign in
Register for free to continue reading
Registration is a free and easy way to support our truly independent journalism
By registering, you will also enjoy limited access to Premium articles, exclusive newsletters, commenting, and virtual events with our leading journalists
Already have an account? sign in
Join our new commenting forum
Join thought-provoking conversations, follow other Independent readers and see their replies