Wayne Bridge praises Brighton's under-fire manager Gus Poyet's prowess
The full-back has been on loan at the club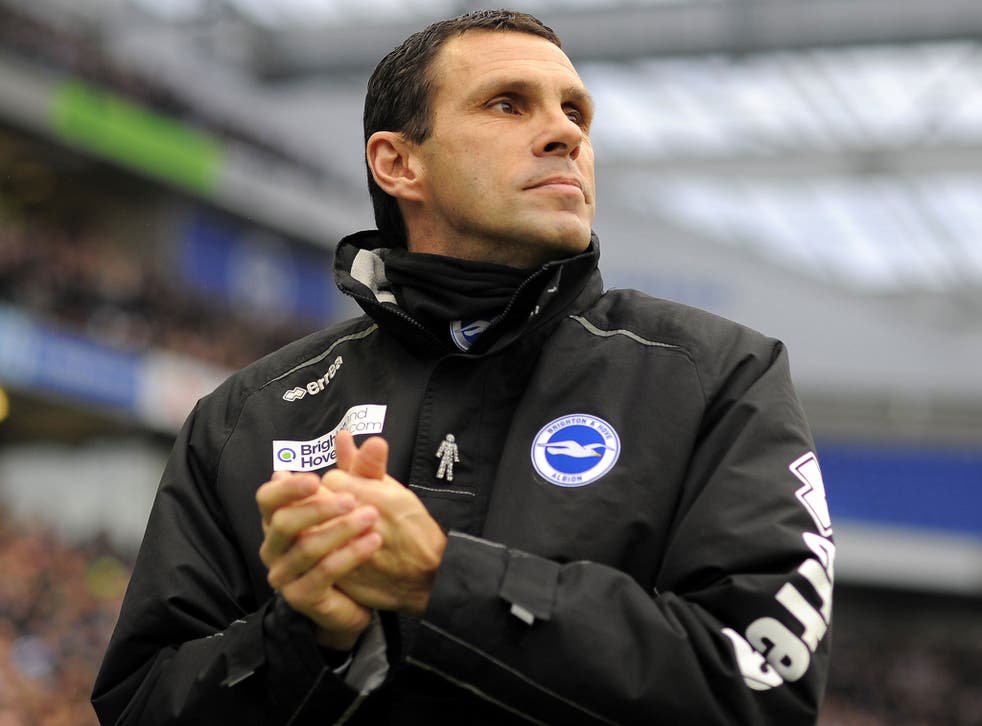 The on-loan Brighton and Hove Albion left-back Wayne Bridge, who is a free agent this summer, has come to the defence of manager Gus Poyet who was suspended by the club last week and looks likely to leave this month.
Poyet and coaches Mauricio Taricco and Charlie Oatway were all suspended by the club, who said that they were investigating whether remarks made by the Uruguayan in the aftermath of the 2-0 aggregate play-off defeat by Crystal Palace were in breach of his contract. Poyet had said, among other comments: "I've not been in this situation but I don't like it. It's changed my view completely about everything I was prepared for, so we'll see now."
The relationship between Poyet and the club's hierarchy, including chairman Tony Bloom and chief executive Paul Barber, has been strained for some time, even before Poyet was offered the Reading position back in March. In a separate matter the club are investigating who was responsible for smearing human excrement around the away dressing room when Palace played at the Amex stadium.
Bridge, whose contract with Manchester City expires at the end of the month, may yet stay at Brighton. The 32-year-old said: "Brighton have been great to me. I just want to say a big thank you to the chairman and the fans. Gus has revitalised my love for football after I was in the wilderness at Manchester City." Bridge was signed by Mark Hughes for City for £10m in January 2009 from Chelsea but has been sent out on three loan spells during his time at the Etihad, to West Ham (January 2011), Sunderland (January 2012) and Brighton this season.
Bridge added: "He got me to focus and enjoy my football. He is a top-class manager both tactically and on the man-management side, one of the best I have worked with. I hope he and Brighton can get their problems sorted."
Register for free to continue reading
Registration is a free and easy way to support our truly independent journalism
By registering, you will also enjoy limited access to Premium articles, exclusive newsletters, commenting, and virtual events with our leading journalists
Already have an account? sign in
Register for free to continue reading
Registration is a free and easy way to support our truly independent journalism
By registering, you will also enjoy limited access to Premium articles, exclusive newsletters, commenting, and virtual events with our leading journalists
Already have an account? sign in
Join our new commenting forum
Join thought-provoking conversations, follow other Independent readers and see their replies