Football's most important petition is here. Everyone must sign it
When tessellation goes out the window we might as well pack it all in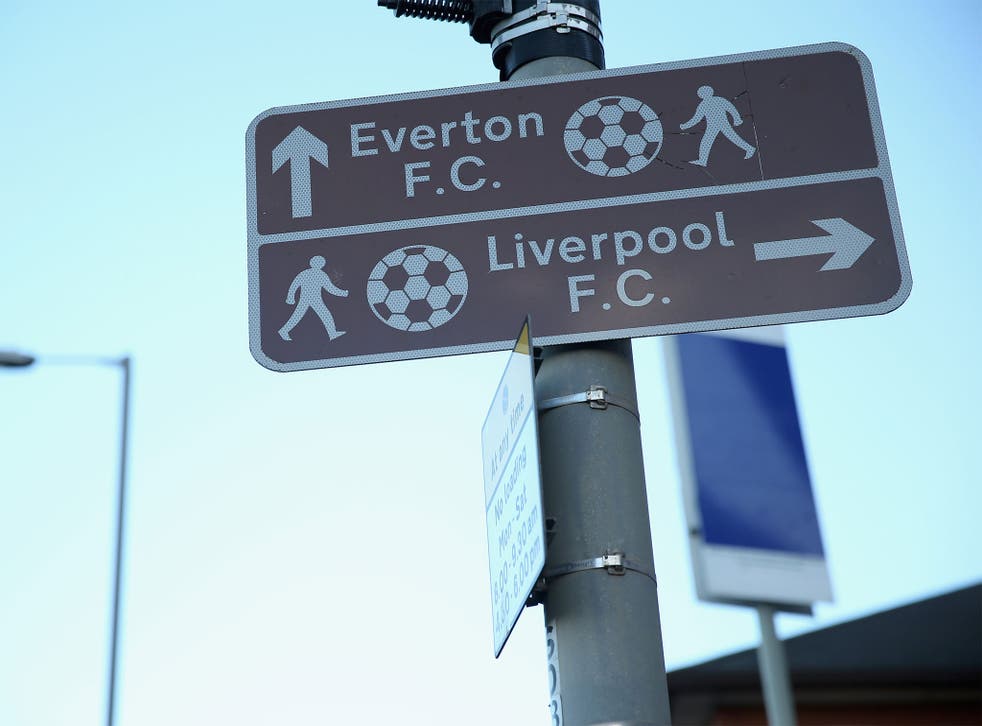 Look at the picture above. What do you think of?
Do you think of the corner of Stanley Park which divides two great football teams?
Do you consider that one mast in the ground as a symbol of the different directions in which two great football clubs have gone?
Do you wonder what would happen if certain players in history had taken the blue path instead of the red, and what might have become of them?
Because if you do then you're not looking hard enough.
What should really be ticking you off about that bloody picture is the footballs on the sign. They might seem fine to you, white polygons rattled on a brown background, but take a closer look.
At what point in this country did reality go out the window? Well, probably when the Prime Minister was accused of having been romantically involved with a farmyard animal but that's beside the point.
In a world that's changing we have to know what's real. And we know these footballs can't be real as they're comprised entirely of hexagons.
Basic tessellation tells us that a sphere can't be made exclusively from hexagons. It's a geometric impossibility and those who make road signs have been laughing at us for far too long now.
To make this work we need pentagons too, and plenty of them. They are the hexagon's soulmate, like Daphne and Celeste or Hale and Pace. Without the other, a football does not make.
And that's why someone with an incredible grasp of what is important has started up this petition to divert key public funding to changing all the road signs in the country to more accurately reflect the geometric truth of a football made two-dimensional.
What a country we live in. What a country.
Join our new commenting forum
Join thought-provoking conversations, follow other Independent readers and see their replies