Graham Potter admits it is 'tough to see any light' after latest Chelsea loss
Fulham's victory was the first against their local rivals in 17 years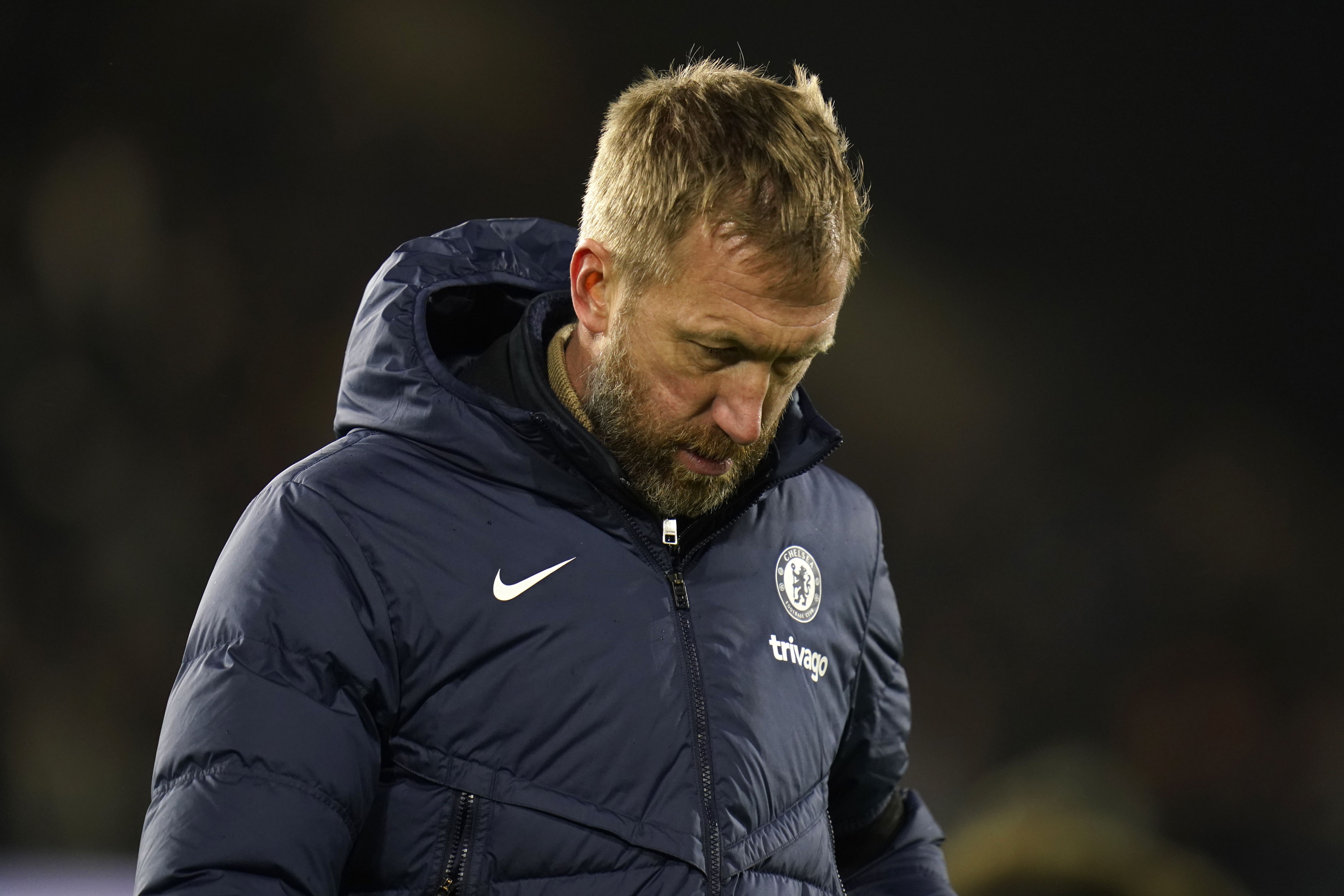 Graham Potter admitted it was "tough to see any light" after Chelsea's 2-1 defeat at Fulham left them equidistant from the relegation zone and the top four in the Premier League table.
Fulham's victory was the first against their local rivals in 17 years – and only their second since 1979 – as Chelsea's struggles continued with just one win to their name in their last nine league matches.
The travelling support were left frustrated by Chelsea's result with Potter receiving a mixed response when he went over to clap the Blues fans at the end of the game.
The manager remained downcast after the match and admitted it was a difficult moment for the club.
"I can't sit here and say that things are improving when the results are like they are," Potter said.
"What we do know is we know a lot more about the club, we know a lot more about the players, we know a lot more about what we need to do to get the club back to where it can be and should be.
"At the moment it isn't there. Lots of things have happened over a period of time that manifested itself into this situation now and then we have to make sure that we act well going forwards.
"But at the moment it's tough, it's tough to see any light, it's tough to see any green shoots because we're hurting from defeat."
Chelsea have admittedly been battling a serious injury crisis this season, with 11 players due to be absent from the game against Crystal Palace on Sunday.
Joao Felix's red card ensured he will serve a three-match ban, with Denis Zakaria also going off injured on Thursday night. They join Reece James, Raheem Sterling, N'Golo Kante, Wesley Fofana, Ben Chilwell, Armando Broja, Ruben Loftus-Cheek, Christian Pulisic and Edouard Mendy on the sidelines.
Potter admitted the club are suffering, but insisted he has the support of the players.
"I think everybody at the club is suffering," he said.
"You're looking for answers – you're not looking for somebody to blame – but you're looking for a simple answer and it's obviously not that simple.
"The players are supportive, they want to do better than they are and they want to get good results. We know the challenges that we have, but we don't want to use them as an excuse, but they are what they are.
"I thought the players down to 10 men, kept going, the spirit of the team was good, the attitude of the team was good.
"(Going) down to 10 men it's not easy to do it, like I said I don't think Fulham did that much and I was disappointed with the goal, but we kept pushing as well.
"So I don't see any problem with their mentality, I just think that we have to improve."
Join our commenting forum
Join thought-provoking conversations, follow other Independent readers and see their replies