Harry Kane and Bayern Munich out to 'dominate' Manchester United
The England captain goes up against the club who were linked with signing him from Tottenham before his move to Germany.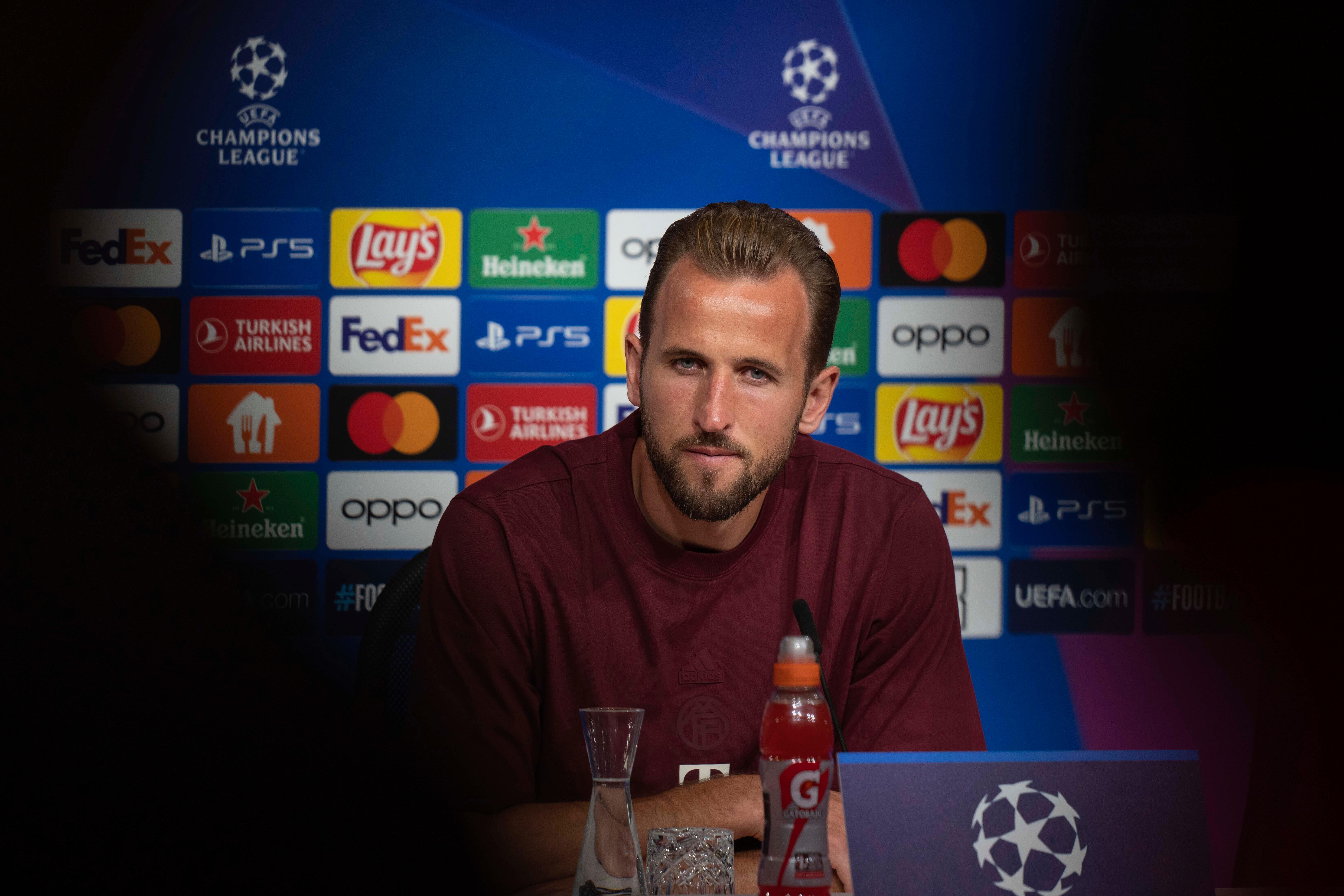 Harry Kane says Bayern Munich need to use Manchester United's issues to their advantage as the England skipper looks to shoot down his long-term admirers in the Champions League.
Kane has long been linked with a move to Old Trafford but last month moved to the German giants from boyhood club Tottenham.
He has hit the ground running with four goals in as many domestic games as attention turns to Wednesday's Champions League opener.
United are the visitors and the England skipper, 30, maintains Bayern always felt like the right choice for his next club.
"To be honest, obviously over the summer I know there were some talks between a few clubs in the background," Kane said.
"But Bayern was a team I was really excited by so there wasn't too many other discussions once they came in.
"My focus is on here. Obviously Manchester are a great club, a really big club as well, but I decided to come here and I'm really happy I have."
Kane joined Bayern in search of silverware that has evaded him for club and country – success that is almost guaranteed with the German behemoths.
Trophies have looked far from certain over the last decade at United, who head to Bavaria in a precarious state after a third defeat in four matches compounded their well-documented off-field issues.
Kane is wary of a potential backlash but acknowledged United have been going through a "bit of a tough spell recently" that they can capitalise on.
"I don't know about the perfect time (to play them)," he said. "There can be a big response from teams going through a difficult spell but of course we need to use circumstances to our advantage, to go with big confidence at home in front of our fans.
"It is important to start the game on the front foot and really try and put the pressure on the opposition.
"They have some big threats as well, on the counter-attack they have some really quick players, so we need to be wary of that.
"But overall it's a game we want to try to dominate and try to keep the pressure on and hopefully break them down as the game goes on."
Thomas Tuchel's Bayern side are strong favourites to win Wednesday's match and second only to holders Manchester City in the bookmakers' odds to lift the trophy, but Kane is focusing on further improvements on a personal and collective level.
"It's been a good start for me here for sure," he said. "Whenever there is a big transfer there is a little bit more pressure and expectation.
"Really pleased to score the four goals so far. I still think personally I can play better but I think that will come with getting to know my team-mates more and the system and the way we play.
"There's definitely room for improvement in my all-round game but it's always good to score four goals in four games."
Kane is the all-time top goalscorer of both England and Tottenham, who have started the season well despite their star turn's exit.
New head coach Ange Postecoglou's side are unbeaten in the Premier League, with four wins – including one over United – and a draw leaving Spurs second.
"They've had a fantastic start," Kane said. "I'm always keeping an eye on them and I'll keep an eye on Tottenham for the rest of my life.
"I'm really happy to see the team playing the way they are and to see the fans happy is a great thing."