Harry Kane reveals reason behind Bayern Munich decision ahead of facing Manchester United
Kane will face familiar opposition in his first Champions League game for Bayern Munich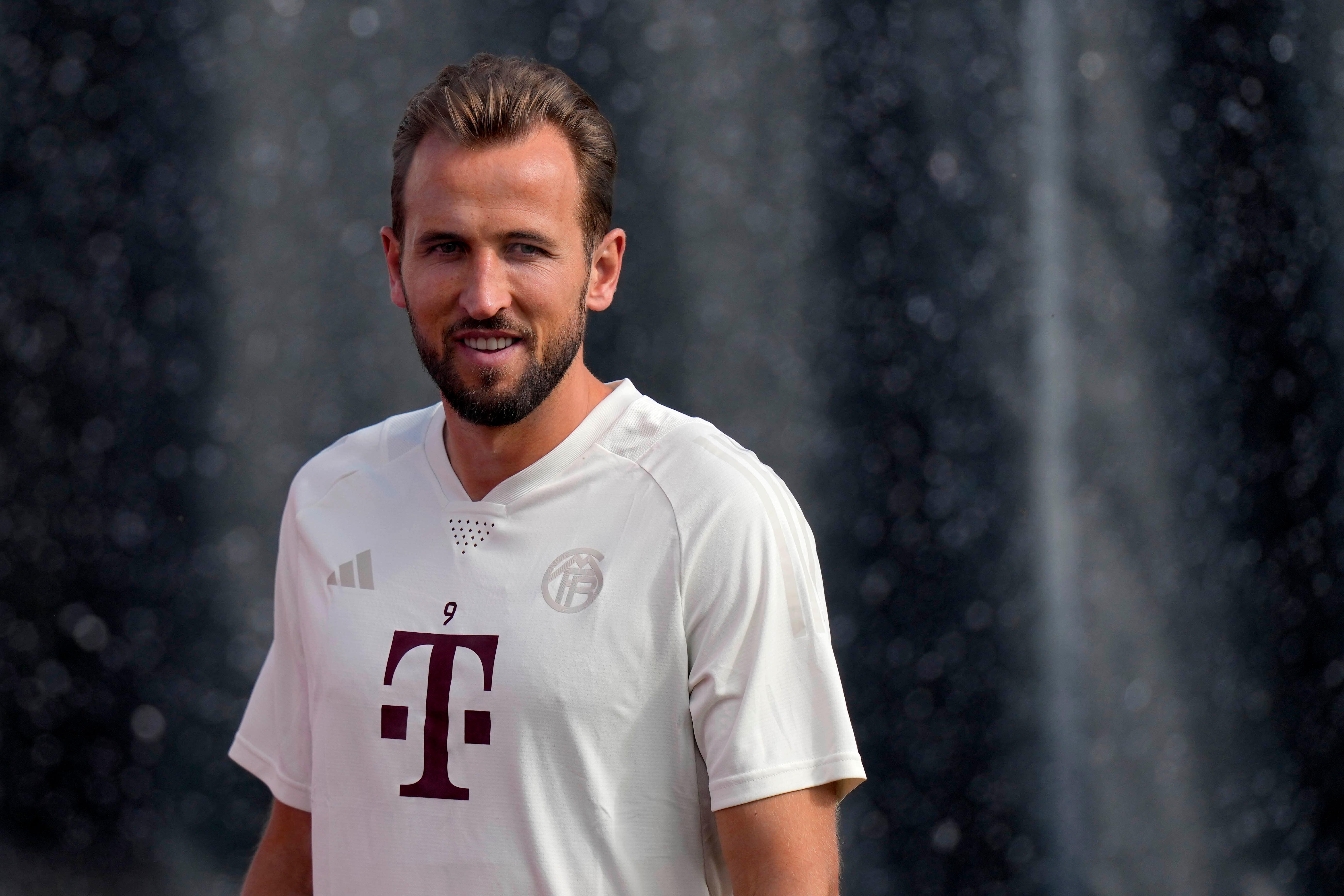 Harry Kane maintains Bayern Munich always felt like the right choice for his next club as the England striker prepares to face Manchester United in the Champions League.
Kane left Tottenham for Bayern in a deal which could be worth up to £100million ahead of the summer transfer window closing.
Reports suggested United were one of the English clubs also interested in the 30-year-old forward.
"Obviously over the summer I know there were some talks between a few clubs in the background, but Bayern were a team I was really interested and excited by," the England captain said ahead of Wednesday night's Group A opener at the Allianz Arena.
"There were not too many other discussions once they came in. It was between them and Tottenham to talk and then the deal got done.
"My focus is on here. Manchester United are a great club, a really big club as well. I just decided to come here and am really happy I have."
Kane has scored four Bundesliga goals for Bayern, including in the 2-2 draw against Bayer Leverkusen on Friday night.
The England captain said: "Being here now, I am just enjoying the new surroundings. I have been back and forth with the internationals and the birth of my fourth child.
"I still don't feel I have fully settled in to everything yet, that will take a bit more time, but over the course of the season I will get to know more about the club and speak to the big names who have played here before."
Kane added: "It has been a good start for me here. Whenever there is a big transfer, there is always a little bit more pressure and expectation going into the first few games to see how you start.
"I am really pleased to have scored the four goals so far. I think I can play better, and that will come with just getting to know my team-mates more, the system and the way we play. There is definitely room for improvement in my all-round game."
Despite Kane's departure, Tottenham have made an impressive start under new head coach Ange Postecoglou this season and are unbeaten in the Premier League with four wins to sit second.
"Fantastic start – I am always keeping an eye on them and think I will keep an eye on Tottenham for the rest of my life," Kane said of his old club.
"I am really happy to see the team playing the way they are and of course to see their fans happy as well is a great thing.
"I am sure they will be excited to keep that up. They have a massive game coming up (against Arsenal on Sunday), so for sure I will see how they get on over the course of the season."
Join our commenting forum
Join thought-provoking conversations, follow other Independent readers and see their replies