Harry Kane defends 'scapegoated' Harry Maguire amid 'unnecessary scrutiny'
Kane's Bayern Munich host Maguire's Manchester United in the Champions League on Wednesday evening.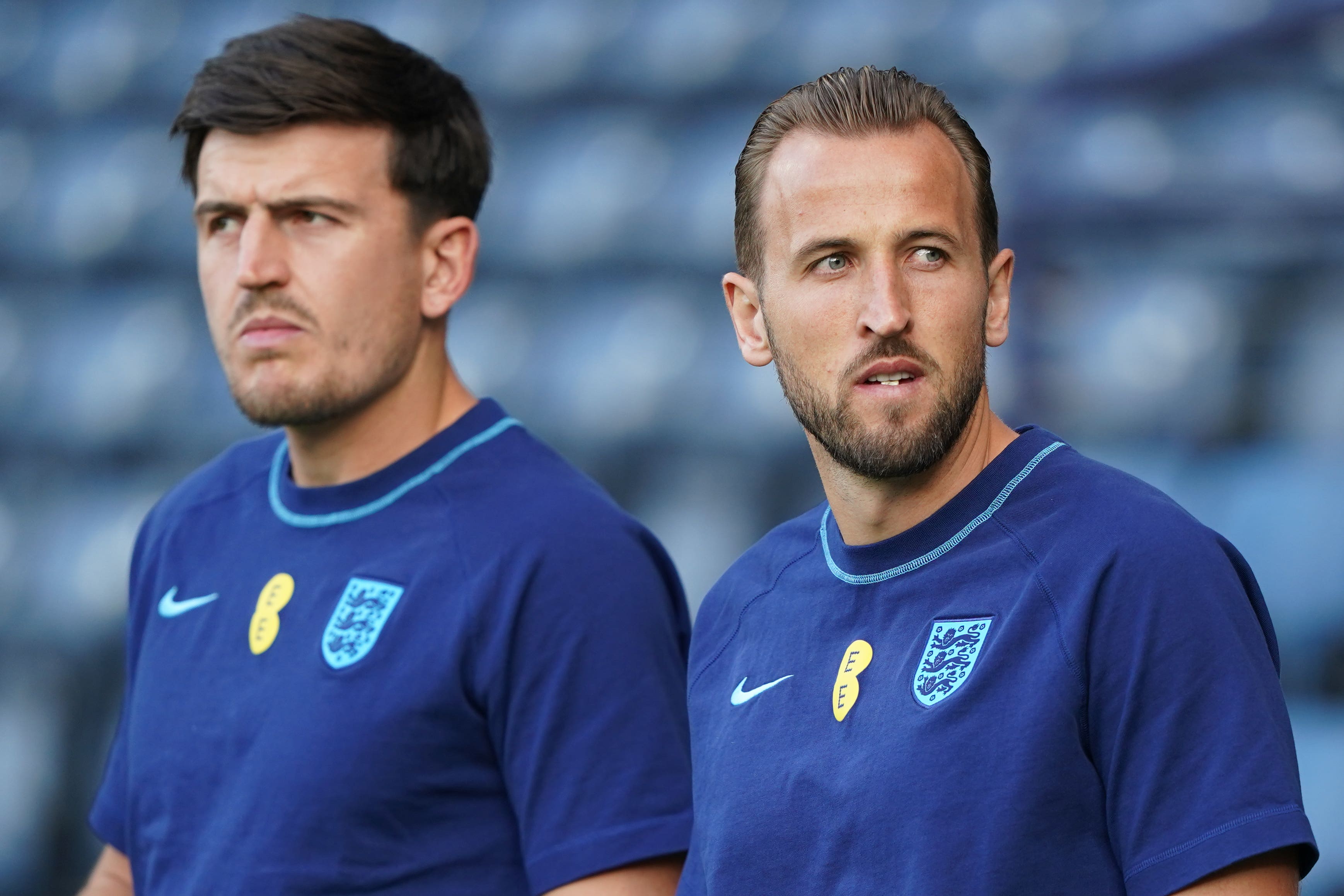 Harry Kane defended Harry Maguire as the England captain hit out at the way the defender has been "scapegoated" amid "really unnecessary scrutiny".
Little more than two years on from being named in the European Championship team of the tournament, the 30-year-old is now the butt of jokes to many.
Maguire's struggle for form and game-time at Manchester United have increased the spotlight on a player that has remained an integral part of the England squad.
Boss Gareth Southgate said the treatment of the centre-back was "ridiculous", "a joke" and "beyond anything I've ever seen" after he was mocked mercilessly against Scotland at Hampden Park.
Kane wrapped up that 3-1 friendly win following an own goal by half-time introduction Maguire, who the England skipper believes faces unwarranted attention and ridicule.
"I think H has come under some really unnecessary scrutiny," the Bayern Munich striker said.
"Probably been scapegoated a little bit in terms of the way the team has gone over recent times.
"He is a really good friend of mine, he's a great guy, a really hard working professional.
"From an England point of view, he has been one of our best defenders and one of the best defenders in the history of our country in an England shirt.
"It's part of our game now, it's part of football. You get scrutinised all over social media but knowing him, all he will want to do is work harder and improve and stay focused.
"We're fully behind him in the national team. I know the coach has come out and backed him fully.
"There's always going to be noise around players but the most important thing is that we have a really strong core with England and that's the most important thing going into big games and big tournaments."
Kane and Maguire were set go from team-mates to opponents as Bayern host out-of-sorts United in Wednesday's Champions League Group A opener.
But the defender has not travelled to Germany due to injury despite training with the squad on Tuesday morning.
"Harry is a great guy, a great professional," Kane added. "A lot of young players can look at him and his journey to hopefully motivate them to be footballers as well."